StyleCaster

| Samantha Feher
Each season, designer-clad fashion icons grace the streets of New York City in an attempt to be photographed by street style paps on their way to haute couture and ready-to-wear runway shows. This week-plus-long event goes by the name New York Fashion Week—and in 2019, it's gonna be big.
This year, like every year, the CFDA released its New York Fashion Week Fall/Winter 2019 schedule in December—well in advance of the runways, and even further in advance of the seasons themselves. While the CFDA's NYFW 2019 schedule is usually released without much ceremony (the dates and schedule are here—what more do you need to know?), this year's release was genuinely notable.
That's because this year—pardon our French—shit is hitting the fan.
New York Fashion Week Fall/Winter 2019 will begin on Monday, February 4 and end on Wednesday, February 13. The fact that fall/winter runways occur in February is enough to confuse any fashion week rookie, but the dates should throw off novices and experts, alike. Because New York Fashion Week is typically broken into two briefer weeks—NYFW and NYFW men's. But in 2019, both weeks will be combined, leaving menswear and womenswear shows overlapping—and in some cases, colliding. (Co-ed runways, anyone?)
Not to mention, a few big names are notably absent from the just-released New York Fashion Week Fall/Winter 2019 calendar. Victoria Beckham, Escada, Pyer Moss—where'd you disappear to?
Ahead, we've broken down these major changes in a user-friendly, bulleted list. Because now that you know where to find the New York Fashion Week Fall/Winter 2019 schedule, you really just need to figure out what the hell it is you're looking at.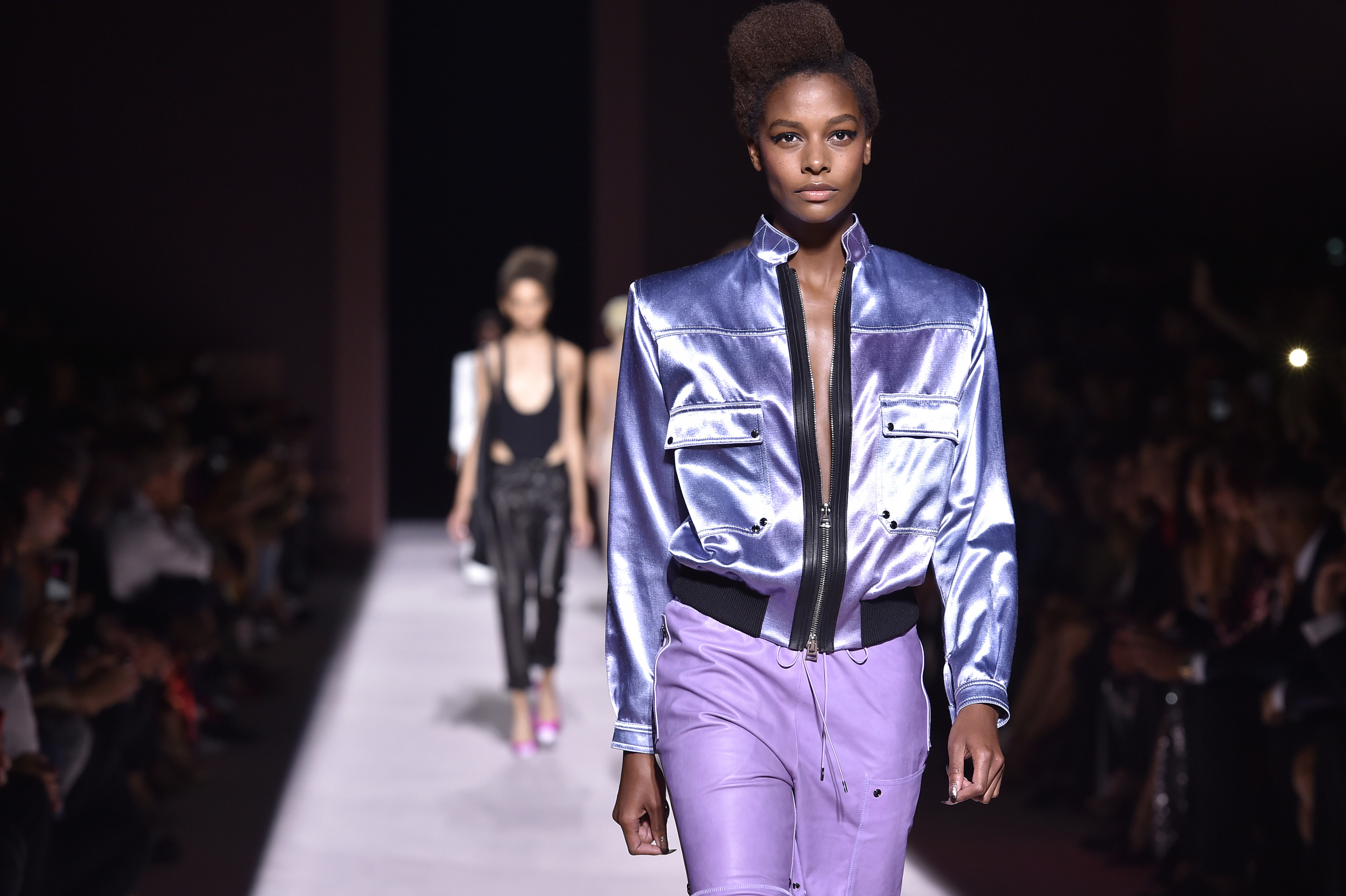 Credit: Catwalking/Getty Images
Everything you need to know about CFDA's just-released New York Fashion Week Fall/Winter 2019 schedule:
Like we said before, NYFW and NYFW men's have long been separate events. In 2019, both weeks are combined into one, leaving menswear and womenswear runways overlapping.
And the gender collision doesn't stop there. Tom Ford's show—which is scheduled for Wednesday, February 6 at 8 p.m.—will feature both male and female models, who will model both menswear and womenswear. We're here for the efficiency.
Victoria Beckham, Escada and CFDA/Vogue Fashion Fund Award winner Pyer Moss won't hold formal shows at February's NYFW. Rodarte is also notably absent from the schedule, as the fashion house has elected to show in Los Angeles, instead.
Palm Angels will show at NYFW 2019 for the first time. (Exciting!)
There are five time slots on the calendar, reserved specifically for labels "to be announced." Consider this a reminder to keep your eyes peeled as NYFW news continues to break.
This article was written by Samantha Feher from StyleCaster and was legally licensed through the NewsCred publisher network. Please direct all licensing questions to legal@newscred.com.