Fashionista

| Tyler McCall
There's a religious twist, though.
In case you were wondering if we'd hit peak athleisure yet, ponder no further: For Valentino's Fall 2017 Haute Couture collection, Creative Director Pierpaolo Piccioli kept the sporty trend from Resort 2018 running. Though the collection wasn't as literal as that New York runway – Piccioli was reportedly inspired by the parallels between religion and haute couture – there was still a hint of the streetwear trend running through the pieces. That means pairing mink capes with tracksuit-silhouetted pants and acid-neon silks with laser-cut embroidery.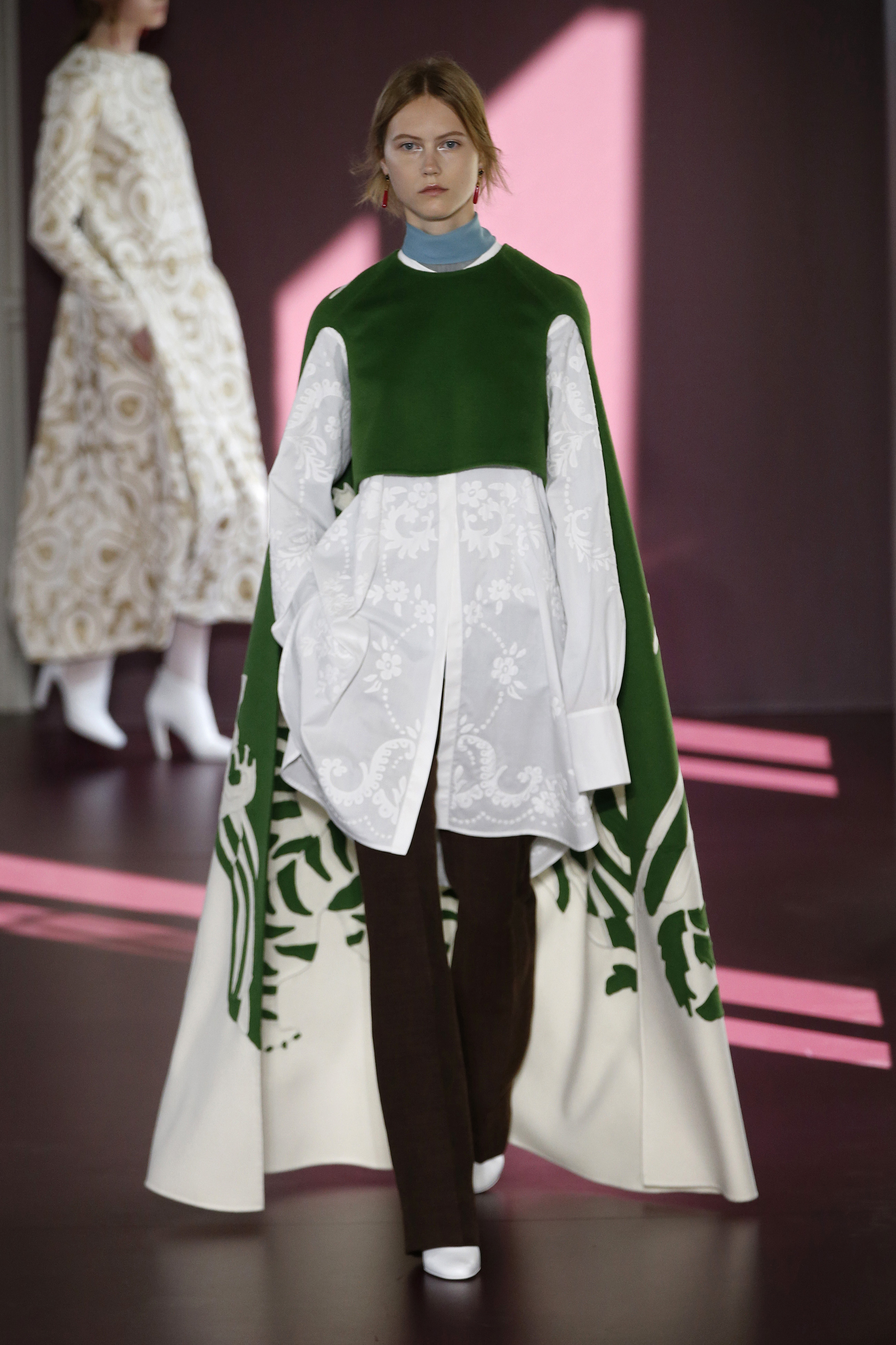 Credit: Estrop/Getty Images
The religious found its space in the hooded cloaks and gowns and in the simple, modest shapes of outerwear. Toward the end of the show came the red carpet–ready gowns we've come to expect from Valentino, drowning in sequins or covered in intricate embroidery. Harder to wear for Hollywood starlets are the loosely ruffled and drawstring-inspired gowns – but we'll give you girls bonus points for straying from the expected if you promise to give them a whirl.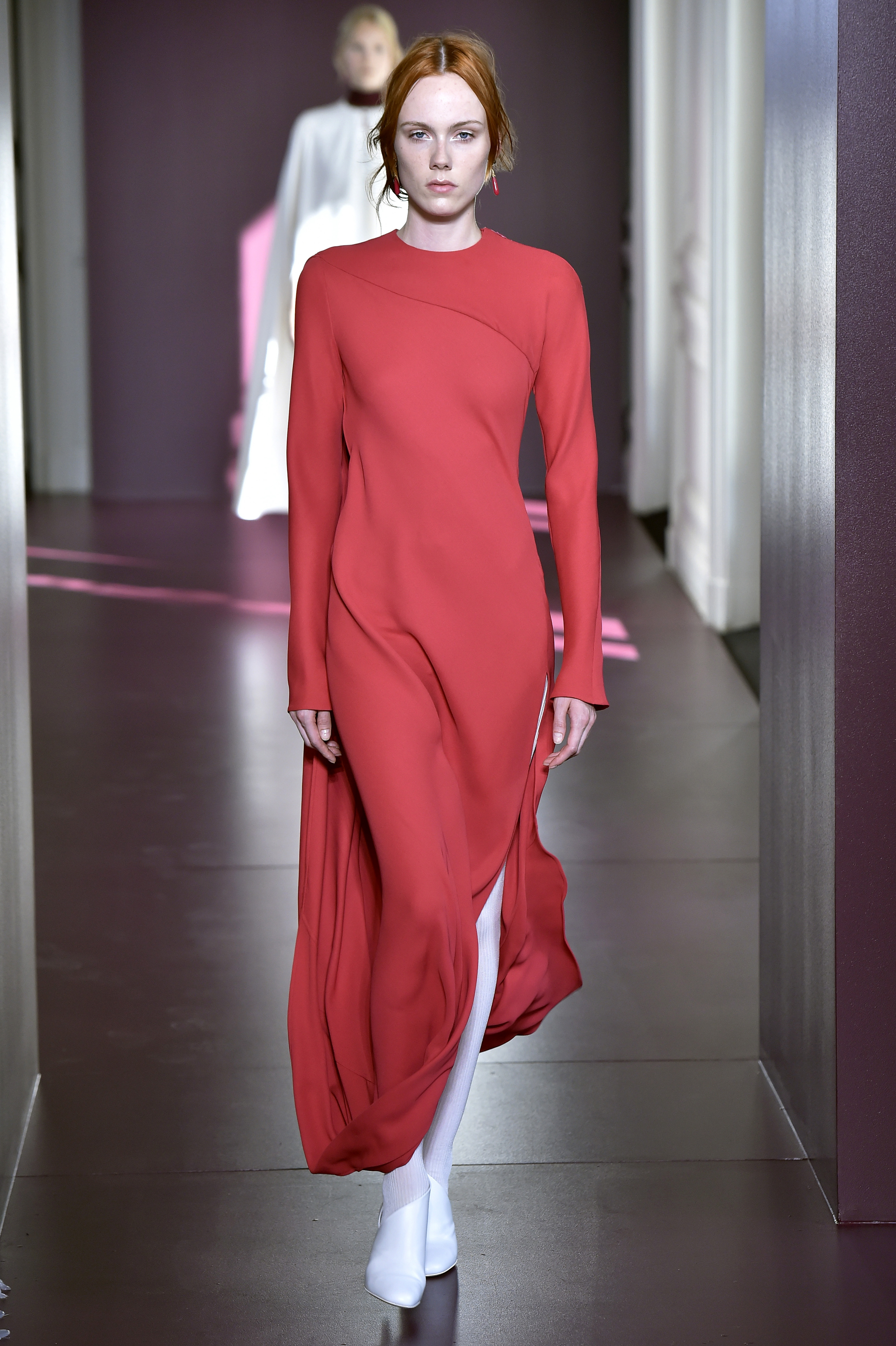 Credit: Catwalking/Getty Images
See the complete Valentino Fall 2017 Haute Couture collection here.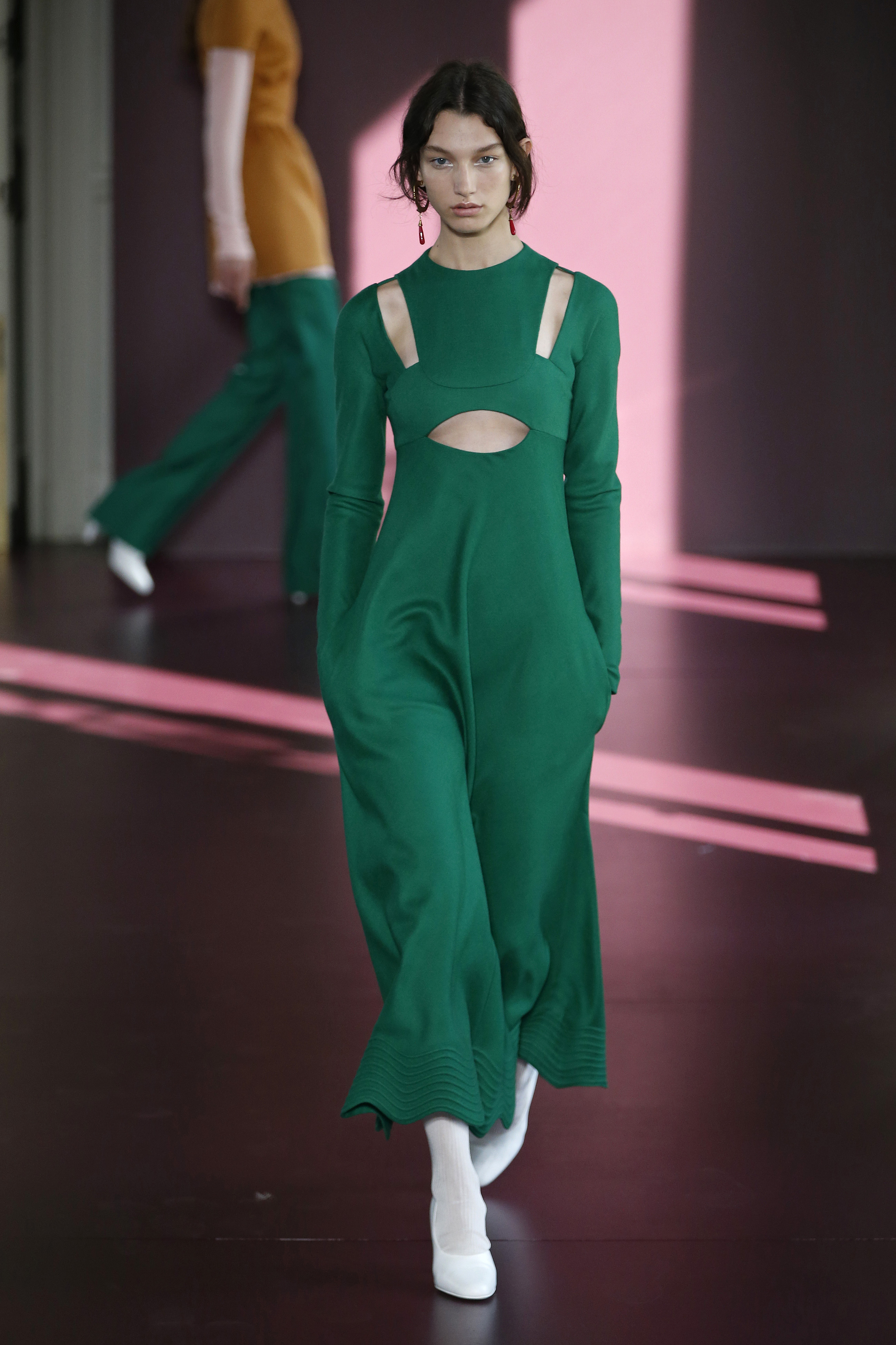 Credit: Estrop/Getty Images
This article was written by Tyler McCall from Fashionista and was legally licensed through the NewsCred publisher network. Please direct all licensing questions to legal@newscred.com.