Chanel. Louis Vuitton. Valentino. From day one, these iconic fashion houses have distinguished themselves above the rest. From trademarked hues to handbag silhouettes, each brand has that one thing that sets them apart. And to honor fashion's biggest brands, here is a look at their signature pieces then and now.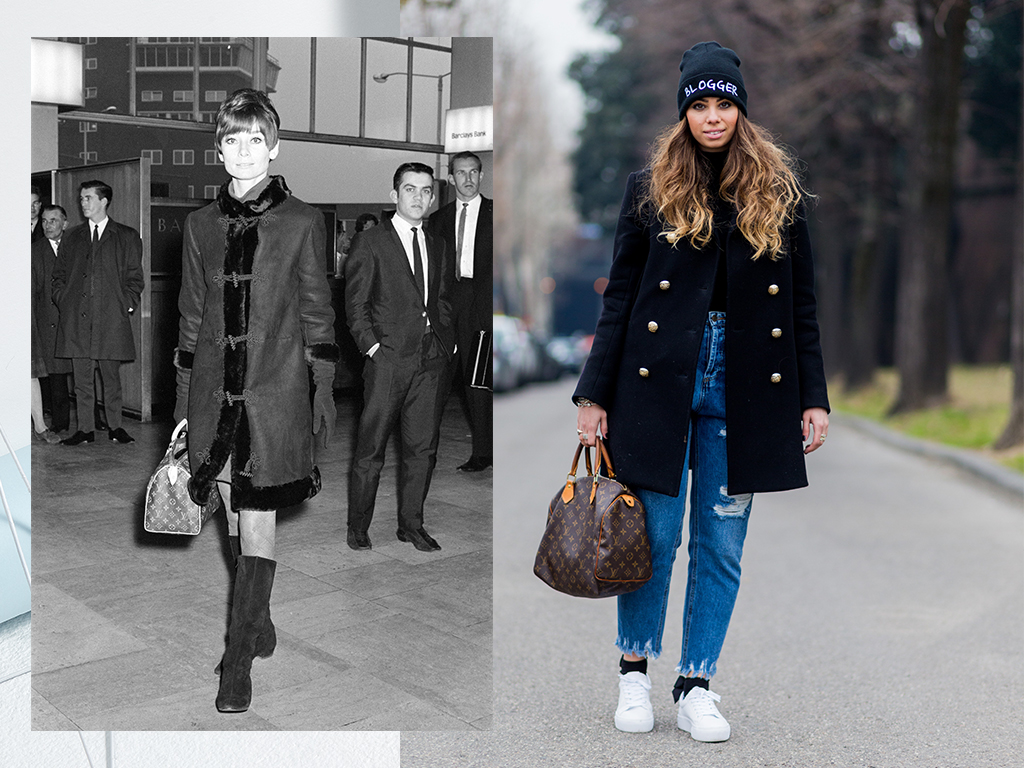 Credit: Getty Images
Louis Vuitton
We would recognize that iconic canvas anywhere. Founded in 1854, this French fashion house has become a household name. And for as long as we can remember, the Louis Vuitton Speedy has been the symbol of classic style. The timeless handbag is best known for its short handles – and of course, the gold lock. While the Speedy was a more polished piece back then, we love its ability to look edgier today.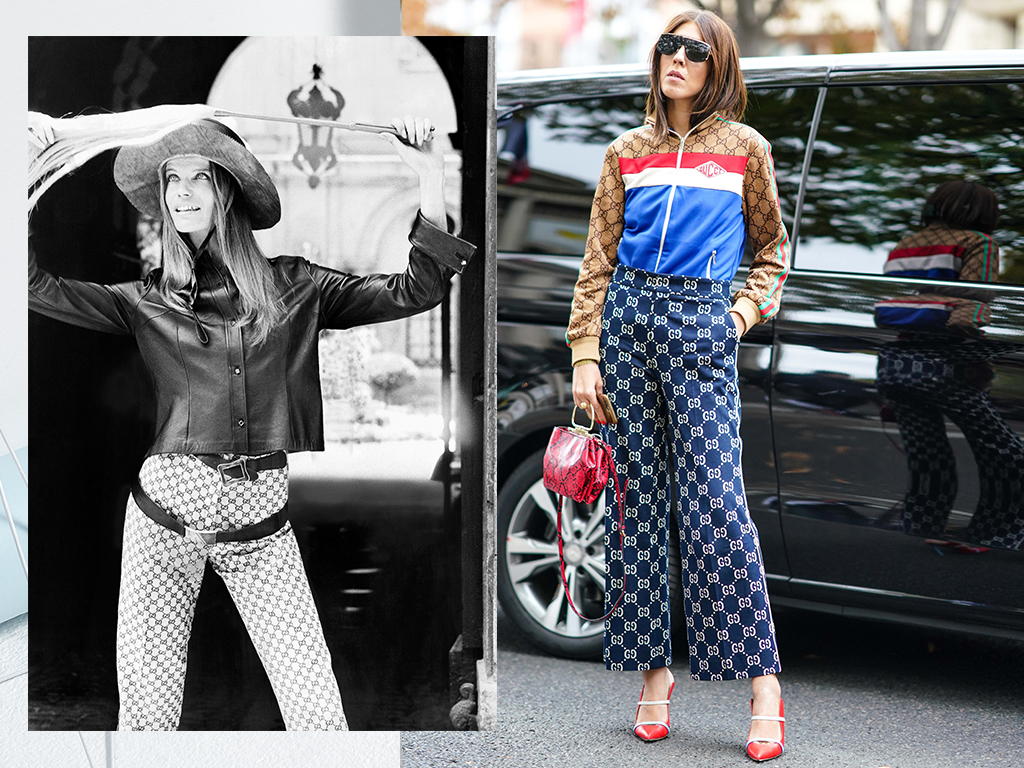 Credit: Getty Images
Gucci
From 1921 to now, Gucci has been its own kind of fashion house – never sticking to the norm, but always sticking out. Since its start in Florence, the Italian brand has been thinking outside of the box. But one thing has always remained a constant: that legendary logo. Whether used on the front of trendy belts or spread across trousers, the facing double G is (and always will be) a symbol of style.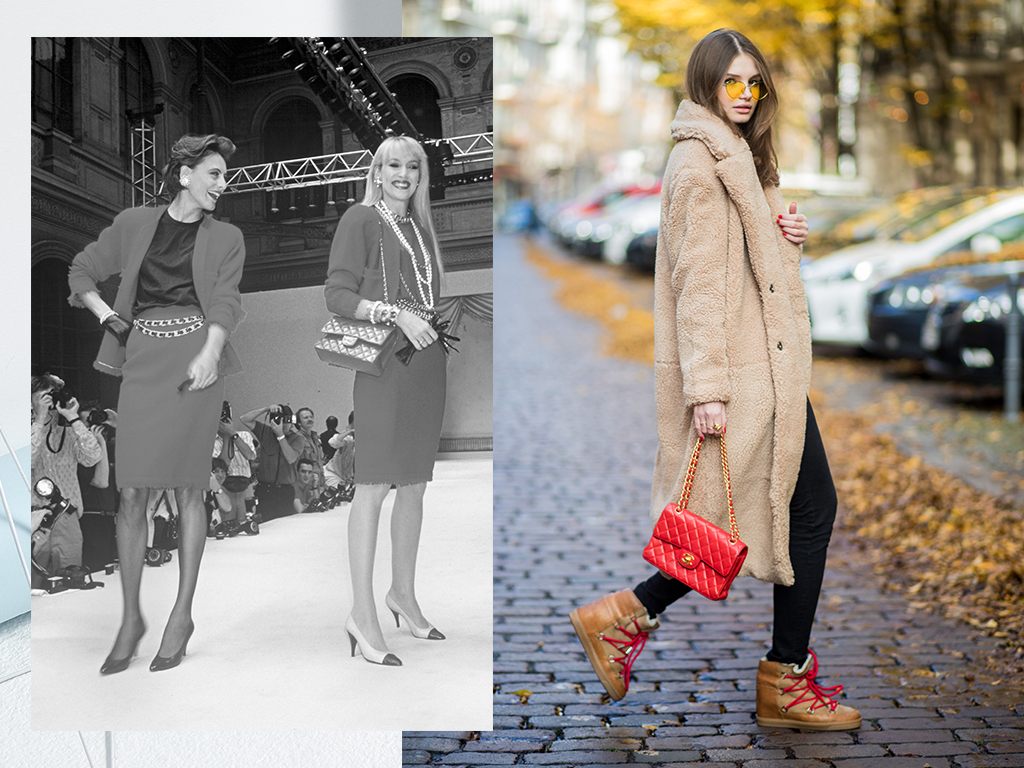 Credit: Getty Images
Chanel
Founded in 1909 by Coco Chanel (who else?), the French brand is the epitome of polished. And nothing says polished quite like their timeless quilted bag. Both ladylike and practical, it's a style that has stood the test of time. No matter how wild the industry may get, we can always look to Chanel for classic femininity.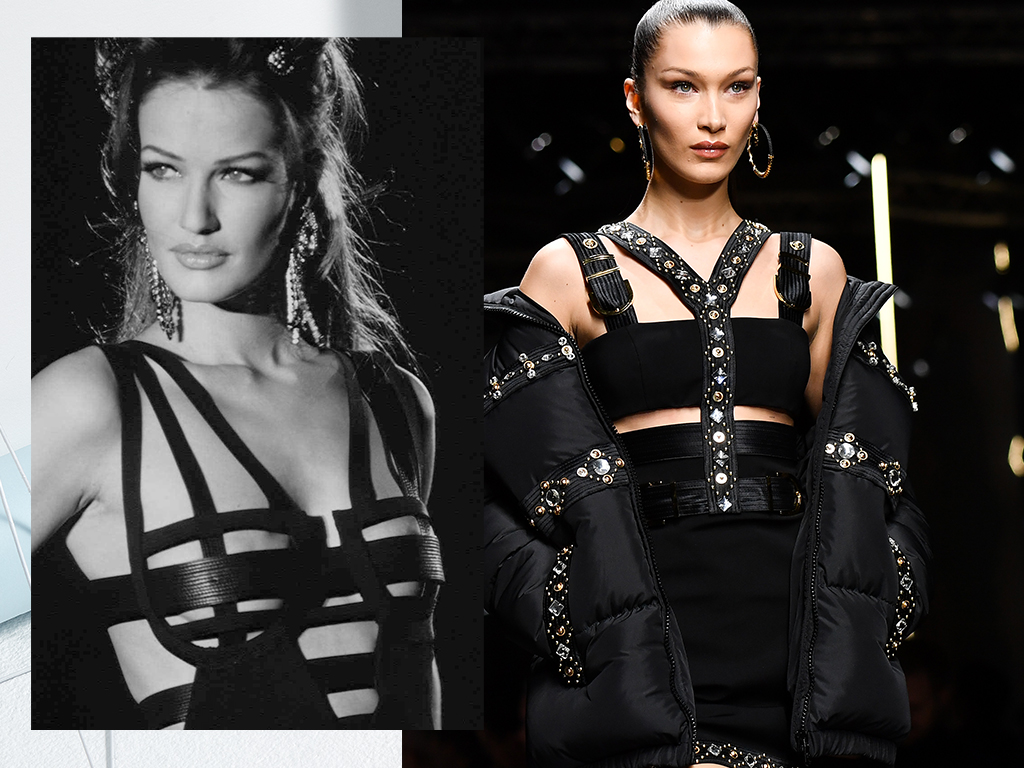 Credit: Getty Images
Versace
When Gianni Versace came onto the scene in 1978, he completely changed the way we look at style. With the Medusa logo, baroque prints, and gold chains, it's like he created a whole new genre of fashion. Scattered among Versace's sophisticated Italian style, there was a whole lot of edge. Straps, belts, and negative space have been underlying themes from the 90s to now.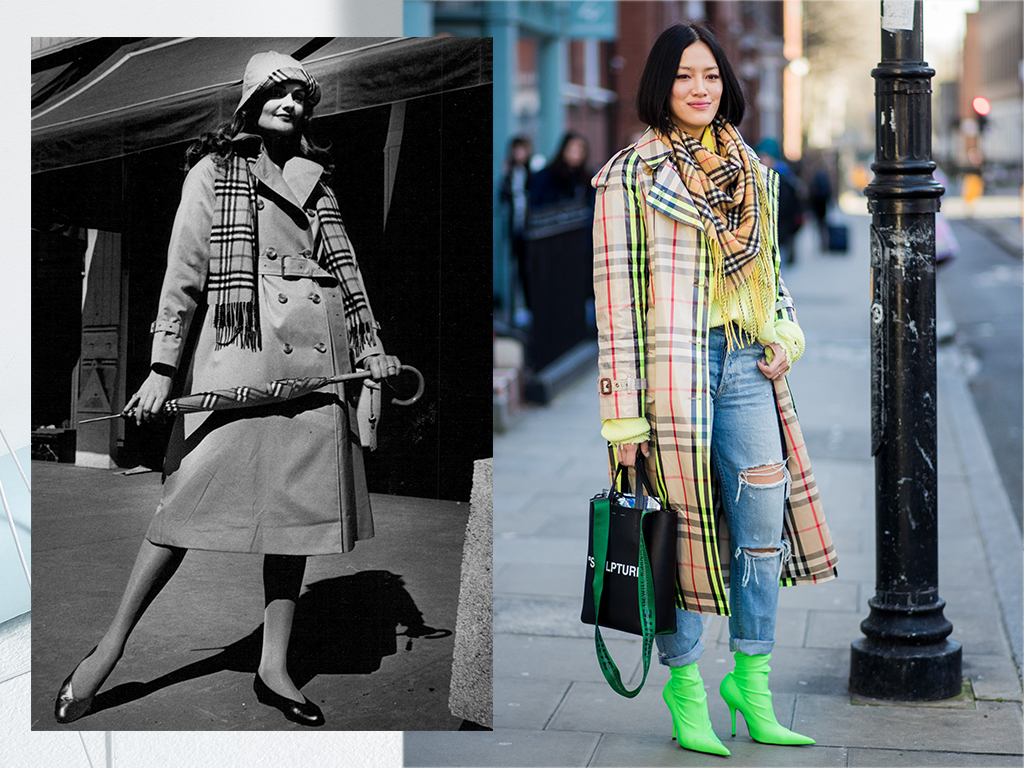 Credit: Getty Images
Burberry
Britain gave us many a good thing: the Royal Family, tea and crumpets, and most importantly, Burberry. The fashion house was founded in 1856 by Thomas Burberry, but it wasn't until the 1920s that the notable check pattern was born. Once used as a lining for trench coats, the trademarked plaid is now used throughout the brand. Sneakers, handbags, and even sports bras (you read that right) now don the iconic check.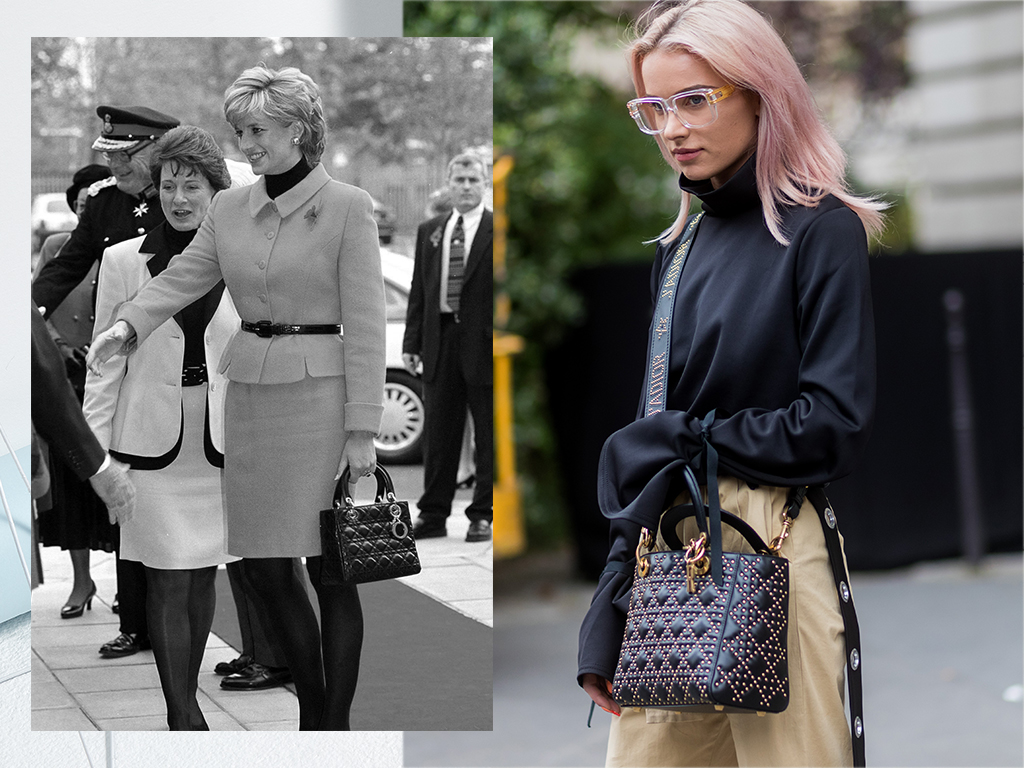 Credit: Getty Images
Dior
The House of Dior was established in 1946 by the one and only Christian Dior. And where else but in Paris? Known for their ladylike accessories and couture gowns, the brand has been a staple among the royal family – Princess Diana especially. It was in 1994 that their top-handle handbag was released by Creative Director Gianfranco Ferre without a proper name. It soon became the Princess's most-worn accessory, earning the handbag the title "Lady Dior" to this day.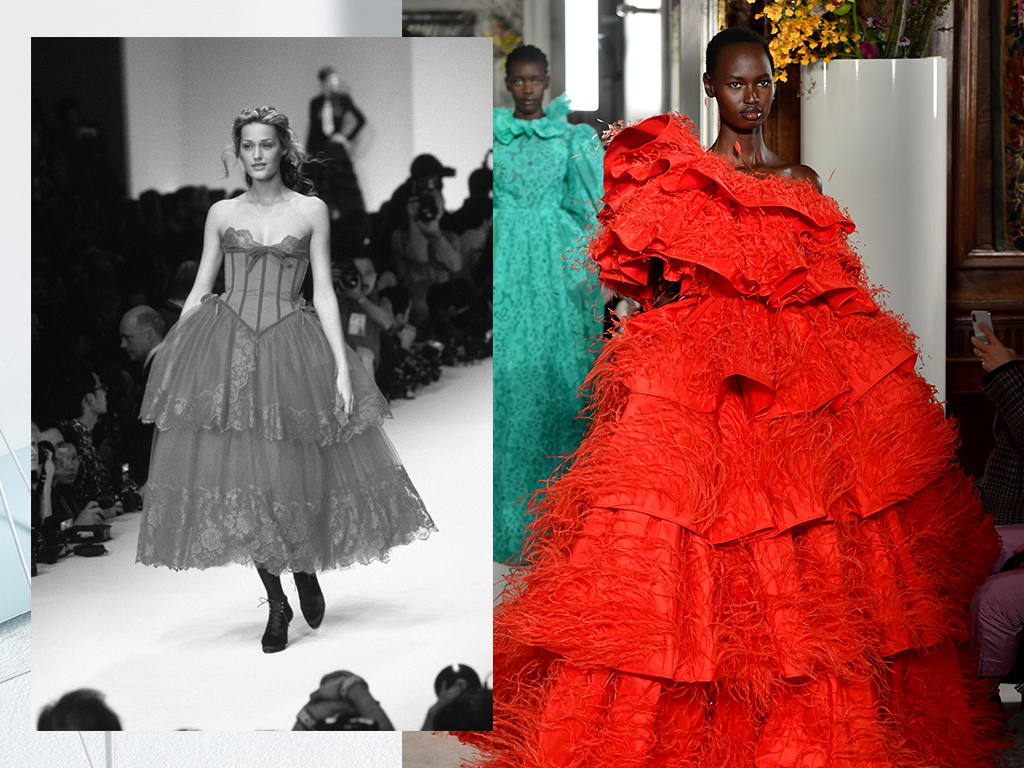 Credit: Getty Images
Valentino
It was in 1960 that Valentino Garavanni and Giancarlo Giammetti started the renowned namesake fashion house. Since then, the brand has been turning heads with statement accents like the iconic Rockstud. But even more important? The color red. It was Valentino's favorite color, so the designer (and creative directors since) made a point of incorporating it in almost every collection.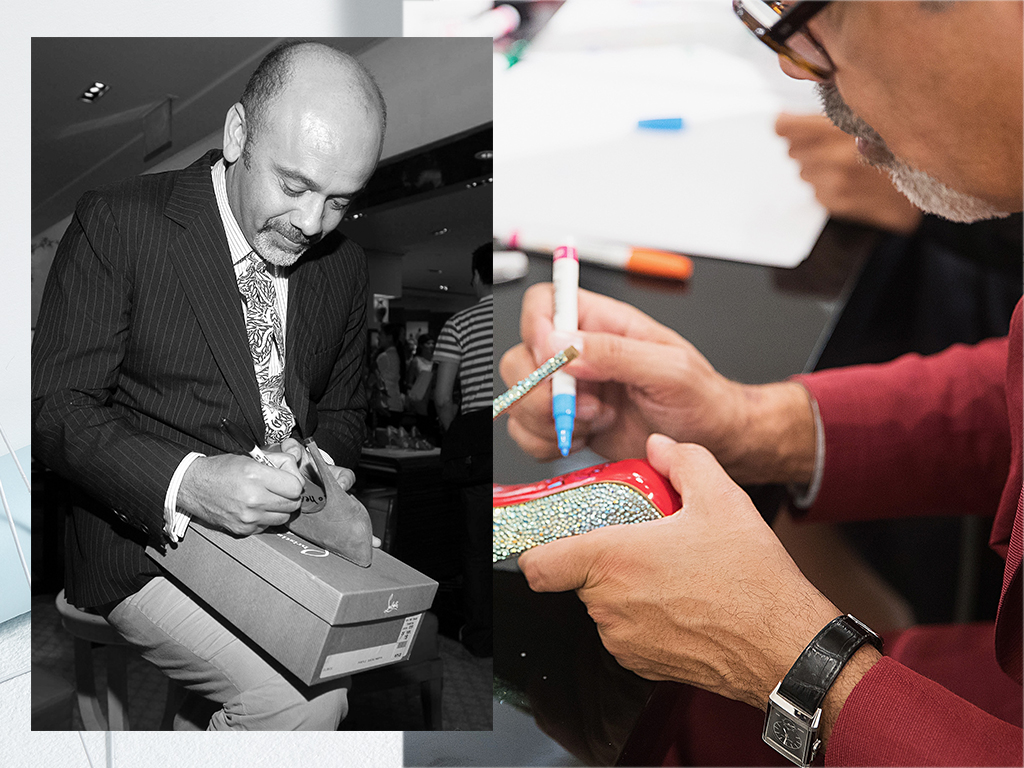 Credit: Getty Images
Christian Louboutin
Is there any brand signature quite as famous as Louboutin's red soles? The sky-high heels have become a symbol of style and status in the fashion industry since the brand's founding in 1991. Two years later, Louboutin sensed a lack of energy in his designs. It was then that he grabbed his assistant's red nail polish and painted the sole. The rest is history.
By Claudia Williams, Staff Writer