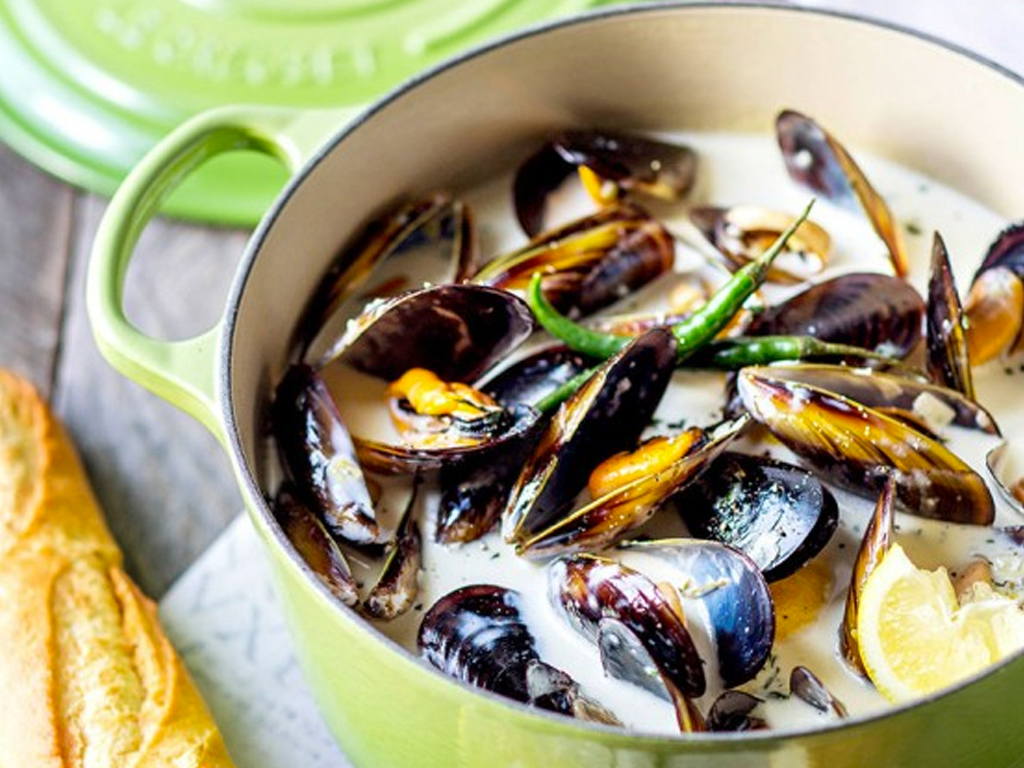 Credit: Le Creuset
With one month of summer to go, it's time to soak up every last minute. So, plan that summer soirée and enjoy all things alfresco. Our favorite summer app? Mussels (of course). Today, we're dishing out a to-die-for recipe that's easy to whip together with the help of Le Creuset.
MUSSELS IN A CREAMY SAUCE
Serves 4
Preparation Time
minutes
Cooking Time
minutes
INGREDIENTS
1½ kg mussels in shells, debearded and scrubbed
2 small onions, finely diced
2 garlic cloves, finely chopped
1 tbsp. butter
8 sprigs of thyme
1 bay leaf
100ml dry white wine
400ml cream
4 tbsp. finely chopped parsley
Salt and freshly ground black pepper
Crusty bread to serve
METHOD
Wash the mussels under cold running water. Discard any open mussels that won't close when lightly squeezed.
Soften the onion and garlic in the butter over medium to low heat. Add the thyme, bay leaf, and wine, and increase the heat to high. Add the mussels, cover with the lid, and steam for 6 to 10 minutes until the mussels have opened.
Remove and discard the thyme sprigs, bay leaf, and any unopened mussels.
Stir in the cream and chopped parsley, and season well.
Remove from the heat, spoon into four large warmed bowls, and serve with lots of crusty bread.