Ever found yourself sneakily googling menu items under the dinner table? Us too (ahem, harissa). Worse yet, once you ID that new, delicious flavor, it can be a struggle to actually find it at the store. Well, no more: We're relying on Sun Basket's meal kit deliveries to bring these worldly eats right to our doorstep. (Yep, right alongside its usual organic and sustainable ingredients and hormone- and antibiotic-free meats.) Here, meet five must-try foods that will leave your taste buds feeling well traveled – and well fed.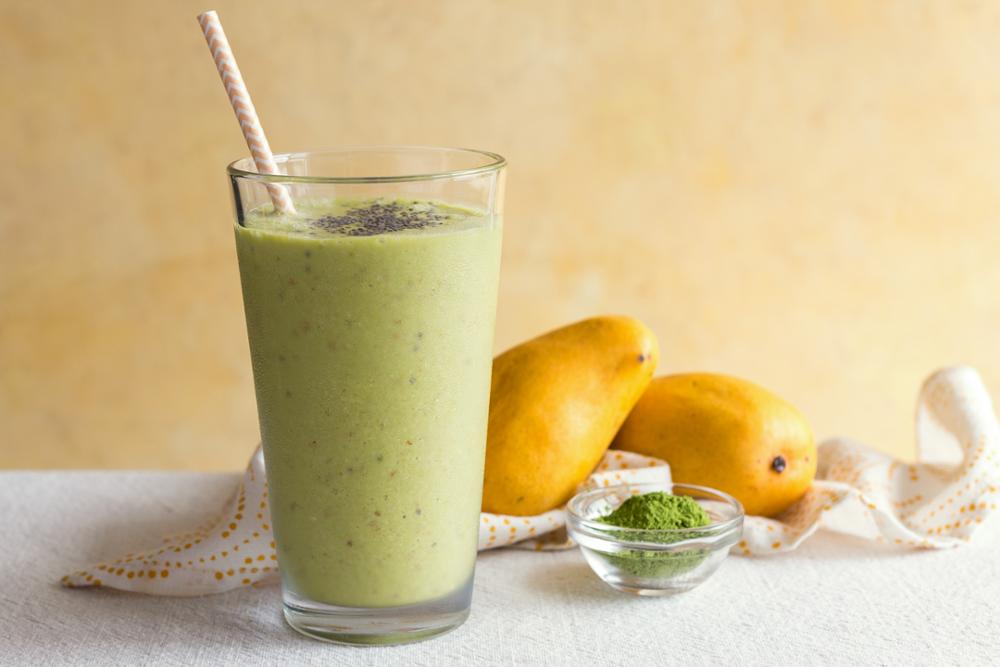 Matcha
What It Is: This antioxidant-rich powdered green tea is a force to be reckoned with. Thanks to its vibrant appearance, it's begging to be added to pancakes, lattes, ice cream, and smoothies. You can't deny that it's as healthy as it is pleasing to the eye.
Where It's From: Japan
How to Use It: Mango-Matcha Smoothie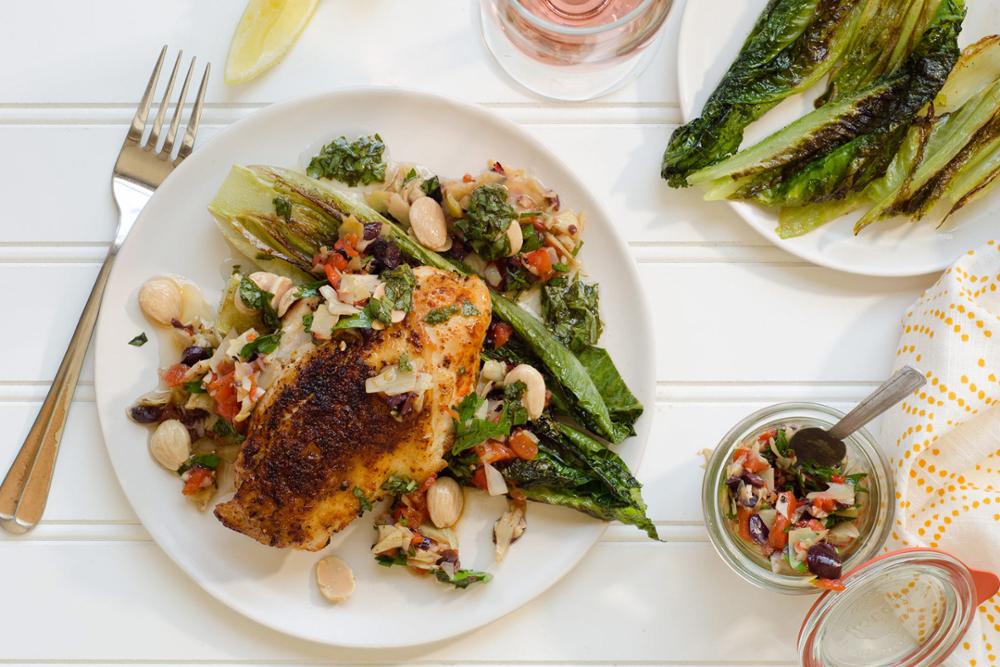 Harissa
What It Is: Dubbed "the ketchup of North Africa," harissa paste is a universal condiment used on virtually every dish. It combines chili peppers, coriander, cumin, garlic, and olive oil to create an incredibly bold flavor. Go ahead and carve out a spot in your pantry now.
Where It's From: North Africa
How to Use It: Harissa-Rubbed Chicken with Seared Romaine and Artichoke Tapenade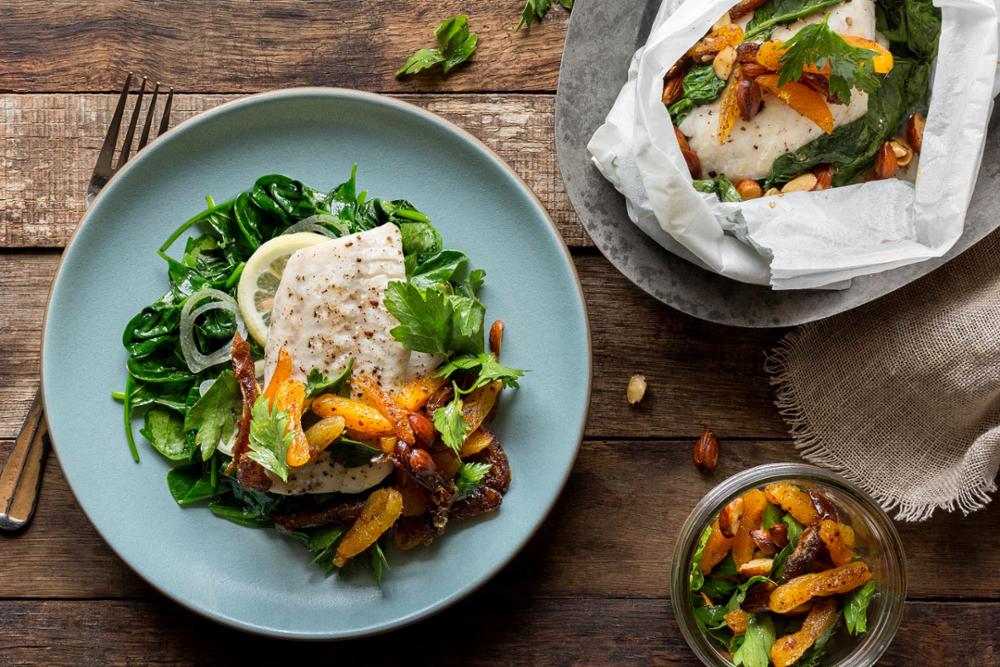 Sumac
What It Is: Sumac is a deep-red spice known for its tart, lemony flavor. Tired of the usual meat rubs and dipping sauces? Reach for this instead. Fire up your grilling flavors with a little sumac sprinkle, and you'll never look back.
Where It's From: Berries found in the Middle East
How to Use It: Sole in Parchment with Warm Date and Apricot Salad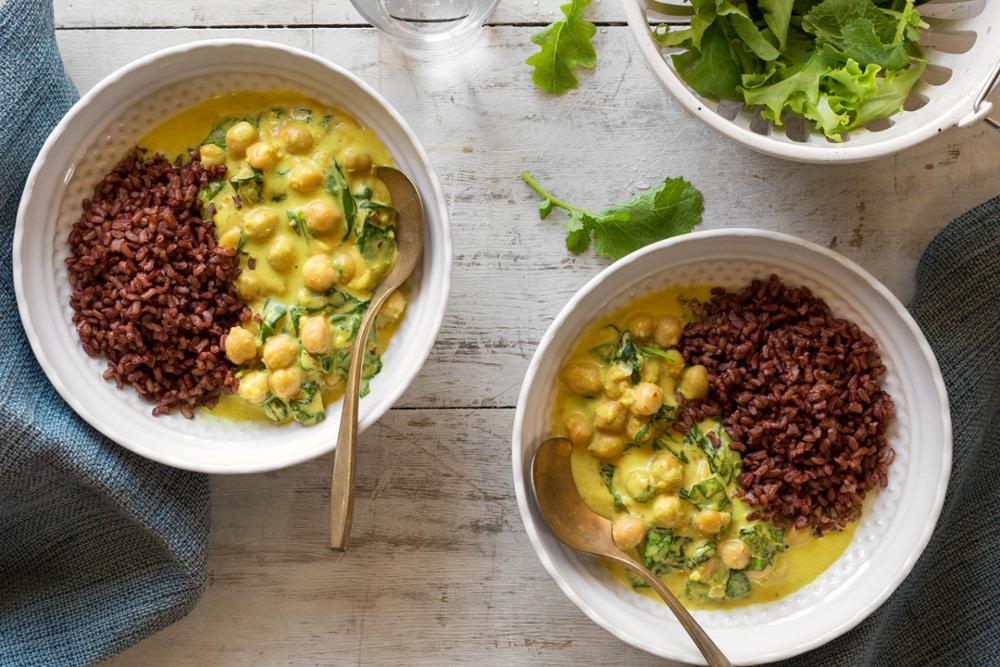 Bhutanese, Jade, or Forbidden Rice
What It Is: Replace your white rice with a pop of color. Bhutanese rice is a vibrant red, and jade rice is green in color thanks to bamboo juice. But the craziest hue comes into play with forbidden rice's black shade, which takes any meal to a whole new level.
Where It's From: Bhutan and China
How to Use It: Masala Chickpea-Kale Curry with Red Rice, Padang Salmon Curry with Jade Rice, and Forbidden Rice and Quinoa Salad with Almonds and Ricotta Salata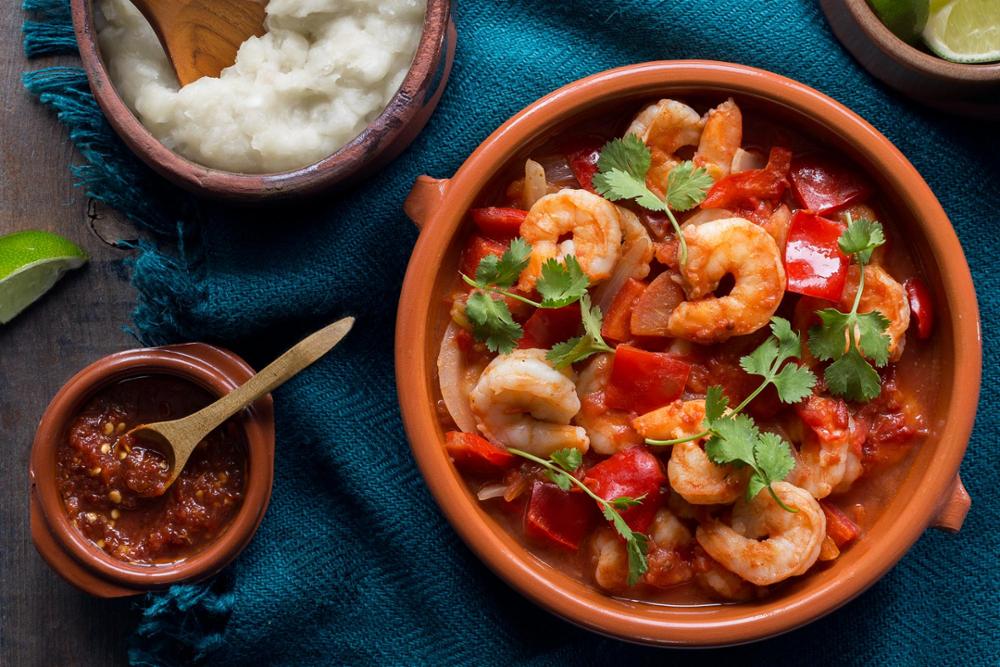 Yuca
What It Is: Yuca is a serious superfood, filled with vitamins B and C, magnesium, potassium, and calcium. Did we mention it's a carb and somehow totally paleo? Though this root vegetable may seem intimidating at first, it can be easily prepped like mashed potatoes.
Where It's From: South and Central America, Africa, Southeast Asia, and Southern India
How to Use It: Brazilian Shrimp Moqueca with Yuca Mash
By Claudia Williams, Staff Writer