StyleCaster

| Andrea Jordan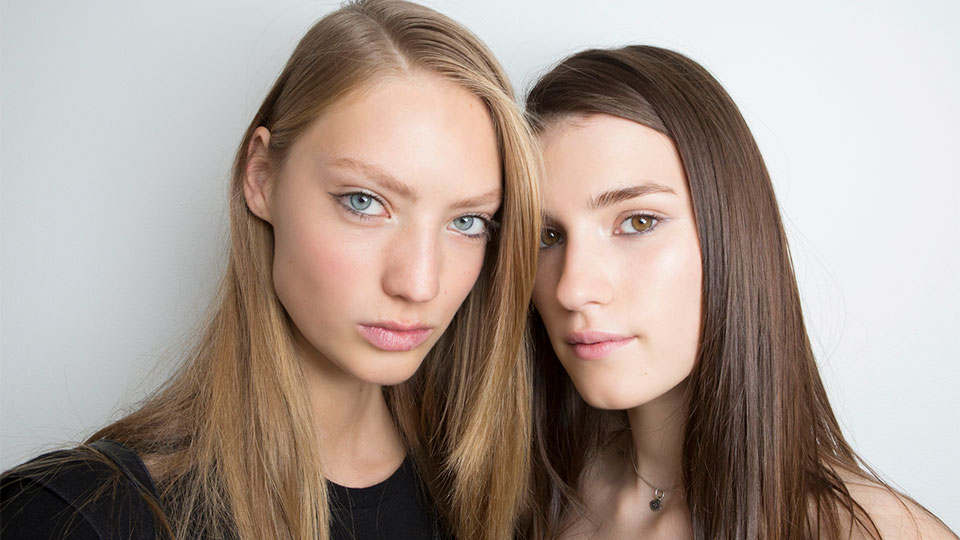 Step boldly into 2018 knowing that this year, you will actually make some changes. Our resolutions typically start with our waistlines and pocketbooks, but what about your skin? Skimping on a healthy routine is so last year, so we've gathered a few expert-approved (and incredibly easy) habits that promote a healthy, glowing, and – eventually – clear complexion.
Apply Sunscreen Properly
Doctors and other skin pros have told us time and time again that sunscreen is necessary and important, but are you applying it correctly? "Sunscreen can be applied before makeup or even as makeup," says Dr. Mona Gohara, a Connecticut-based dermatologist. "Powder sunscreens have become a new favorite." To keep steps to a minimum, try a foundation or moisturizer with sunscreen already built into the formula.
Dare to Go Makeup-Free
Whether you prefer tons of makeup or an au naturel face, it's a treat for your skin to go sans makeup at least one day a week. After all, the key to flawless makeup is amazing skin as your foundation. To feel most confident going bare, invest in products that reduce the appearance of pores. "A powerhouse combo for reducing pore size is using retinol every other night to reduce irritation and a charcoal make once a week," says Dr. Gohara says.
Add Adventure to Your Routine
From facials to chemical peels and everything in between, there are tons of beautifying treatments out there. If there's one you've been dying to try, add some adventure to your skincare routine and try one. Not into daring treatments? A pampering facial will do the trick. "In addition to using topical treatments, getting a hydrating facial every few months will bring out the glow and soften skin," says Dr. Gohara.
Narrow Your Focus
There's nothing more frustrating than purchasing new products that don't work for you. It seems like there's a new product launch promising to brighten, tighten, and lift everywhere we look. "Try to avoid the hype in skincare ads," shares Dr. Gohara. "It's best to stick with a few solid products that you know work."
If you're not sure where to start, try starting with brands that you know agree with your skin type. Or if you prefer a more professional opinion, make an appointment to talk with a local dermatologist in your area.
Stick to a Routine
Once you've found the products and begin a new routine, the most important part is to stick to it. Don't let this resolution fall flat after a few weeks and especially not after a few days. It's important to be consistent when taking care of your complexion. Most dermatologists recommend adopting a day routine and a night routine for best results. Also, remember it typically takes three to eight weeks to see proper results, so hold on for the ride and don't give up!
Here's to healthy skin and a happy you in the New Year!
This article was written by Andrea Jordan from StyleCaster and was legally licensed through the NewsCred publisher network. Please direct all licensing questions to legal@newscred.com.