If the phrase "Pick your polish!" produces an anxiety-inducing bout of indecisiveness, listen up. The next time you're at the salon (or going the DIY route), give one of these shades a spin. Whether you're feeling daring or a little more understated, there's a hot, hot, haute hue for each of summer's major sandal trends.
The Statement Lace-Up
You don't need sky-high heels to command attention – the season's sexiest silhouette in an ultra-bright hue is plenty eye-catching.
Go Classic: Nude
Go Out-There: Bright white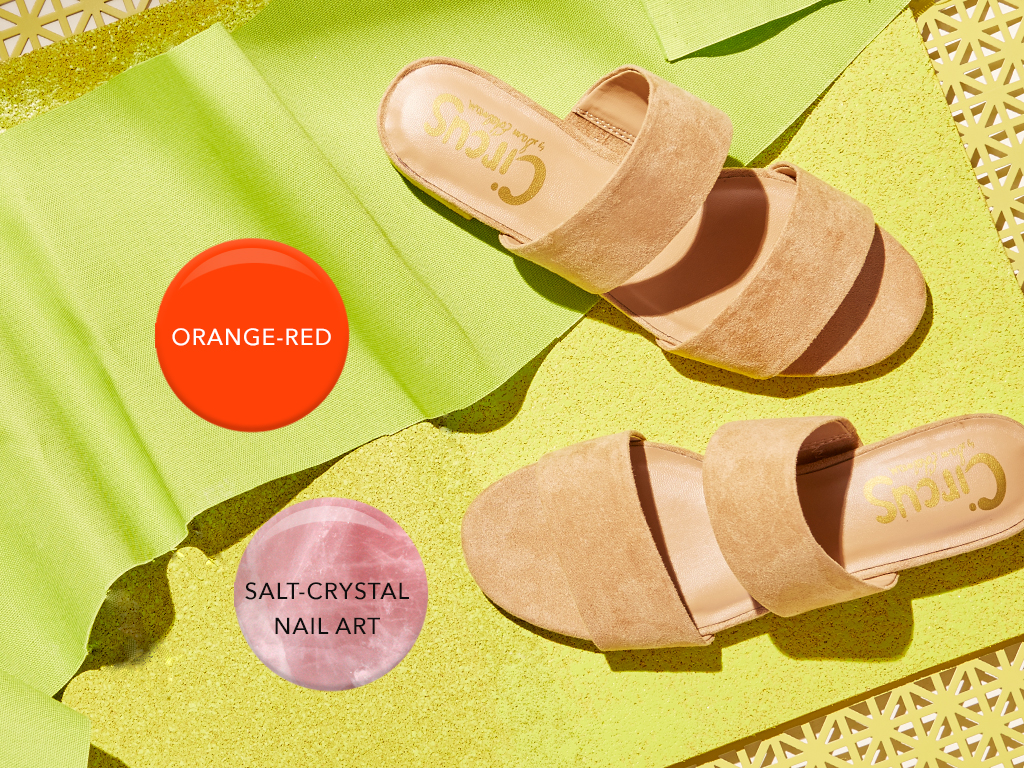 The Suede Slide
There's a time and place for rubber flip-flops, but why not try something a little more sophisticated? Luxe suede slip-ons are casually cool.
Go Classic: Orange-red
Go Out-There: Salt-crystal nail art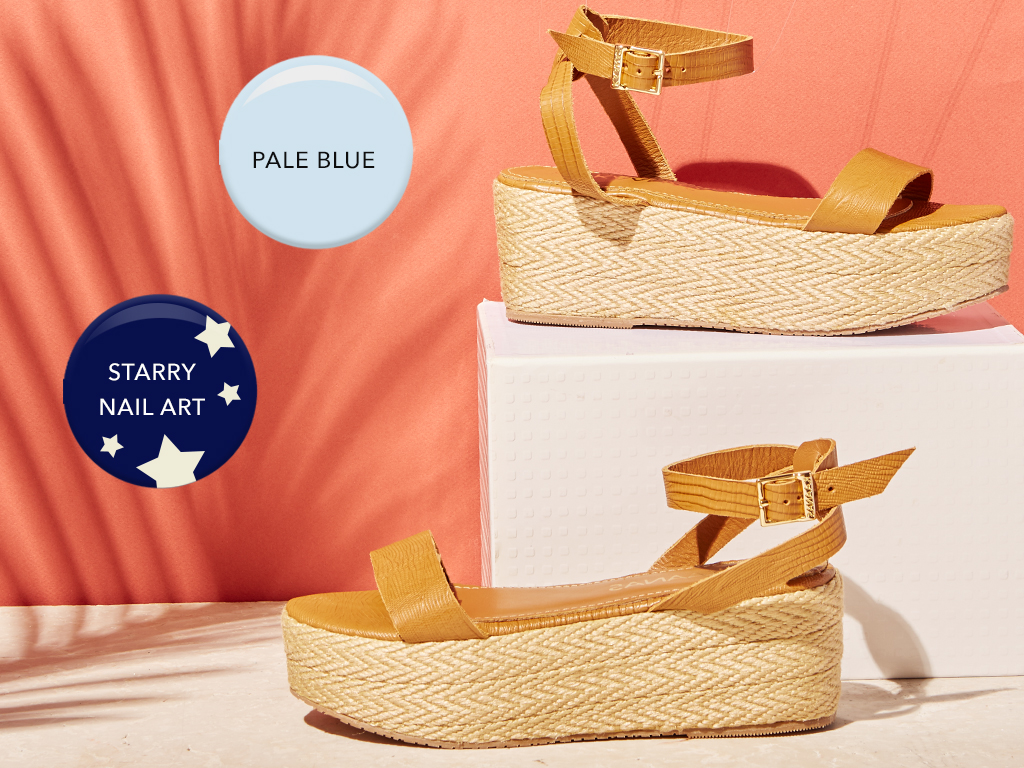 The Espadrille
Take this perennial trend to the next level with beachy, braided flatforms. Dress them down with cutoffs or up with a flirty romper.
Go Classic: Pale blue
Go Out-There: Starry nail art
By Sophie Dodd, Staff Writer