If there's one drink that embodies summer, it's rosé (just stalk Instagram and you'll see what we mean). Not only is it one of the most versatile wines you can buy, it's also a crowd-pleaser in cocktails. Want in on the craze? We rounded up two pink-vino recipes, plus one rosé that's a treat on its own, and the best places to enjoy them, below.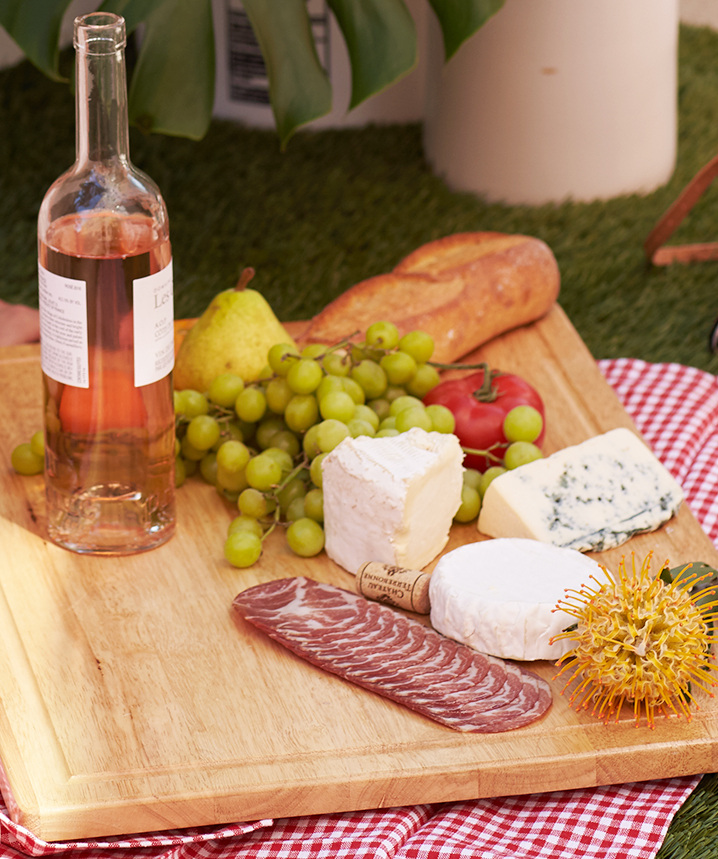 Credit: Rue La La
Picnics in the Park
Why summer in Europe when you can do it right here with a picnic basket and some wine? Pack a French baguette, triple-crème Brie, and a bottle of award-winning Provence rosé. Then pull on some cutoffs and stake out prime real estate under a shady tree. Just don't forget a blanket!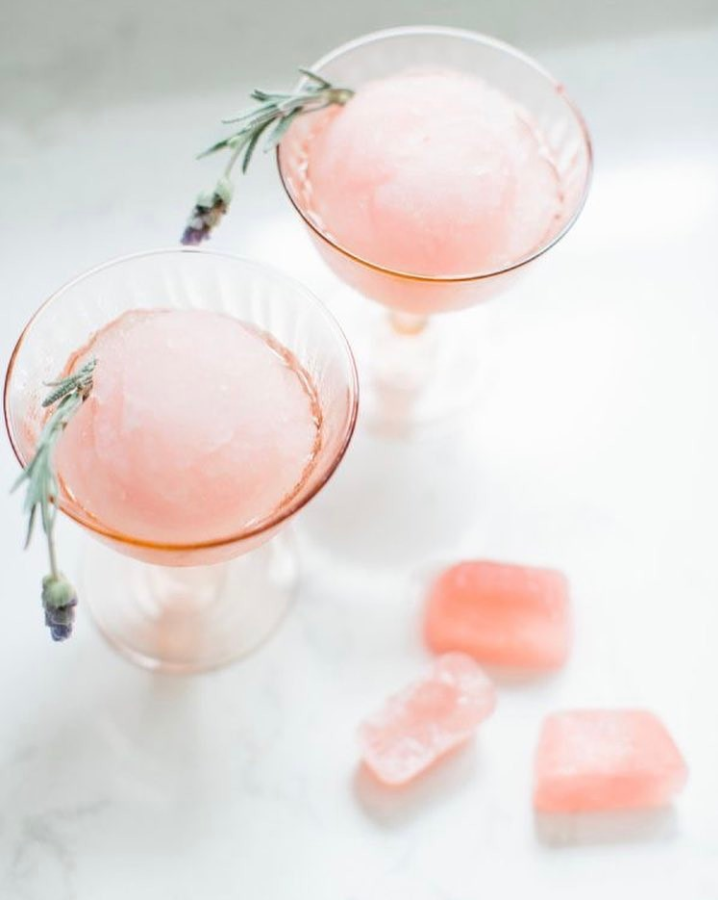 Credit: @notoriouspinkrose/Instagram
Girls' Beach Trip
Last year, frosé took summer by storm, and we can assure you it's not going anywhere. Before hitting the sand in a trending one-piece and cover-up, blend a batch of this icy vino treat for your besties. It's just like slush… only better, because it's wine (duh).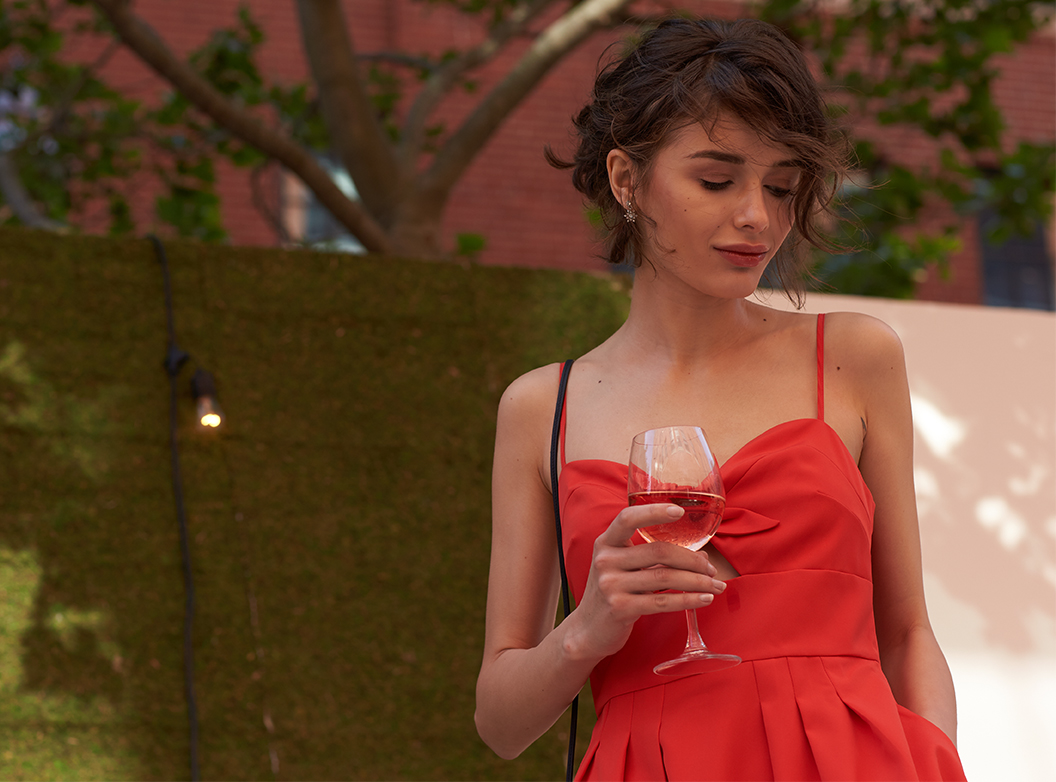 Credit: Rue La La
Alfresco Nights
By a bonfire. On a patio. Or at a rooftop soiree. Rosé just tastes better outdoors. Slip into a breezy mini, then make a pitcher of WSJwine from The Wall Street Journal–approved Aperetto Fizz to bring along. Here's how: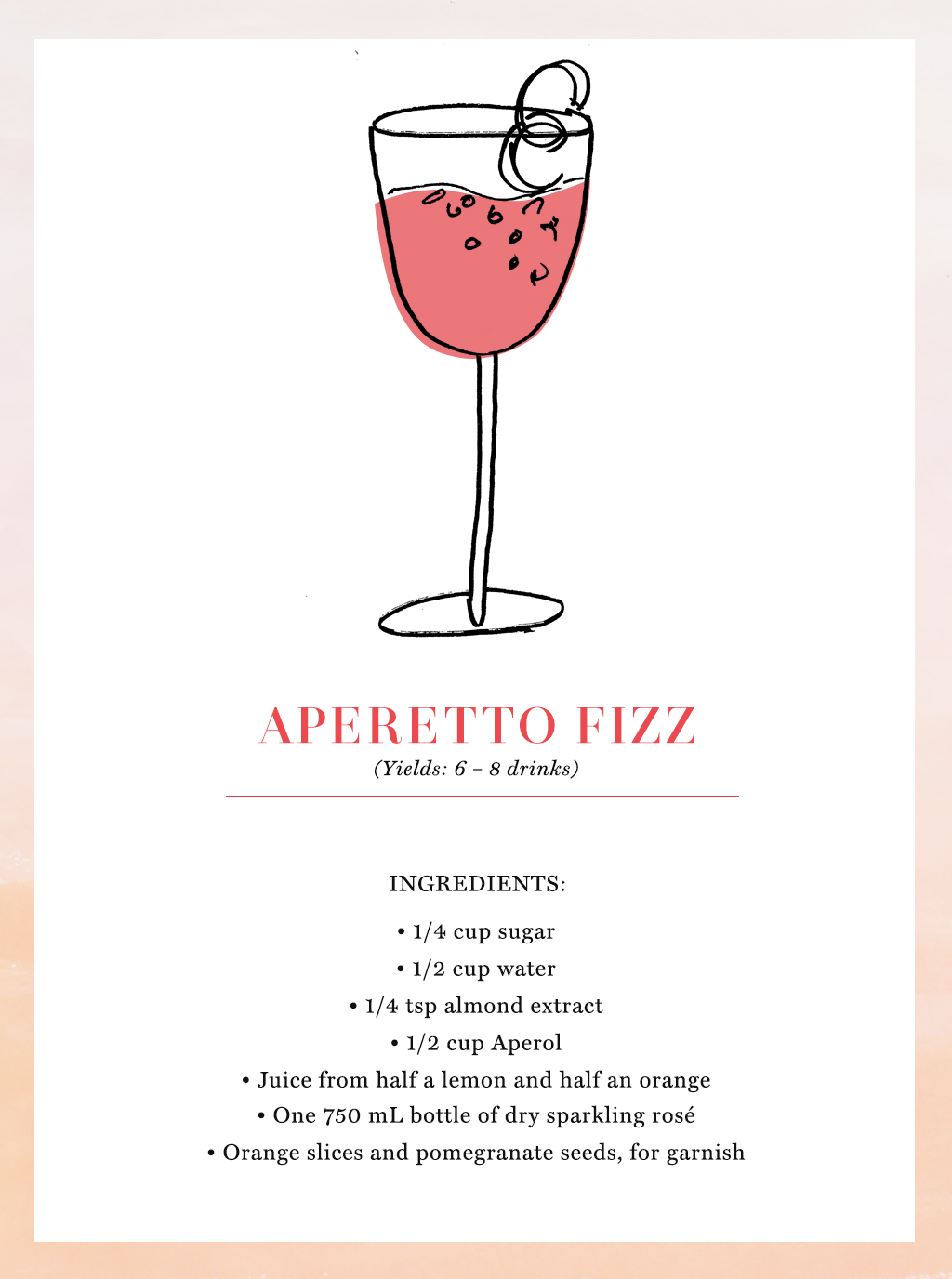 Credit: Rue La La
Instructions
1. Combine sugar and water in a saucepan; bring to a boil and let cool completely.
2. Add almond extract, Aperol, and citrus juices. Mixture can be refrigerated for up to three days.
3. When ready to serve, fill glasses with ice and divide Aperol mixture evenly.
4. Slowly top glasses with chilled Abbesse de Loire Crémant rosé (or any dry pink fizz), and very gently stir to combine.
5. Garnish with orange zest or an orange slice, and top with pomegranate seeds.
By Brianna Lapolla, Associate Editor