As an interior designer, TV host, and writer, Emily Henderson does it all – and does it in style. In her first book, Styled, she shares the tips and tricks she learned as a prop stylist at the start of her career. What's a prop stylist, you ask? They're the ones who bring a room to life for interior-design photo shoots by incorporating smaller decor items (think books, plants, hats etc.). Emily's philosophy is that it's these pieces that can take a room from "eh to amazing." With that in mind, we're dishing on three ways to reinvent your space – plus sharing a few of Emily's tips.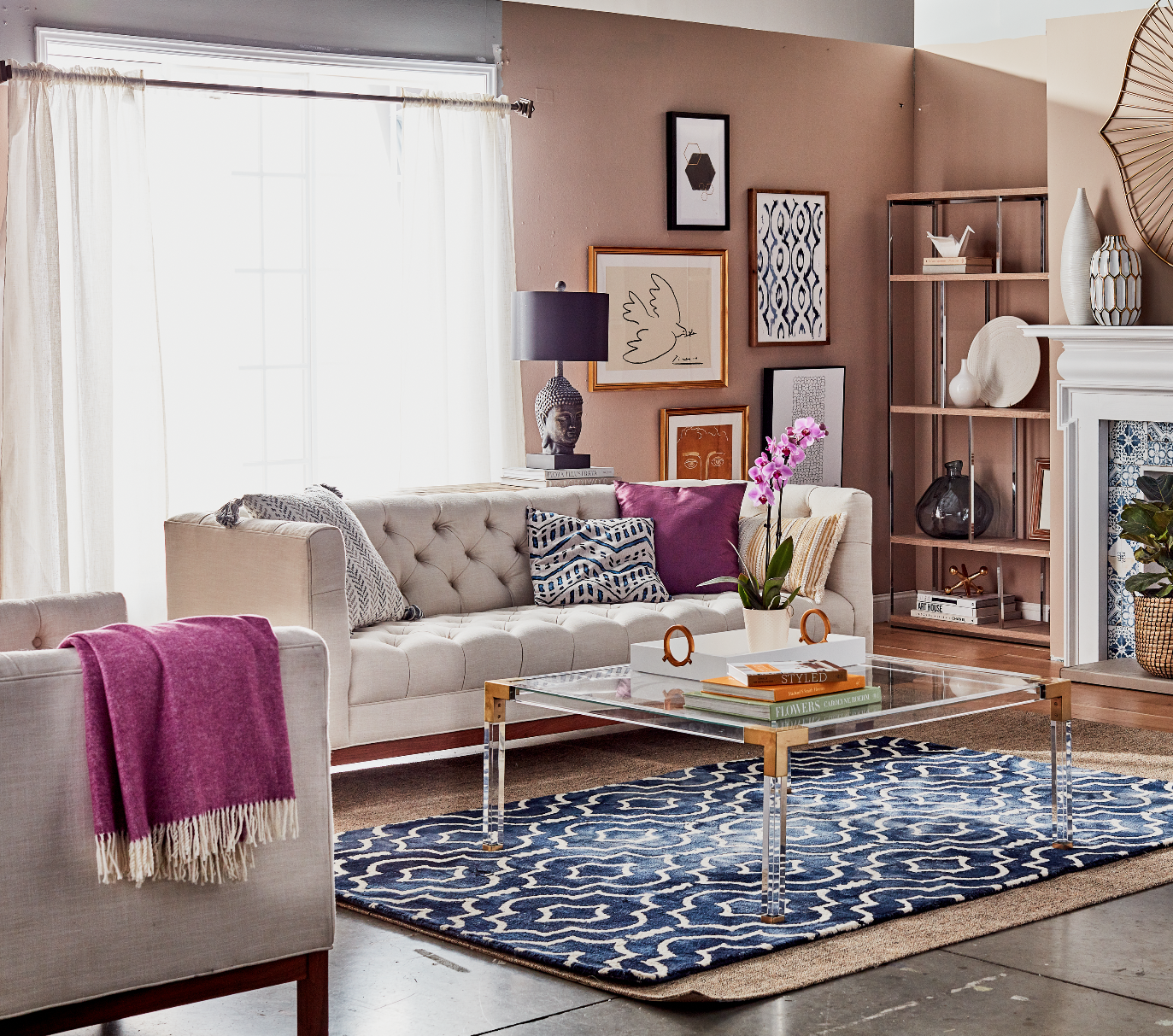 Credit: Rue La La
The Living Room
Leave a lasting impression with bright accents and a perfectly styled coffee table. As Emily says, "Make it memorable."
Emily's Tip:
Color code: When it comes to organizing the small stuff, place items in the same palette together. That's what will take a tabletop from disorganized chaos to Instagram gold.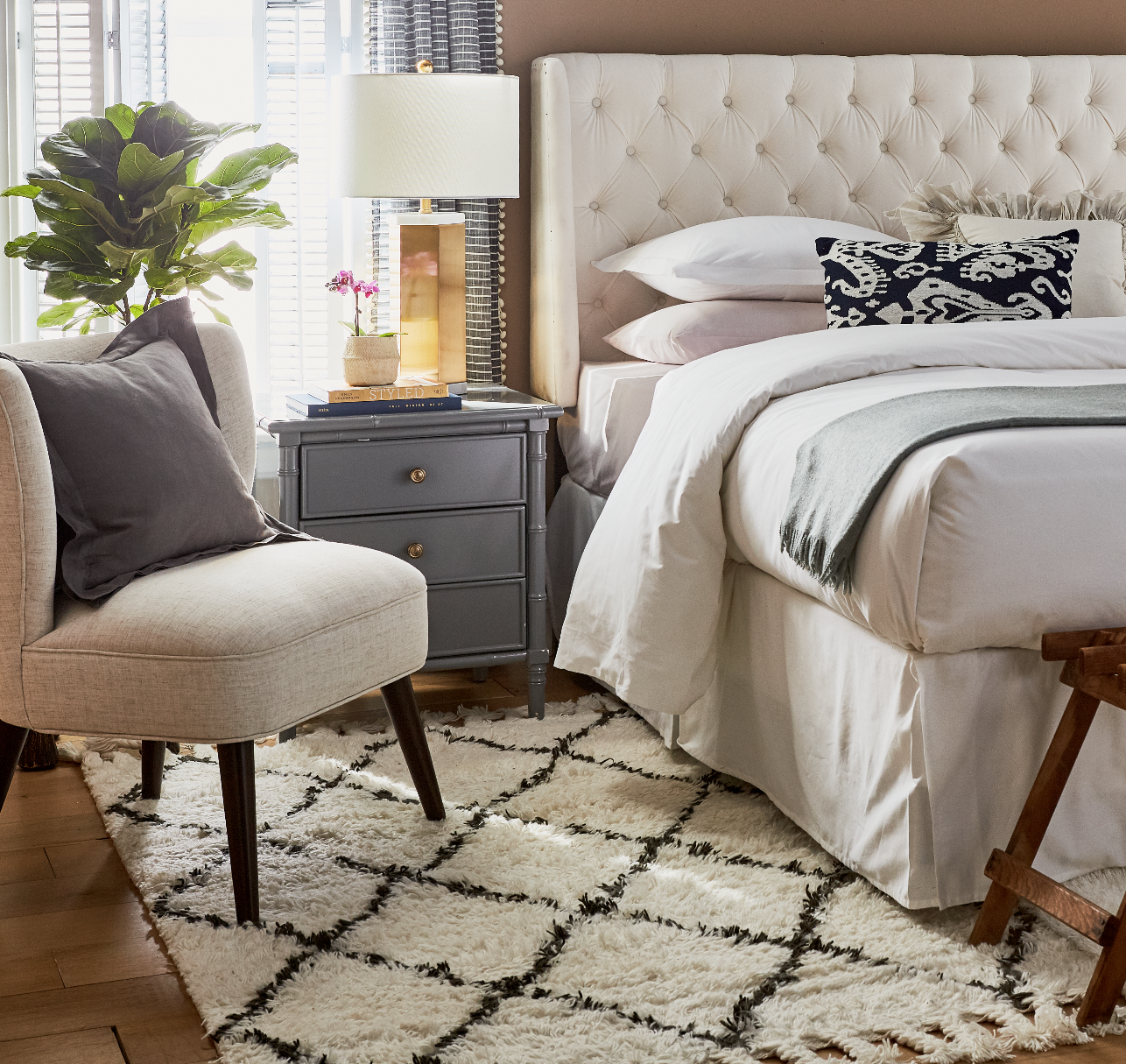 Credit: Rue La La
The Bedroom
This space is yours, so do you. Tranquil tones keep it relaxing and sophisticated, while some greenery ups the energy.
Emily's Tip:
Here's a novel idea: Showcase your latest reads on the bedside table. It has a soothing effect, and it's pleasing to the eye.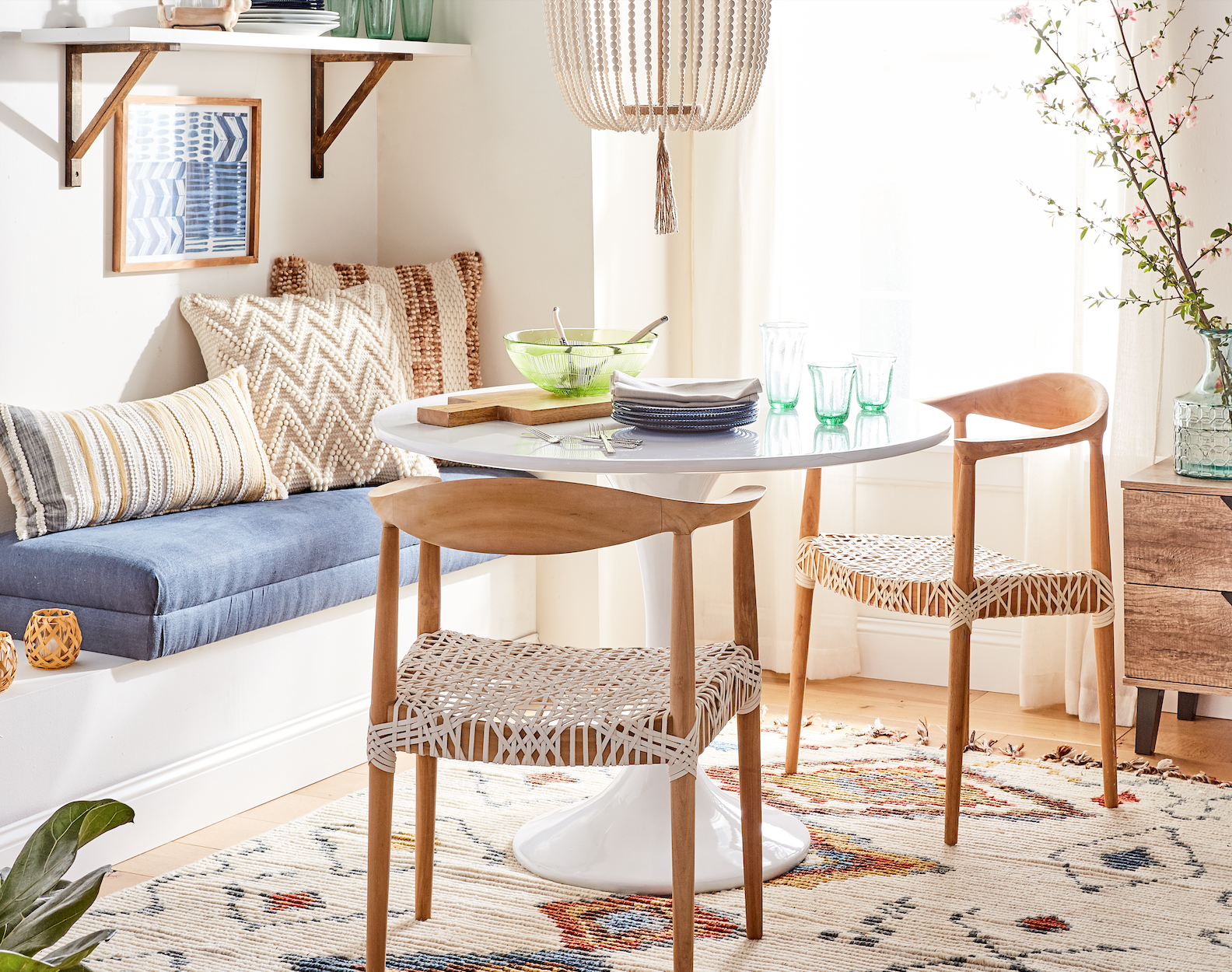 Credit: Rue La La
The Dining Room
Comfy pillows. Natural details. Fun glassware. Hope you're ready for guests, because they'll never want to leave your table.
Emily's Tip:
Welcome the weird. Whether it's abstract art or a (somewhat strange) flea-market find – showcase these gems. Boring? You? Never.
By Rue Staff