Refinery29

| Rachel Krause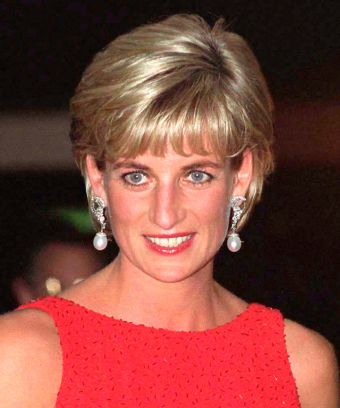 Credit: TIM GRAHAM/GETTY IMAGES
Princess Diana put it best in her famous 1995 Panorama interview when she said she'd rather be "a queen of people's hearts" than the Queen of England. "I don't go by a rule book," she said. "I lead from the heart, not the head." That irreverent, uniquely human streak is what made the late royal the beloved People's Princess – and coincidentally, the same spontaneous quality is also how her signature close-cropped haircut came to be.
Us Weekly reports that, in his recently published book Hair by Sam McKnight, the late princess' stylist recounts how a faux short hairstyle led to the real deal for his famous client. McKnight and the princess worked together on a 1990 Vogue shoot, in which he tucked her hair back to make it look shorter, with a tiara perched on top – and the rest, as they say, is hair history.
"I made her hair look short in the tiara for the shoot and she decided she liked it," he writes. "As she was leaving, Diana asked what would I do to her hair if I had free reign. I suggested cutting it short and she, to my surprise, agreed, and we did it there and then."
According to McKnight, one of the most iconic hairstyles in the book was done completely on impulse – which just goes to show that making in-the-moment beauty decisions can actually pay off. If you're really lucky, yours might even make history… though it would certainly help to have one of the most renowned hair pros in the industry on hand, if at all possible.
This article was written by Rachel Krause from Refinery29 and was legally licensed through the NewsCred publisher network. Please direct all licensing questions to legal@newscred.com.