A closet without denim is as sad a Sunday without brunch, a mimosa without champs, a library without books… and who wants that? Thankfully, your trusted blues aren't going anywhere this year. From cropped flares to light-wash jumpsuits, 2018 is about taking your favorites one step further. Our denim buyer Jacquelyne dishes on the importance of a good pair of jeans in a woman's wardrobe and the one trend she can't get enough of this season.
Rue Now: What is the one thing you look for in a good pair of jeans?
Jacquelyne: It's all about the fit. Every woman deserves flattering denim, no matter her body shape. I always look for a pair that accentuates my waist, has a little stretch, and doesn't bunch around my ankles. And if you find a fab pair, but there's something a little off, remember – the tailor is your BFF.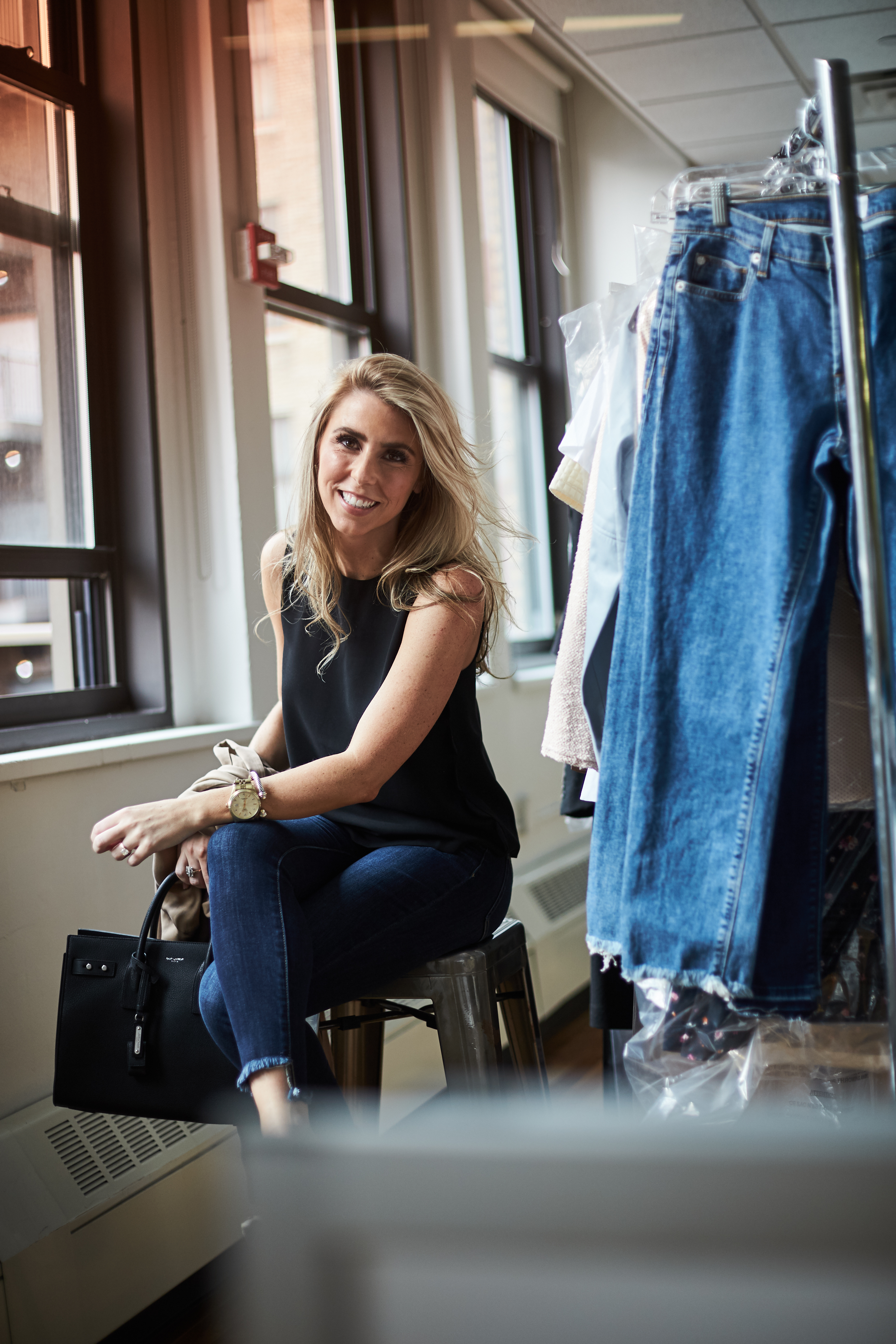 RN: What's one denim piece every woman should have on hand?
J: Black skinnies. They go from day to night with a simple swap of shoes. For brunch with the girls, I love styling mine with a plain white tee and studded leather jacket. It's such a casual look that can easily be amplified with heels for happy hour.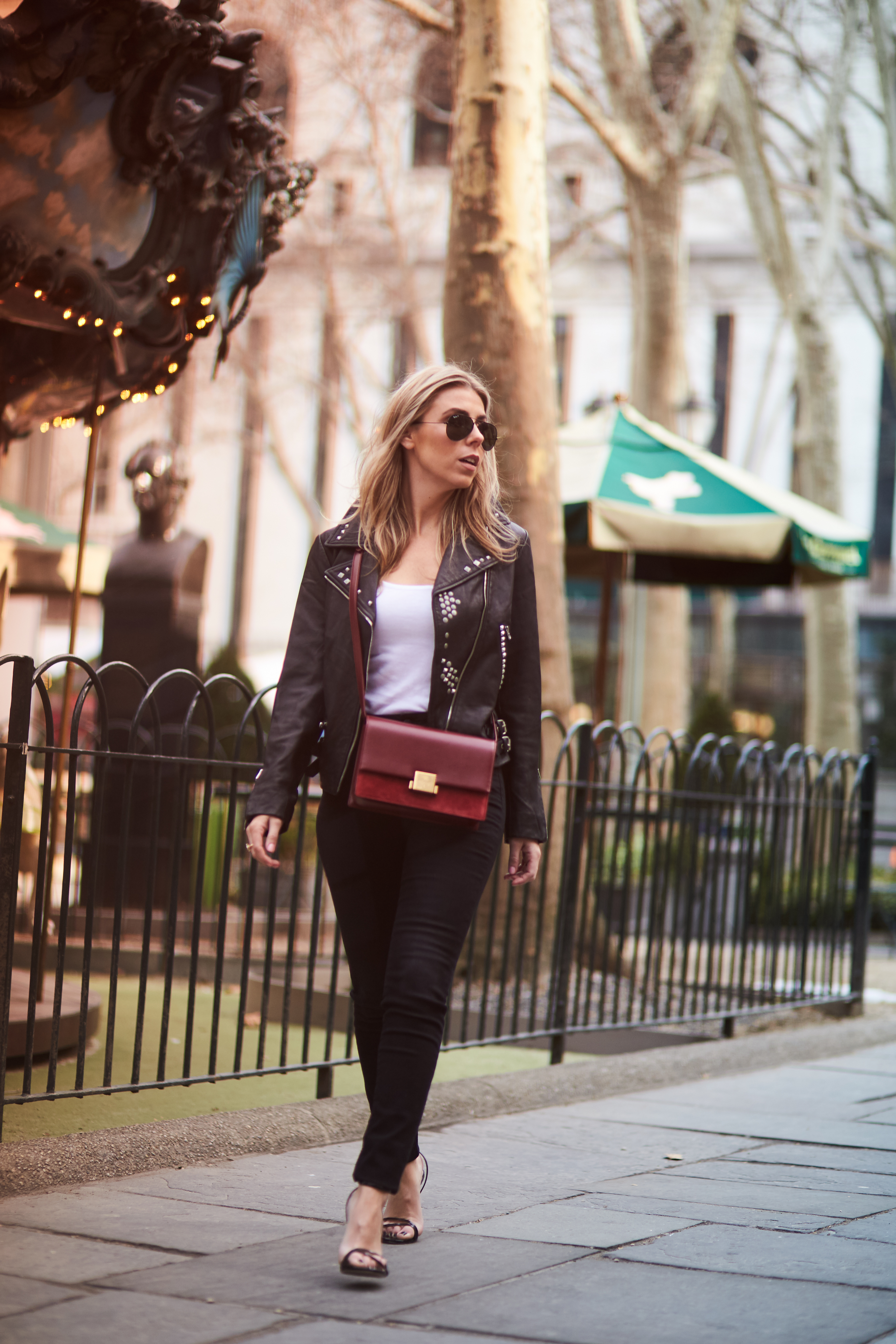 RN: Thoughts on denim-on-denim?
J: It's here to stay! I prefer it with a lighter wash on top and darker denim on the bottom for a more flattering look.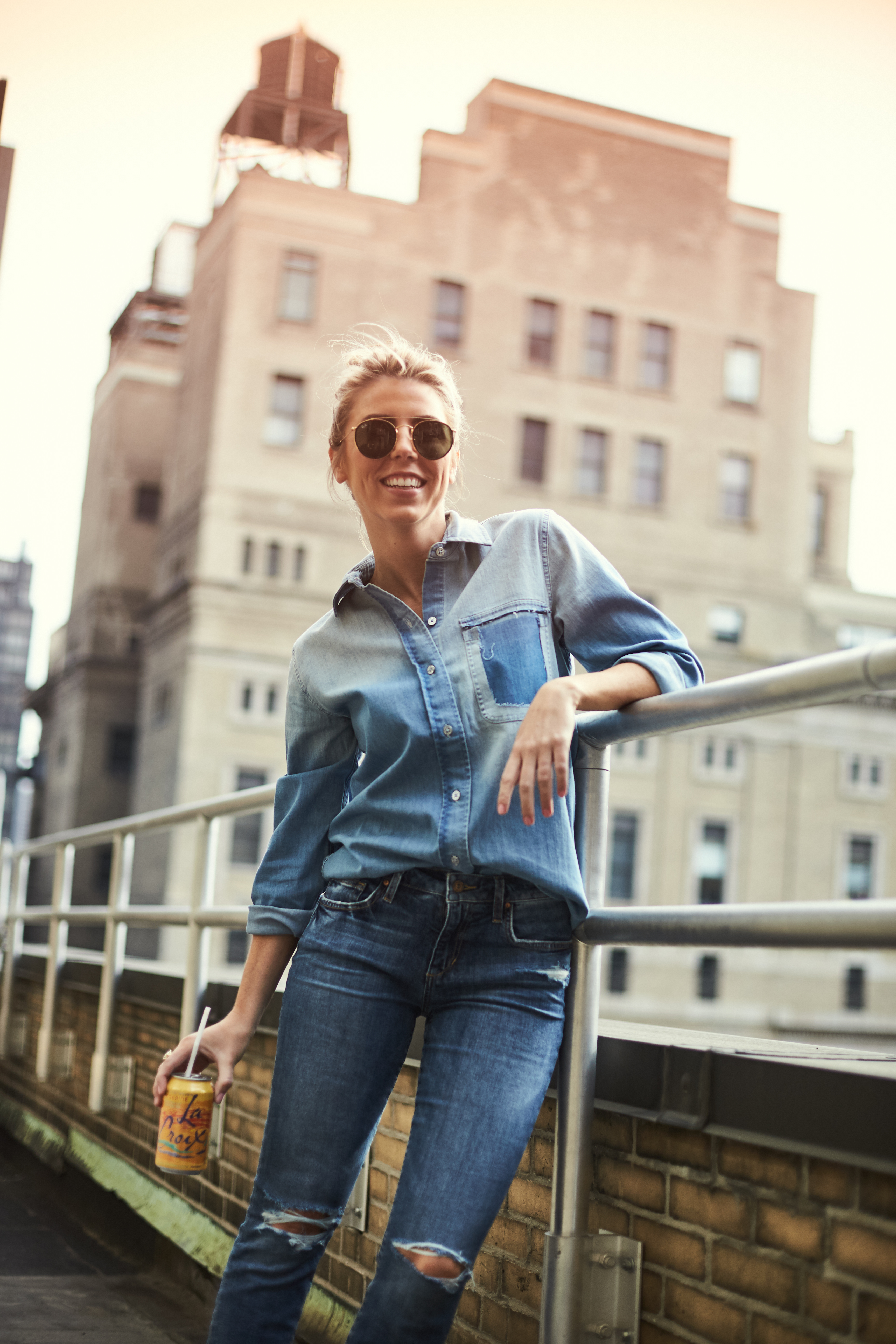 RN: What makes a pair of denim work-appropriate?
J: I wear denim to work every day. Dark, sleek skinnies are my go to for a cleaner, more polished look. Pair them with a trench coat, a classic handbag, and a statement heel – you're ready to go.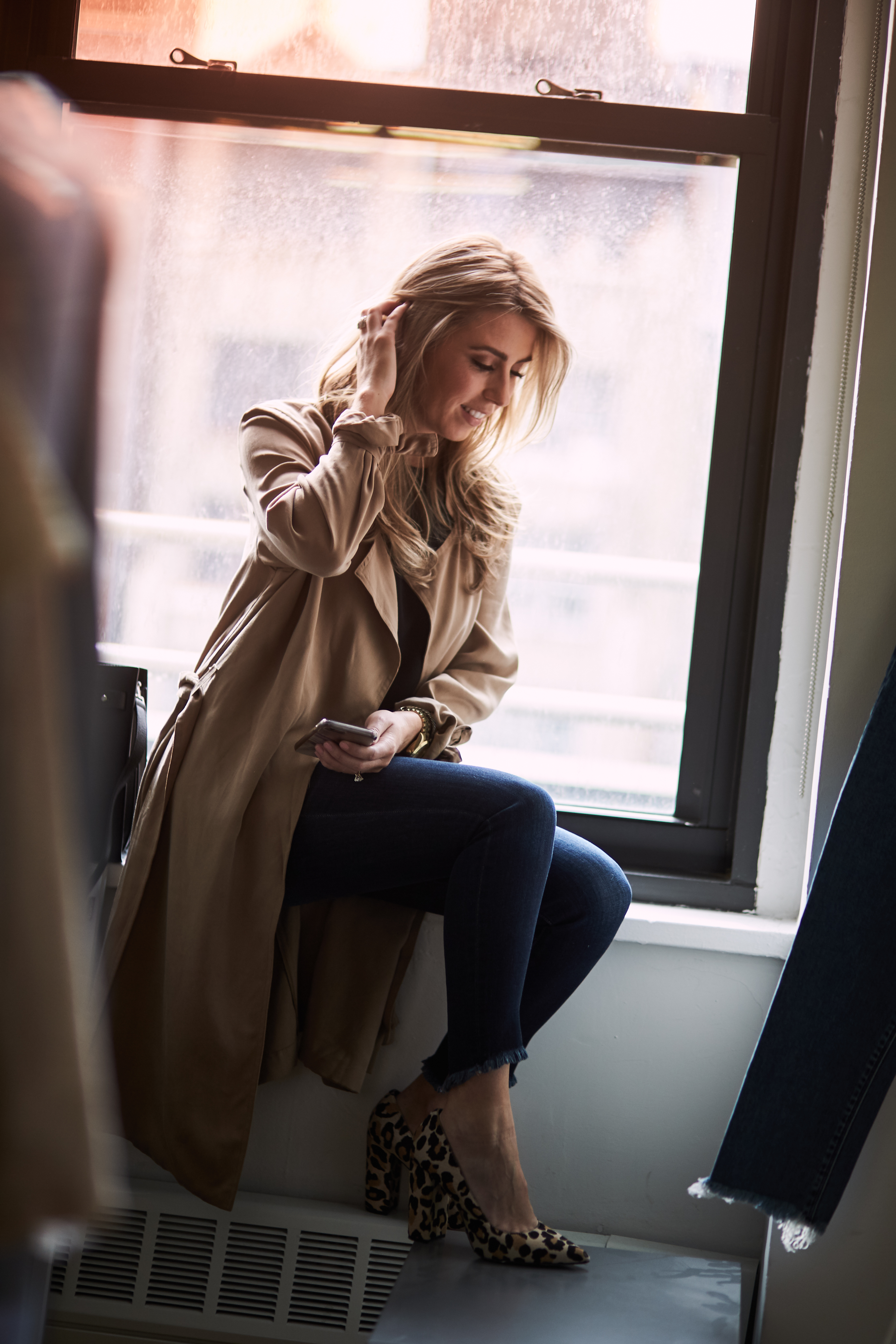 RN: What denim trend are you loving at the moment?
J: High-waisted straight legs, because anything retro is so right now. My favorite thing to do is pair them with sneakers and a graphic sweatshirt for an 80s-inspired outfit.
By Claudia Williams, Staff Writer