Credit: Daniel Zuchnik/Getty Images
#OOTD: Thania Peck Pays Tribute to Bill Cunningham in a Blue Jacket
Thania Peck pays tribute to Bill Cunningham in the most stylish way possible. She paired her Bill-inspired blue jacket with distressed skinnies, Dior flats, and a Prada crossbody bag for a comfortable look that works for both day and night.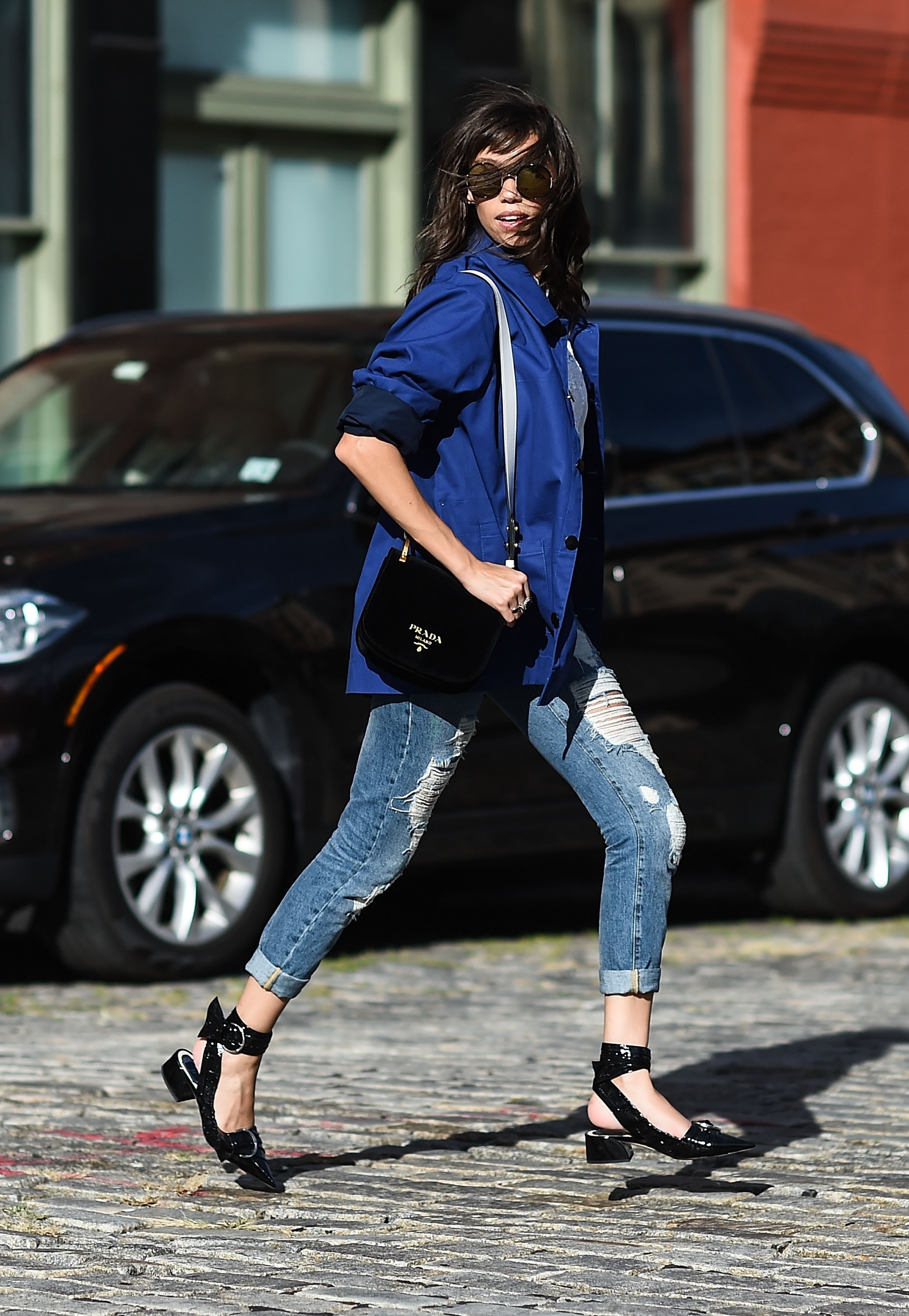 Credit: Daniel Zuchnik/Getty Images
See all of our #OOTD posts here.
Most Read
New & Now