Our New Year's resolution for 2018: to actually stick to our resolutions (what a concept, right?). To make the whole "eating healthy and staying in shape" thing come a little easier, major inspo is required. So we sat down with four influencers to get some insight on getting fit. From go-to workout styles to must-have pantry goods, their quick tips are ones you'll want to write down – and maybe reread when you're dying to sneak a brownie after dinner.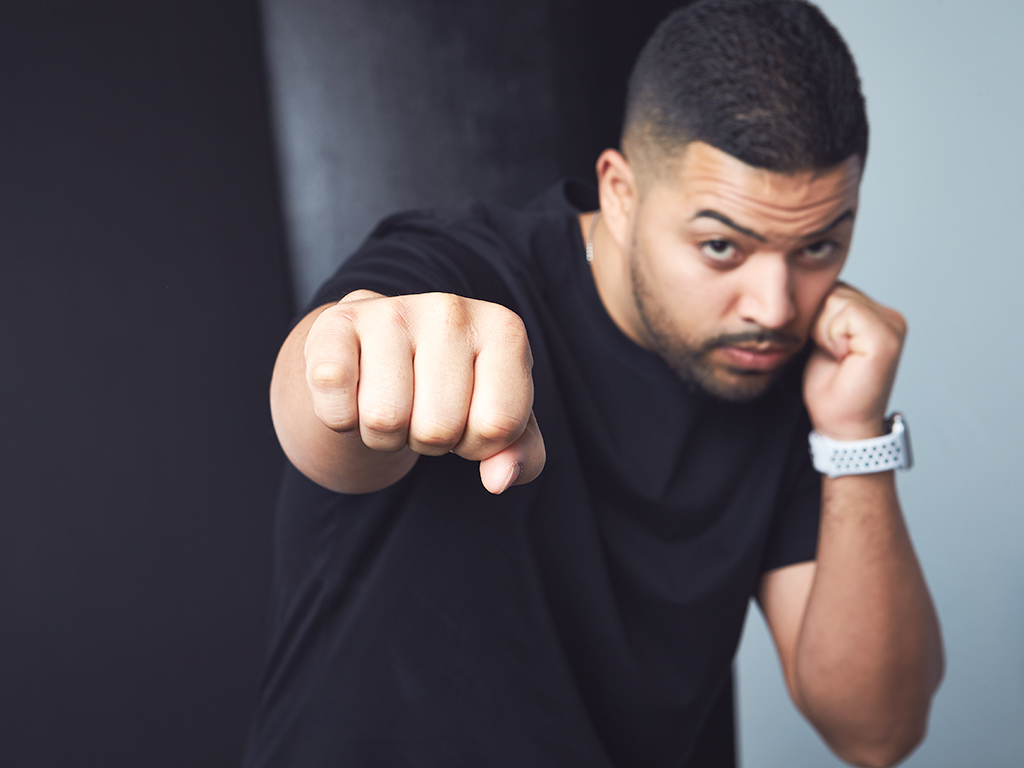 Chris DaVeiga
Claim to Fitness Fame: Head Boxing Trainer at Everybody Fights
Rue Now: What is your gym outfit of choice?
Chris DaVeiga: Black dri-fit shirt, black compressions under black shorts, and a black hat… all-black everything.
RN: You're crunched for time. What's your go-to workout?
CDV: My go-to circuit when I only have 30 minutes is squats, chest presses, and a single arm row. Five sets, eight to ten reps.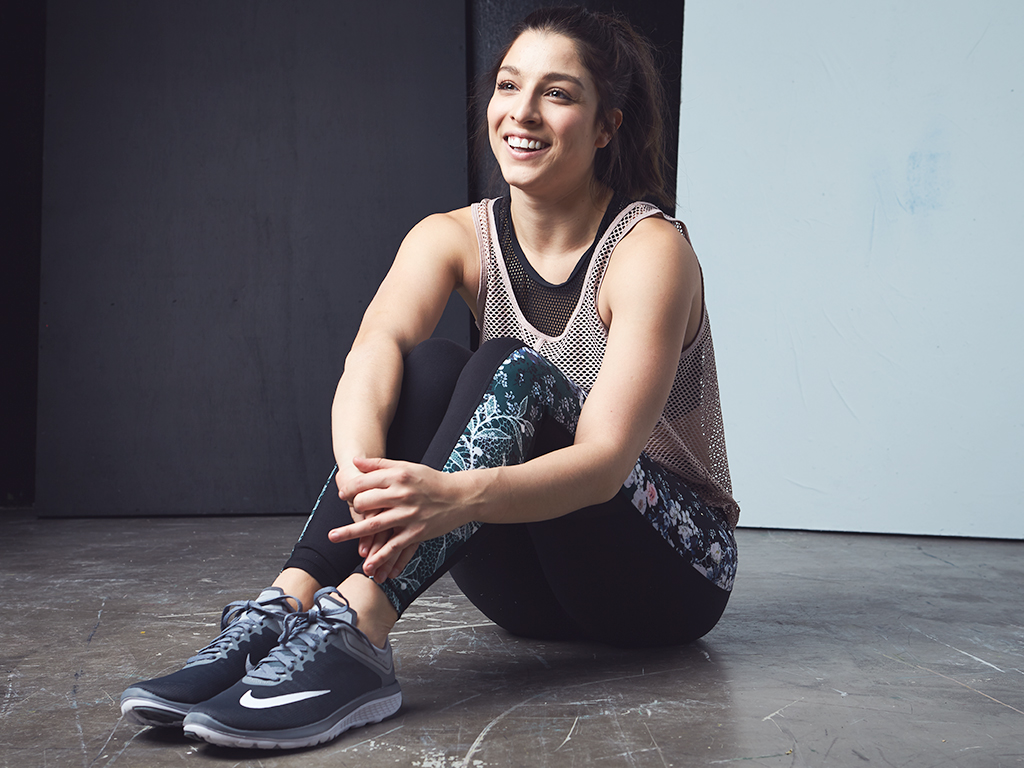 Lisa Cardone
Claim to Fitness Fame: Uber-popular cycling instructor at Ride North End
Rue Now: What's a quick and easy workout you love?
Lisa Cardone: Running. You don't need equipment, you don't need to go to the gym, and you don't need to put in a full 45 minutes. Just know that you are doing something great for your body. All you need is to slap on your running shoes and step outside your front door, whatever the time you have.
RN: Give us some insight on your usual fitness gear.
LC: My workout outfit of choice, hands down, has to be high-waisted black leggings with mesh and a crop top or muscle tank.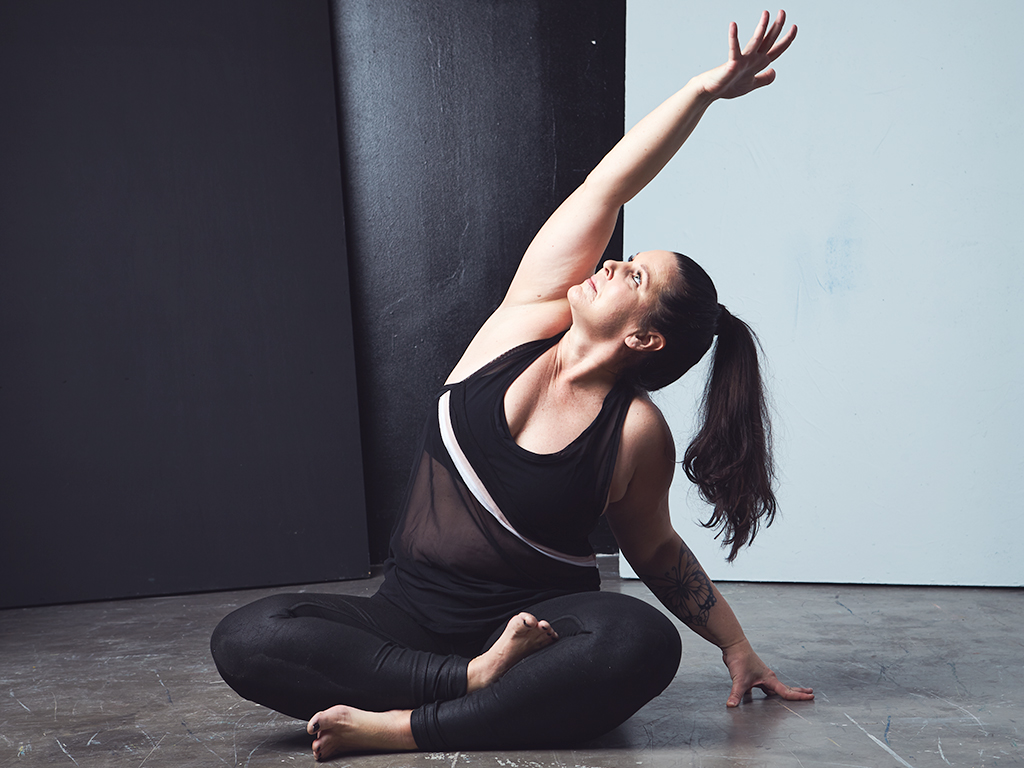 Jenna Hill
Claim to Fitness Fame: Instructor and founder of Jenna Hill Yoga
Rue Now: Do you have a tried-and-true yoga routine?
Jenna Hill: I start with Child's Pose, Spinal Twist, Downward Dog, and three to five rounds of Sun Salutation A. Then, three to five rounds of Sun Salutation B, Pigeon Pose, a Backbend, Bridge, or Wheel, then Savasana (my favorite). It takes about 15 to 30 minutes, depending on how much I do.
RN: There seems to be a color scheme most instructors stick to. You included?
JH: All-black everything! Yoga pants, a tank, a sweater, and my UGGs. My workout outfit is also my daily outfit. Talk about a perk of the job.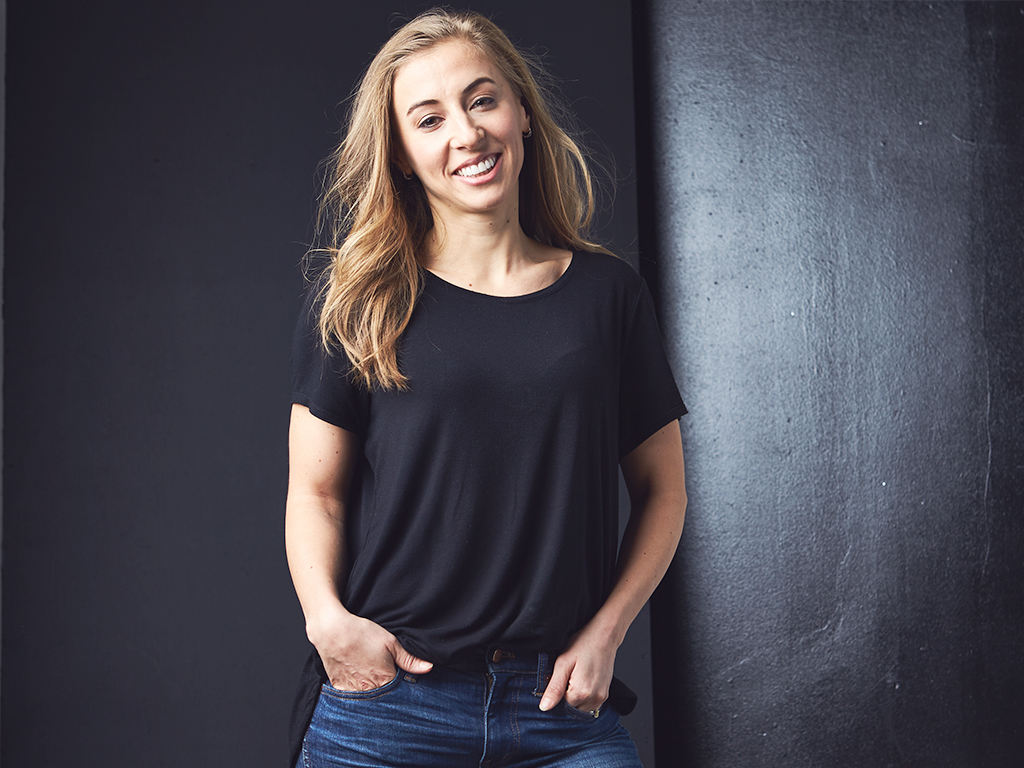 Grace Brinton
Claim to Health Fame: Personal chef and owner of Tru Provisions
Rue Now: What are the ten ingredients everyone should have in their pantry?
Grace Brinton: Coconut milk, sunbutter, coconut flour, dried apricots or other dried fruit, maca, cacao powder, collagen peptides, ghee, extra virgin olive oil, and balsamic vinegar.
RN: Quick – you have 30 minutes to cook a healthy meal. What do you make?
GB: Wild salmon roasted with curry spices and coconut butter, served with sauteed sweet potato noodles and baby spinach. A piece of salmon cooks pretty quickly, and the veggies saute up in five minutes!
By Claudia Williams, Staff Writer