Gentlemen, we'll get right to the point: A solid wardrobe doesn't need to consist of racks and racks of designer suits – a few key pieces are all you need to look put-together. Not sure where to start? Consider these ten must-haves the building blocks of style.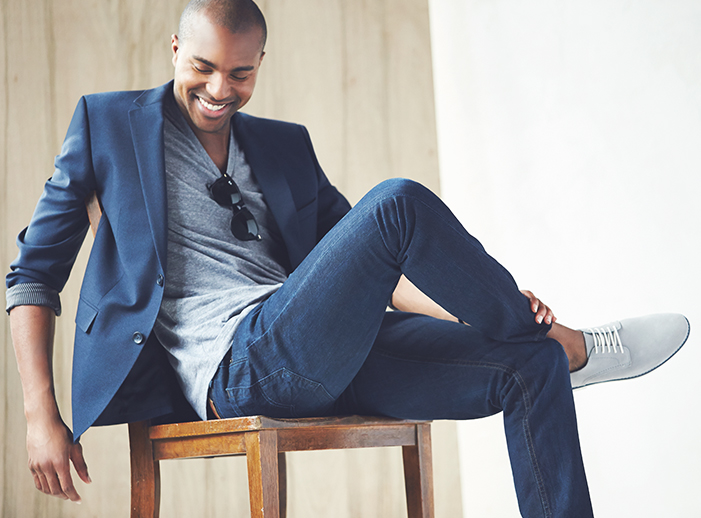 1. Navy Sportcoat
Hands down, this is the most versatile item in your closet. Dress it up with trousers and a crisp shirt, or go casual with jeans and a tee. (There's a reason it's a classic.)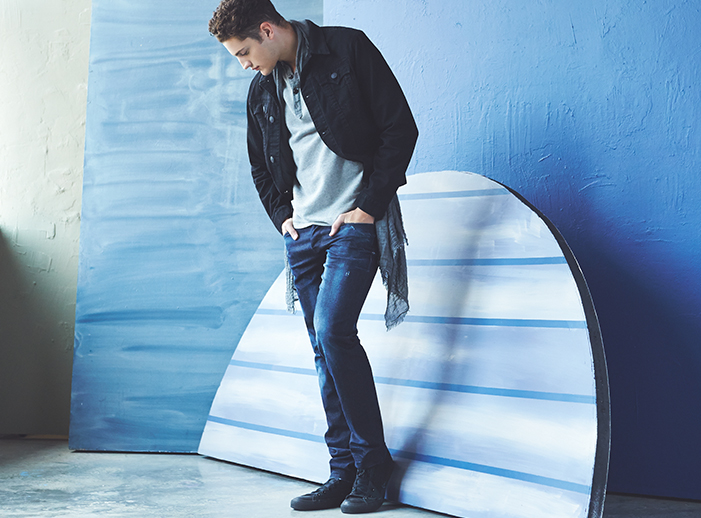 2. Dark Denim
A timeless pair of jeans (especially in a slightly more formal dark wash) will take you almost anywhere. Hint: This is where that sportcoat comes in handy.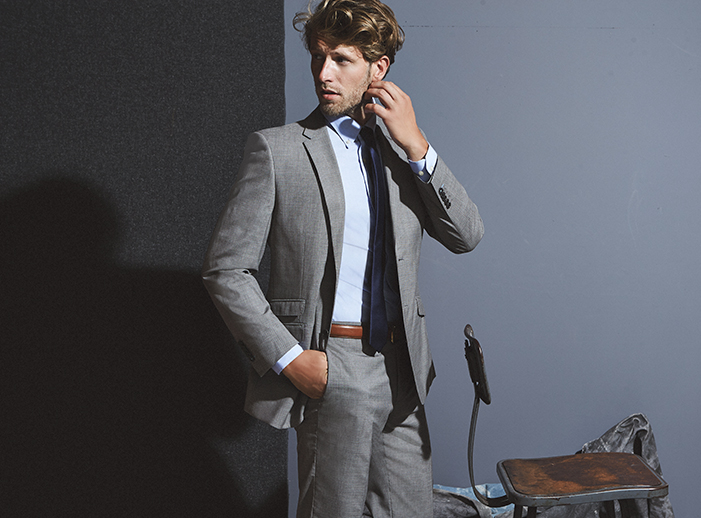 3. Suit
Black and navy are all well and good, but why not give grey a try? The lighter hue feels fresh and modern, especially in a more slim-fit cut.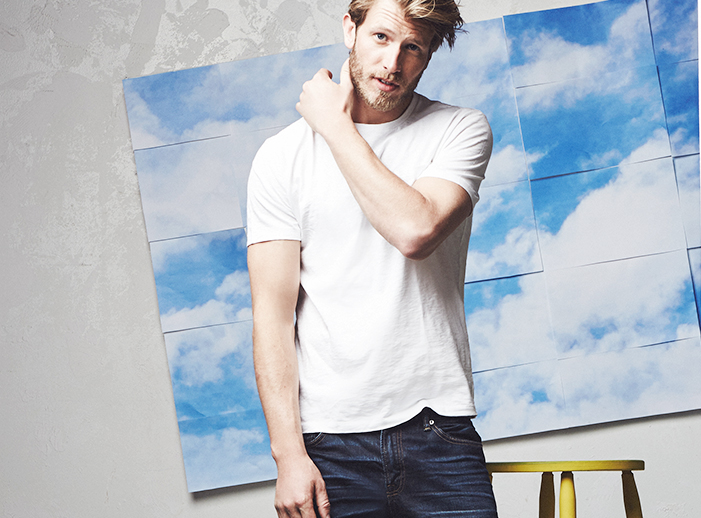 4. T-Shirt
A clean, simple tee (not the grubby one you've had since college) is your wardrobe's MVP – that is, if it fits properly. Aim for the hem to hit just at your belt line.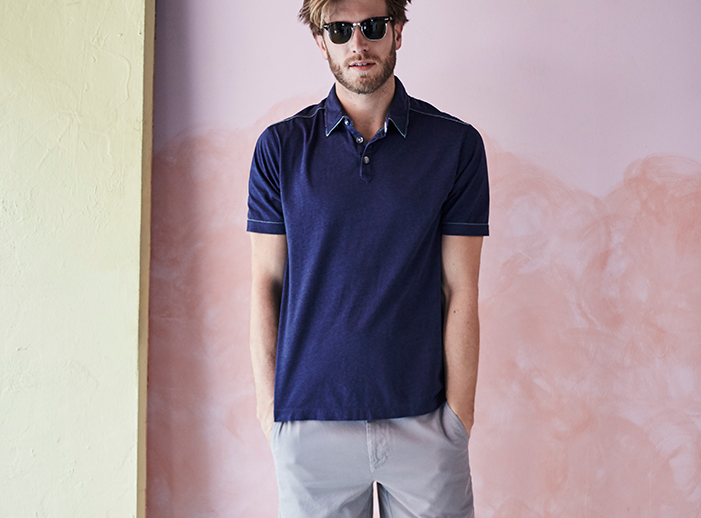 5. Polo Shirt
The preppy staple is a must, regardless of whether or not you summer in Nantucket. Wear it in place of a tee to smarten up any weekend look.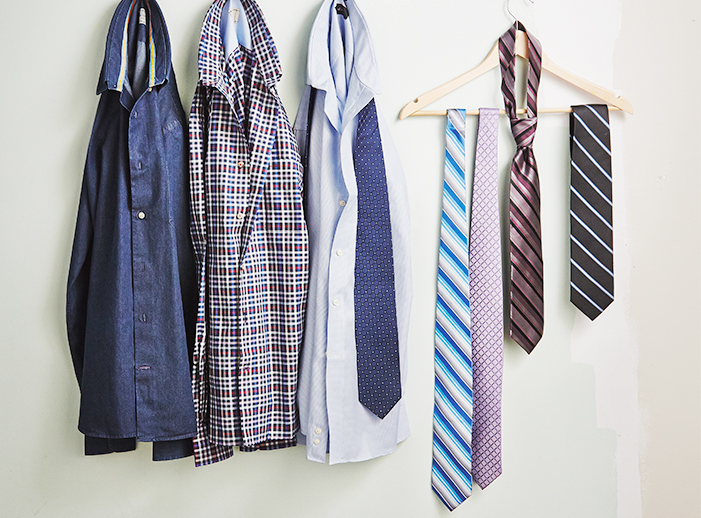 6. Power Tie
A bold accessory can make or break a suit. A good rule of thumb? The busier the pattern, the fewer colors it should incorporate.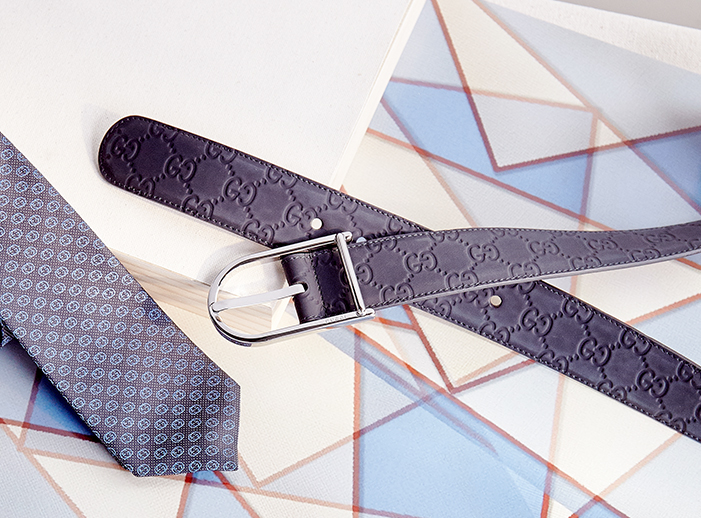 7. Reversible Belt
Busy guys can't go wrong with a two-in-one belt. Just choose one with neutral sides (think: black and tan) to ensure it goes with everything.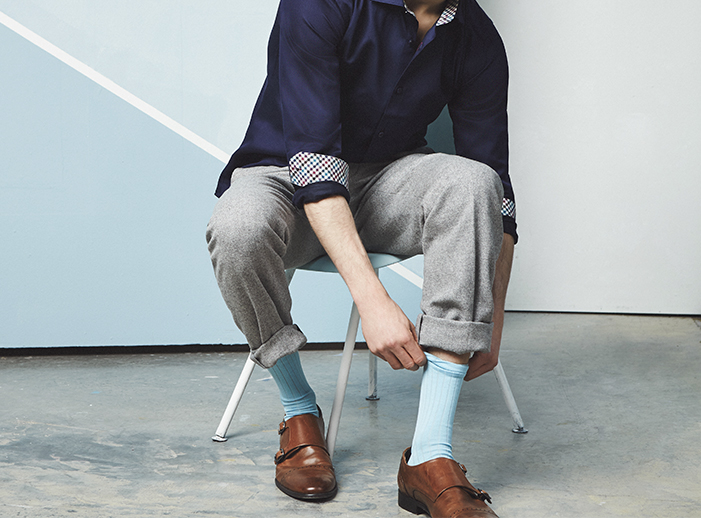 8. Fun Socks
The Brits have been adding personality with novelty socks for decades; now it's your turn. A pop of color or a peek of an out-there print makes much more of an impact than basic black.
9. Driving Shoes
There are certain situations when athletic sneakers just don't cut it. Which is why timeless loafers in a durable suede will take you far in life.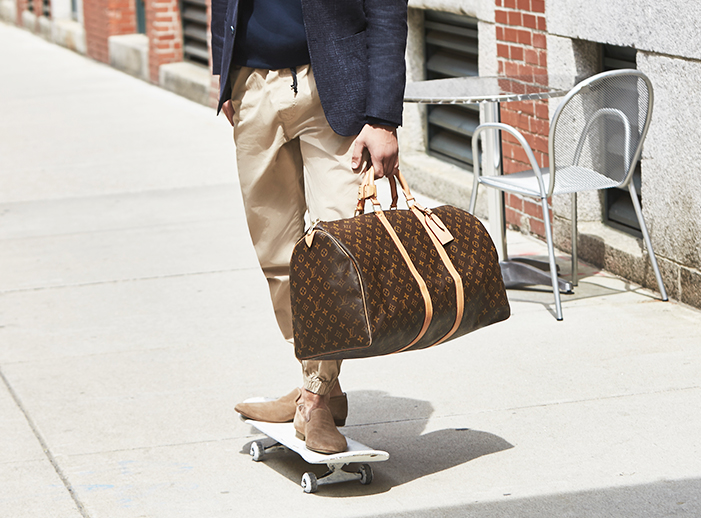 10. Leather Duffle
Yes, you could use that nylon drawstring… or you could stash gym gear in a sophisticated overnight bag. You'll look like a true adult, and no one will know it actually contains sweaty workout clothes. Win-win.
By Sophie Dodd, Staff Writer