To continue our celebration of Women's History Month, we're spotlighting our third leading lady in the fashion industry – Donatella Versace.
From designing iconic looks like J. Lo's jaw-dropping, green Grammys dress to serving as the vice president and creative director of a major fashion house, Donatella is one talented boss lady. Looking to steal her signature Italian style? Keep reading to find out how you can get it for yourself.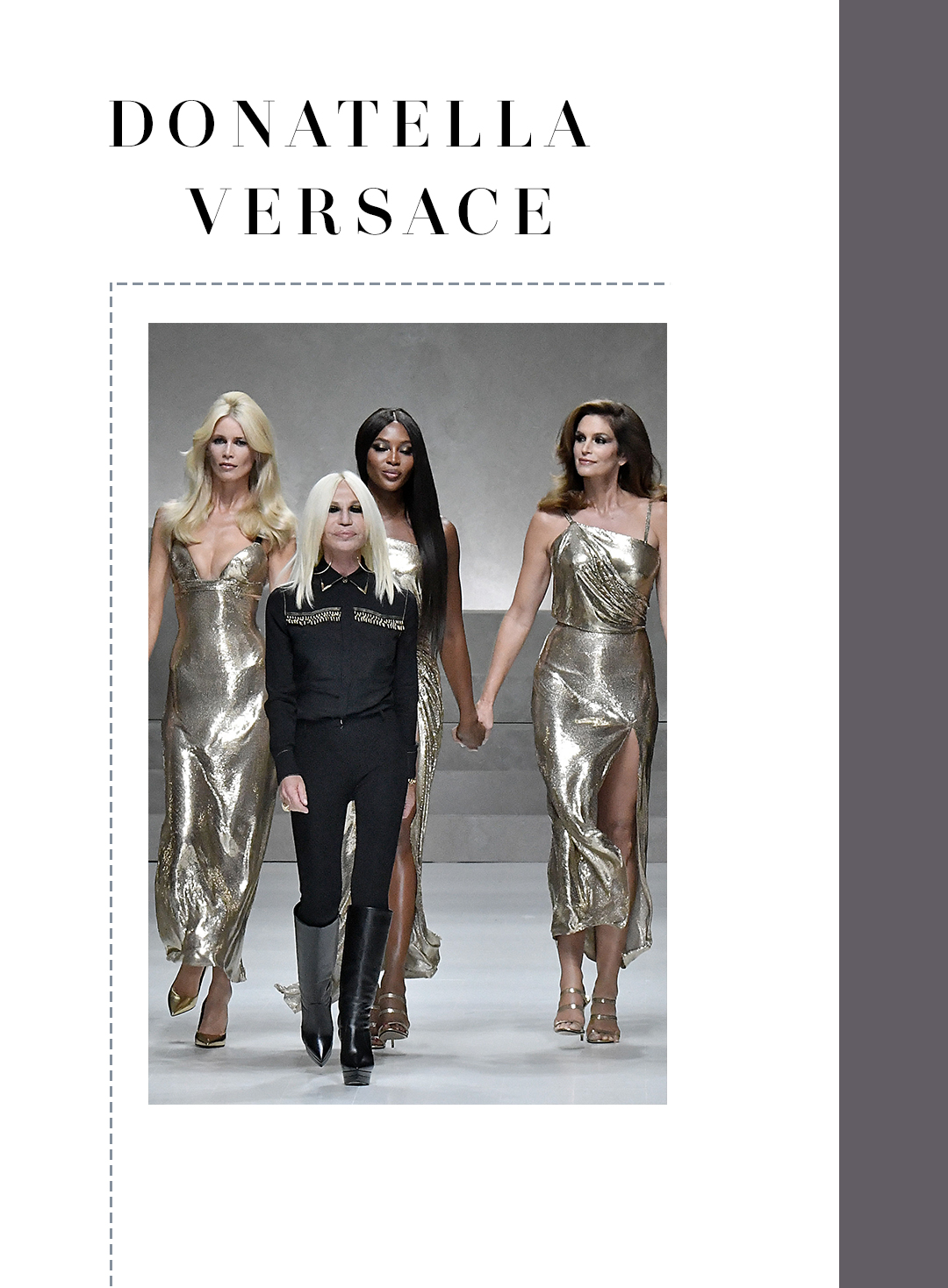 Credit: Getty Images
Donatella's number one rule in fashion: Always reach for black and gold – the Versace signature. Lamé fabrics and flashy embellishments (like delicate beading on a classic black blouse) embody the quintessential Donatella aesthetic. And don't forget that smooth blowout and smokey eye to top off your edgy-meets-glam look.
By Paige McKnight, Staff Writer