Fashionista

| Alyssa Vingan Klein
I'll spare you the spiel about how Instagram is the industry's primary focus when it comes to influencer marketing, but you've likely noticed how many of the platform's top style stars have really kicked it into high gear with their outfit posts this summer. Thanks to far-flung press trips, retailer-hosted activations in the Hamptons and beyond, beach days aplenty, and generally more freedom to wear colorful pieces that aren't hidden under a coat, Instagram's style stars make for the ultimate warm-weather wardrobe inspiration.
However, it seems as if our favorite influencers had very similar shopping lists this season (or, let's be real, they were all gifted the same pieces), as we've noticed that, more so than usual, their popular "outfit of the day" posts are beginning to look increasingly identical. Whether it's a ruffled dress by blogger-founded brand Réalisation Par, some 90s-inspired plastic oval sunglasses, a Cult Gaia basket clutch, or a sunny one-piece in a particular floral shade of yellow, we've figured out the formula to achieving an Instagram-worthy ensemble this season. Read on to see (and shop) the 19 key pieces that are making social media waves this summer. You can thank us when your uptick in "likes" begins to kick in.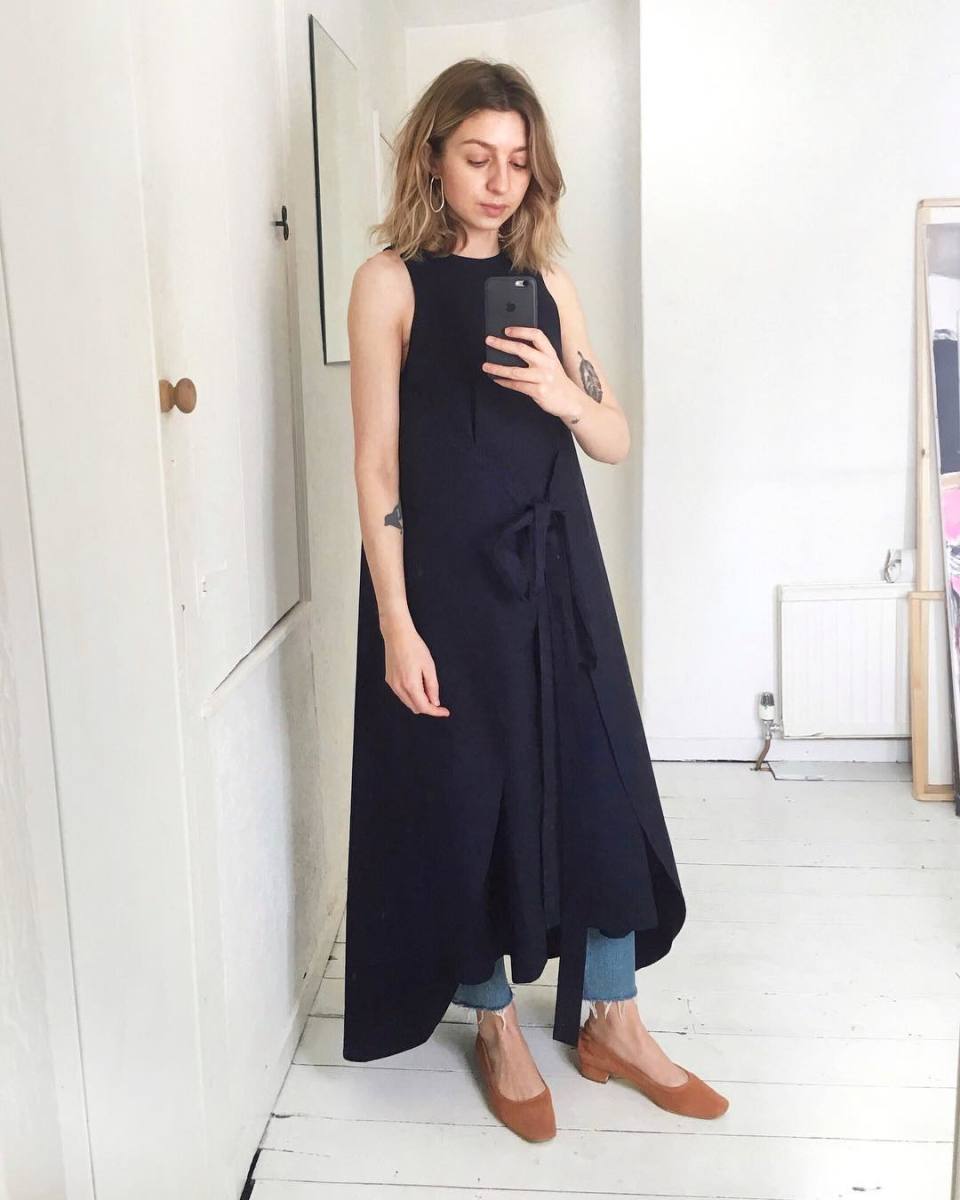 Credit: @brittanybathgate/Instagram
Block Heels
When they're not wearing beach-ready flat leather sandals, Instagram's style stars are gravitating to easy block heels, which provide both comfort and that all-important cool factor.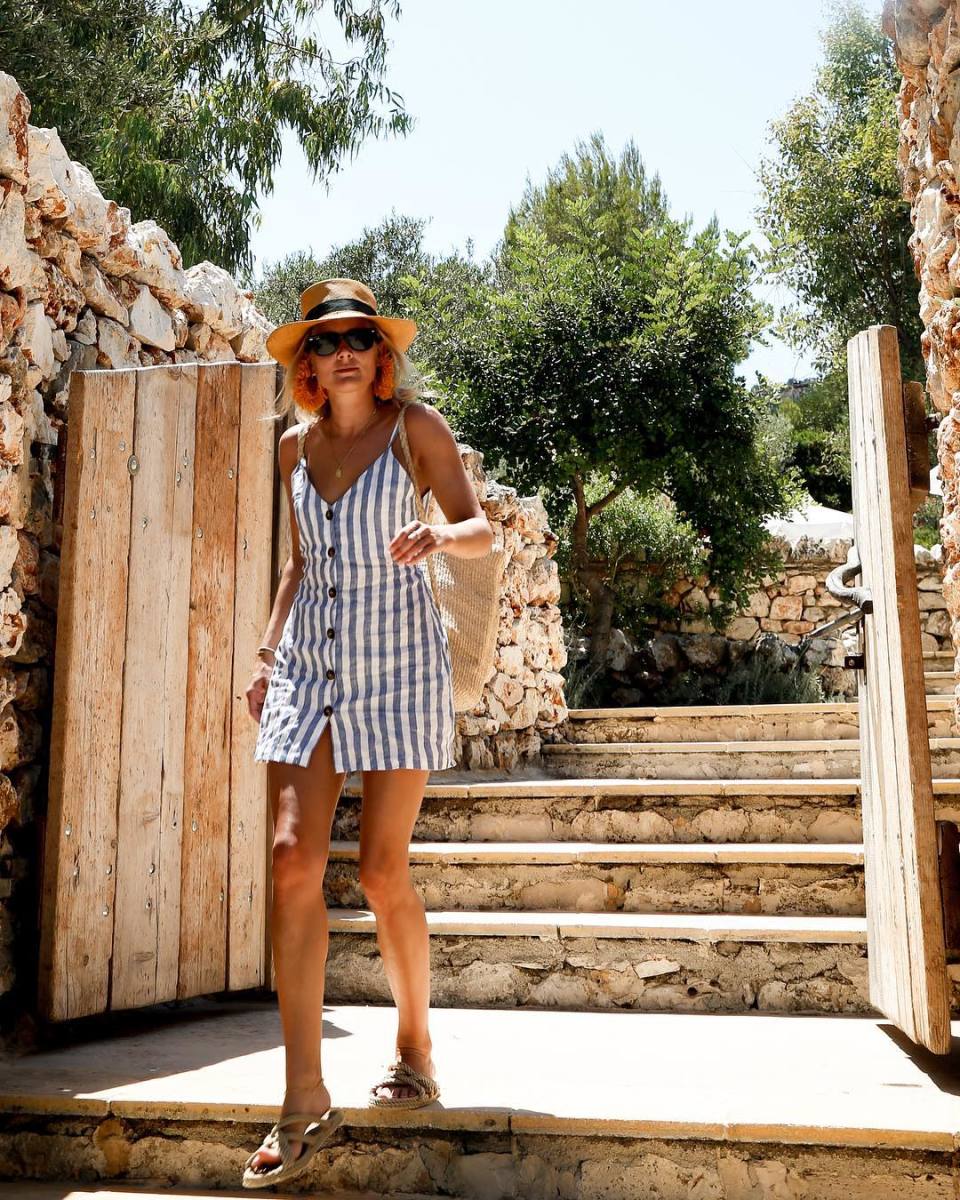 Credit: @lucywilliams02/Instagram
Blue-and-White-Striped Everything
There's nothing more classic than blue-and-white-striped pieces in the summer, and thanks to brands on both ends of the pricing spectrum – from Reformation to Johanna Ortiz – we have countless options to choose from. Whether you're in the market for a simple dress or a statement top, you won't have to hunt too hard.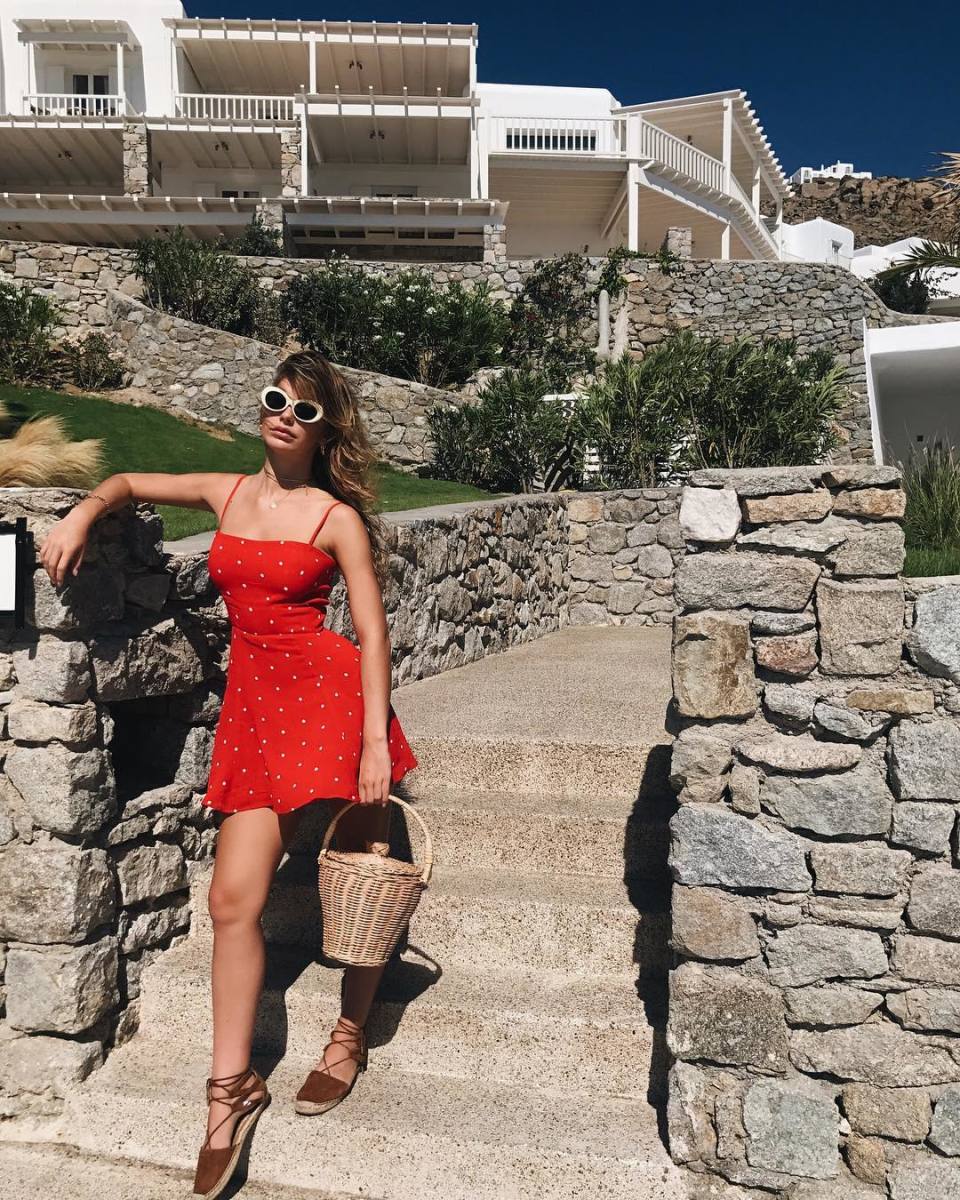 Credit:@camimorrone/Instagram
Classic Polka Dots
Much like stripes, polka dots are timeless and cutesy – unless you opt for a sexy minidress covered in them, that is.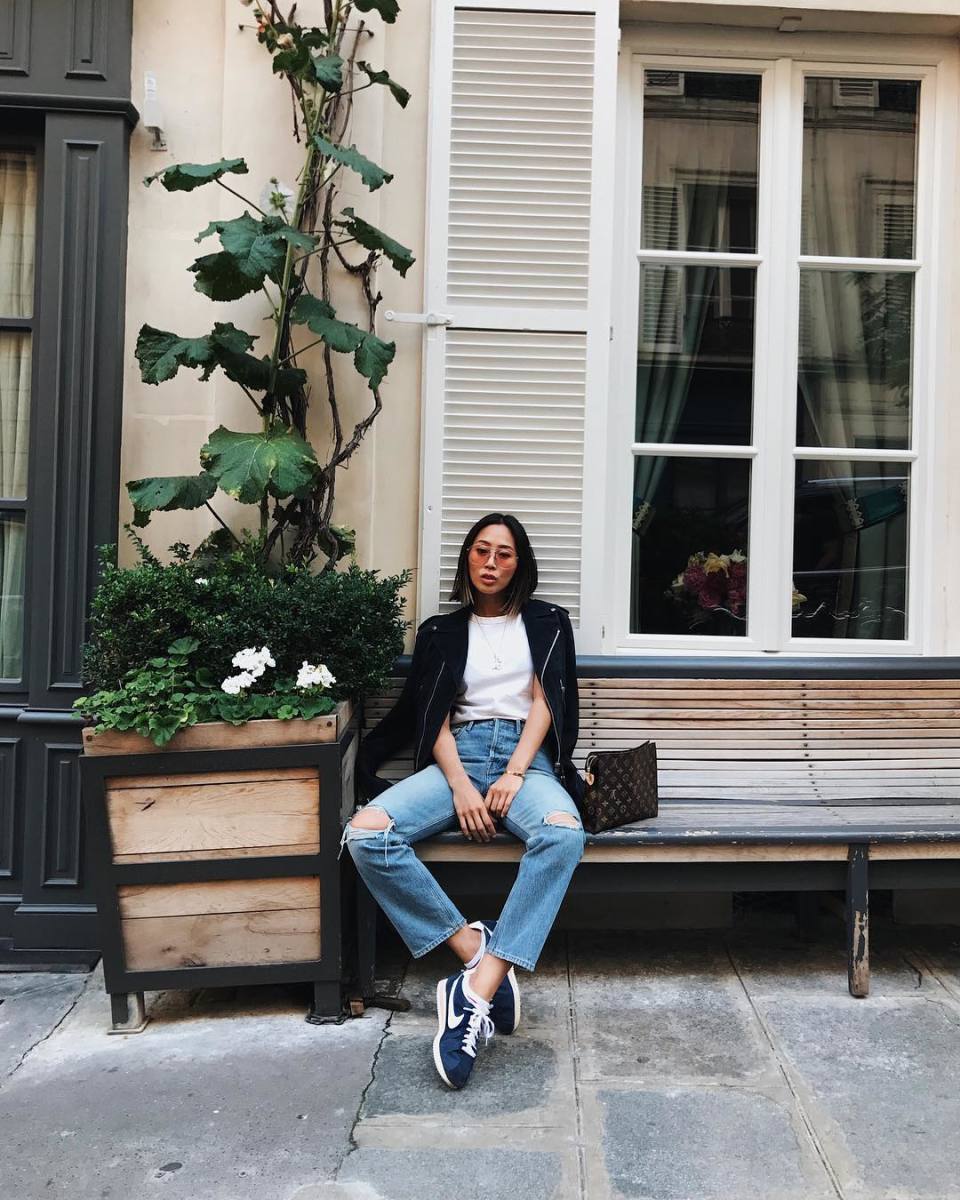 Credit: @songofstyle/Instagram
Cropped Denim
Along with a vintage-looking pair of high-waisted denim shorts, jeans that are cropped just-so are crucial for your summer wardrobe. How else do you intend on showing off your new sneakers or sandals?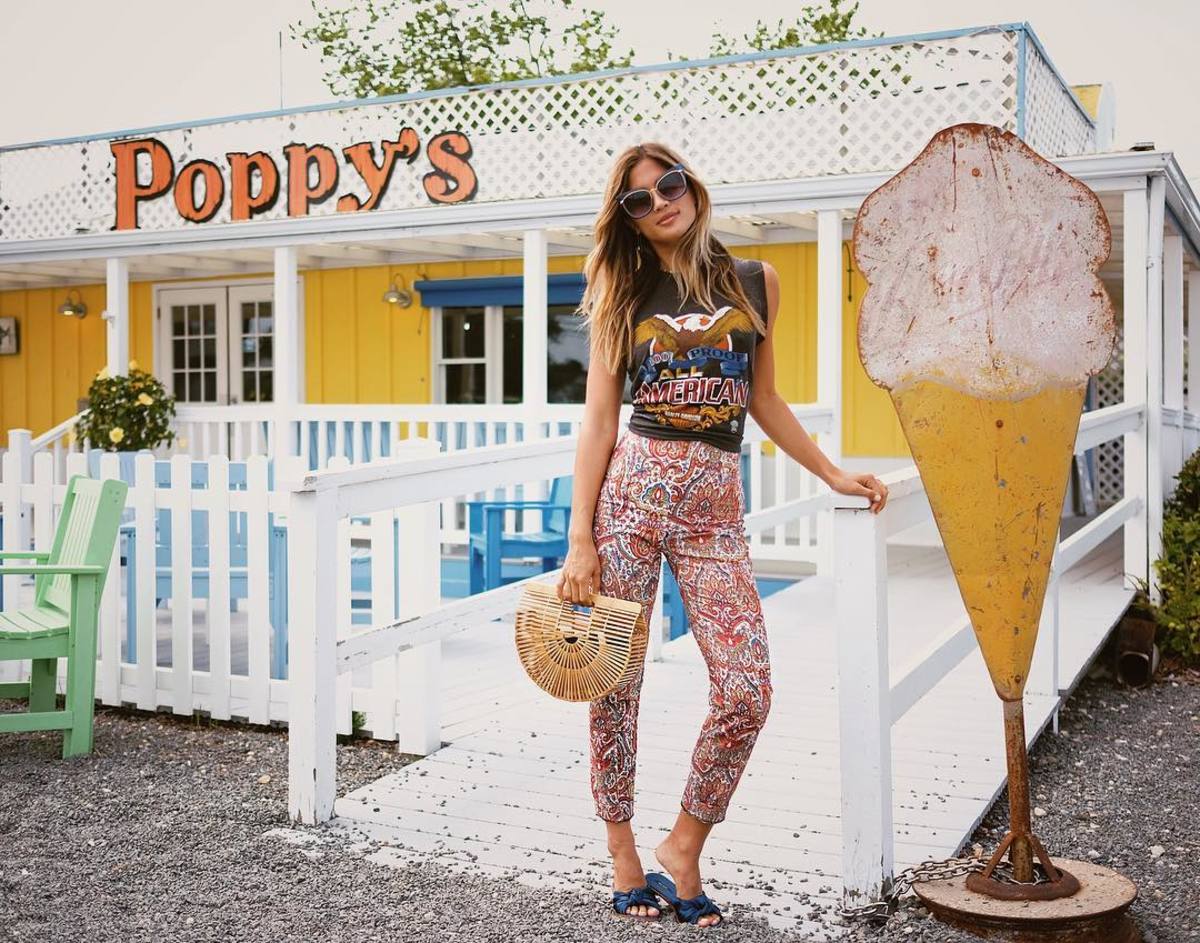 Credit: @rocky_barnes/Instagram
A Cult Gaia Handbag
This bag has spread among the fashion set like wildfire, and thanks to its unique shape and accessible price point, we're thinking it's going to stick around for a few more seasons. They're out of stock at most retailers currently, but if you're hoping to snag one, we suggest going the preorder route.
Credit: @chiaraferragni/Instagram
A Fashion-Statement T-Shirt
From Dior's ubiquitous "We Should All Be Feminist" tees to Gucci's bootleg logo pieces, there's no better Insta-bait than a fashion graphic T-shirt. Bonus points for irony!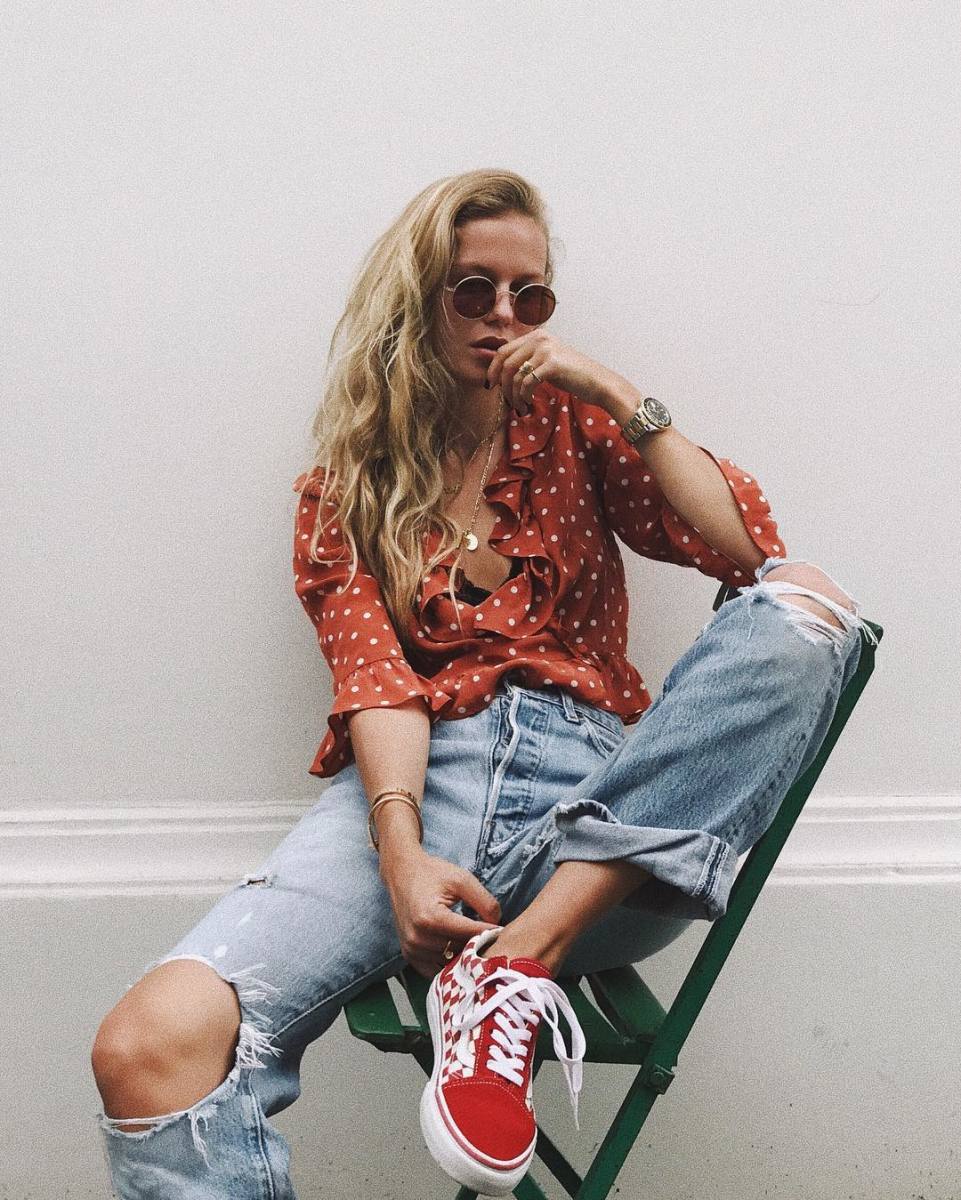 Credit: @mvb/Instagram
Fresh Sneakers
Whether you're an adidas die-hard or a Vans enthusiast or you plan to channel your inner skateboarder (and Bella Hadid) with a pair of Nike Cortez sneakers, there's no easier way to update your summer shoe collection than with some fresh kicks.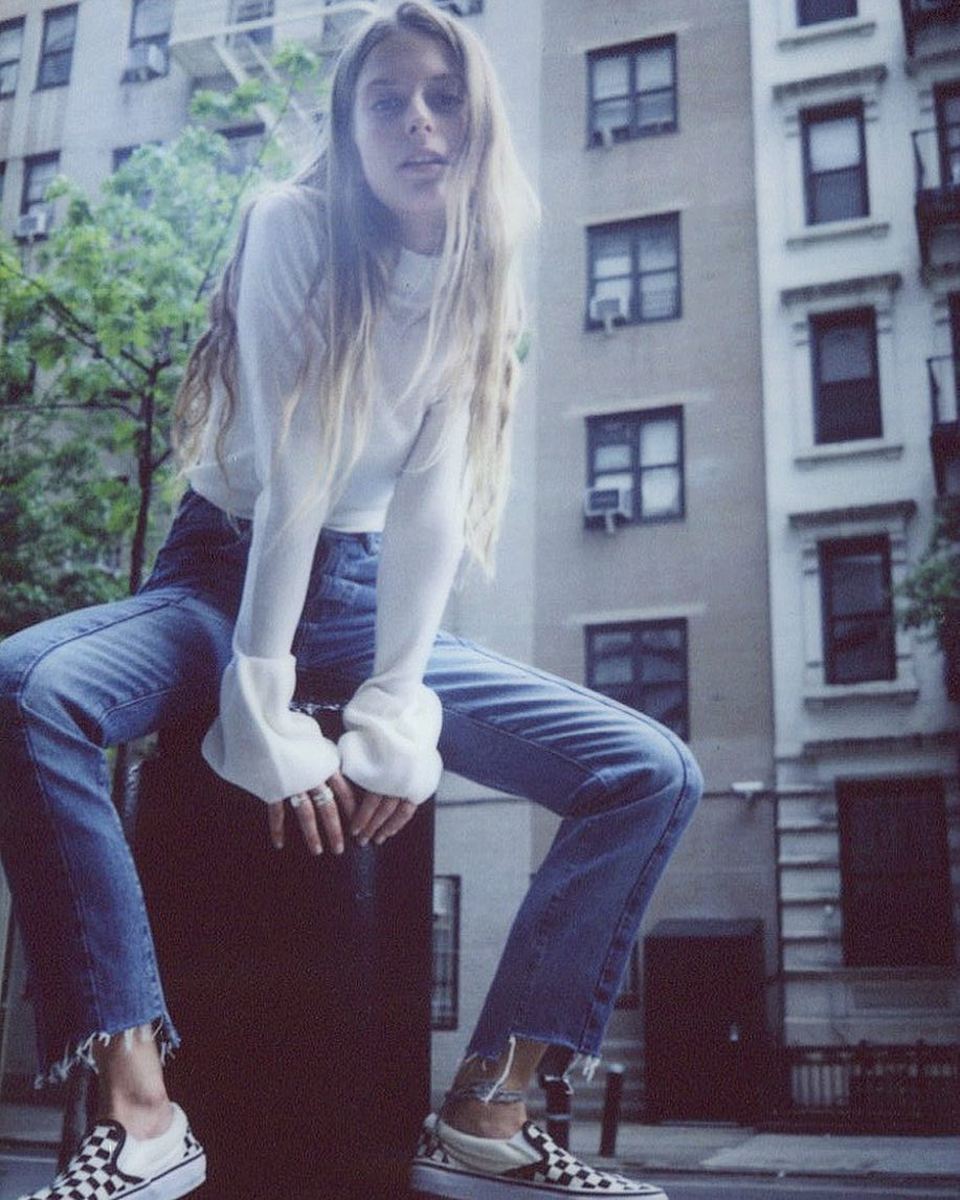 Credit: @pamelakatz/Instagram
Funky Sleeves
Statement sleeves are not going away, people. If you can't beat 'em, join 'em, right? Even if they're not your "thing," rest assured that a cool sleeve detail can elevate even the most casual summer outfit – and make for one killer 'fit pic.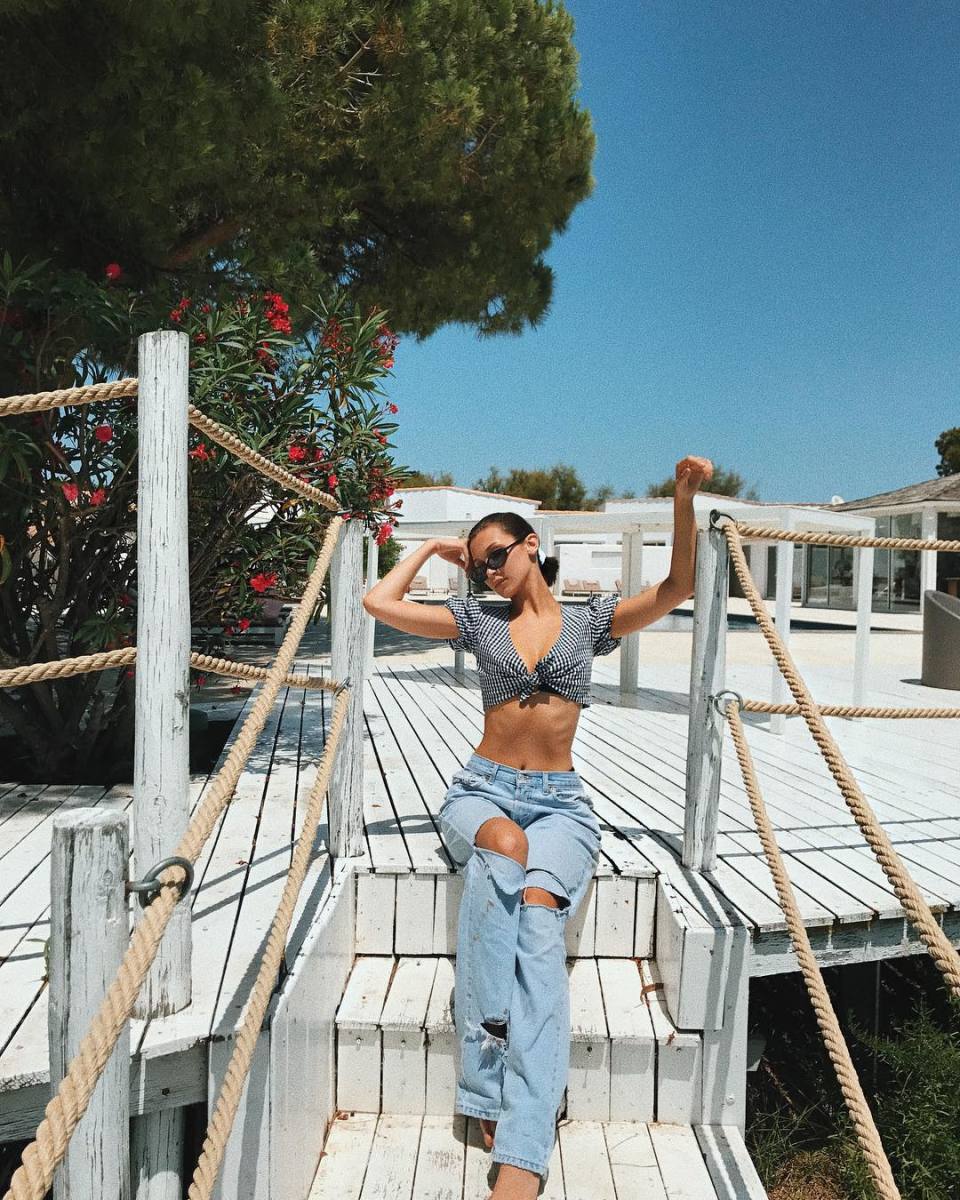 Credit: @bellahadid/Instagram
Girly Gingham
What's more feminine and sweet than a gingham piece? Nothing, that's what. The graphic pattern also lends itself well to eye-catching photography, if you're channeling your favorite Instagirls this summer.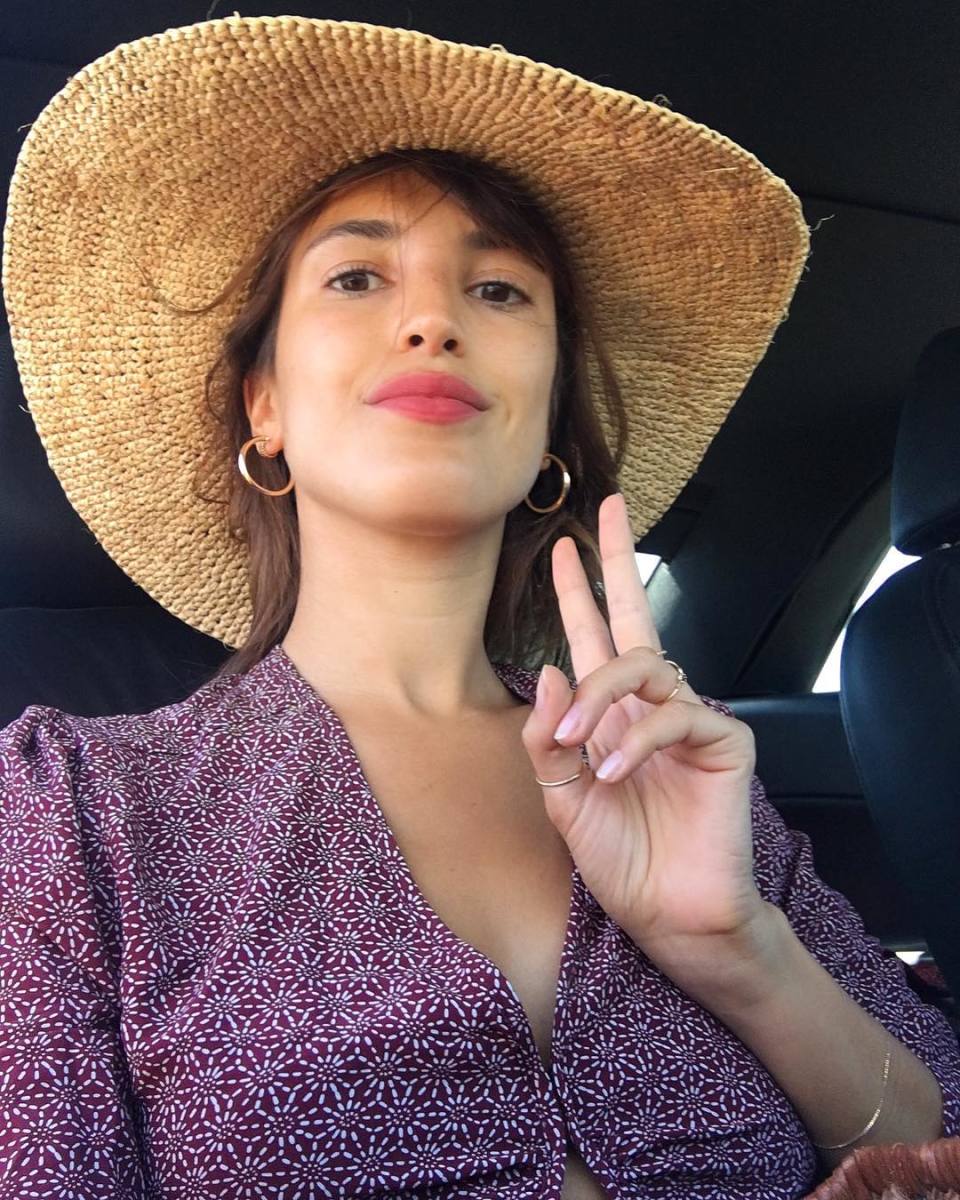 Credit: @jeannedamas/Instagram
Hoop Earrings
Gold hoops in a wide range of sizes are an easy way to accessorize without too much effort, but they still pack a sartorial punch. Plus, they're a nice change of pace from the teeny-tiny delicate ear jewelry that's been popular for several seasons now.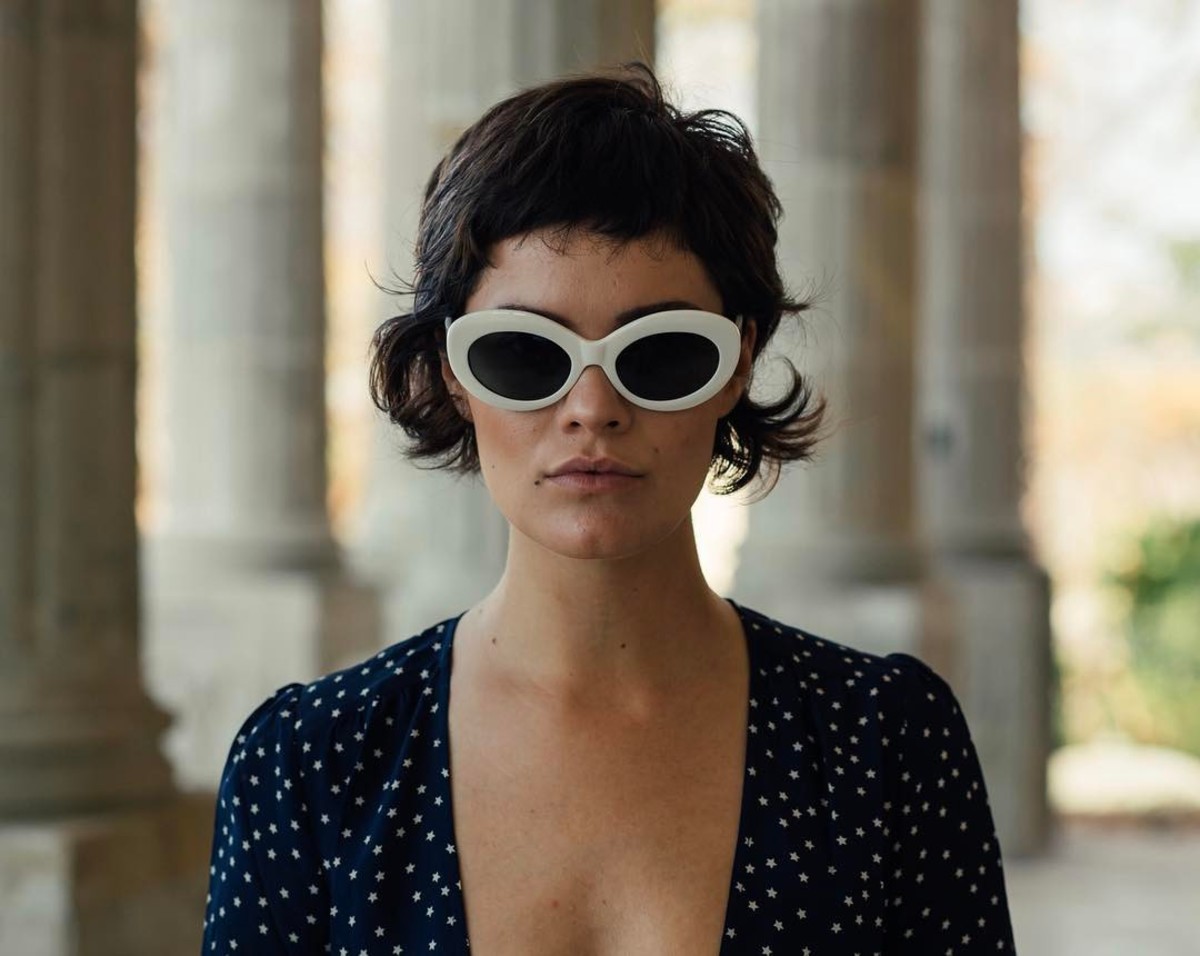 Credit: @hannahfuchser/Instagram
Kurt Cobain–Inspired Sunglasses
This one's a no-brainer. With 90s nostalgia at its peak, you're likely to run into several people a day wearing sunglasses in this style. Luckily, options at every price are a cinch to find.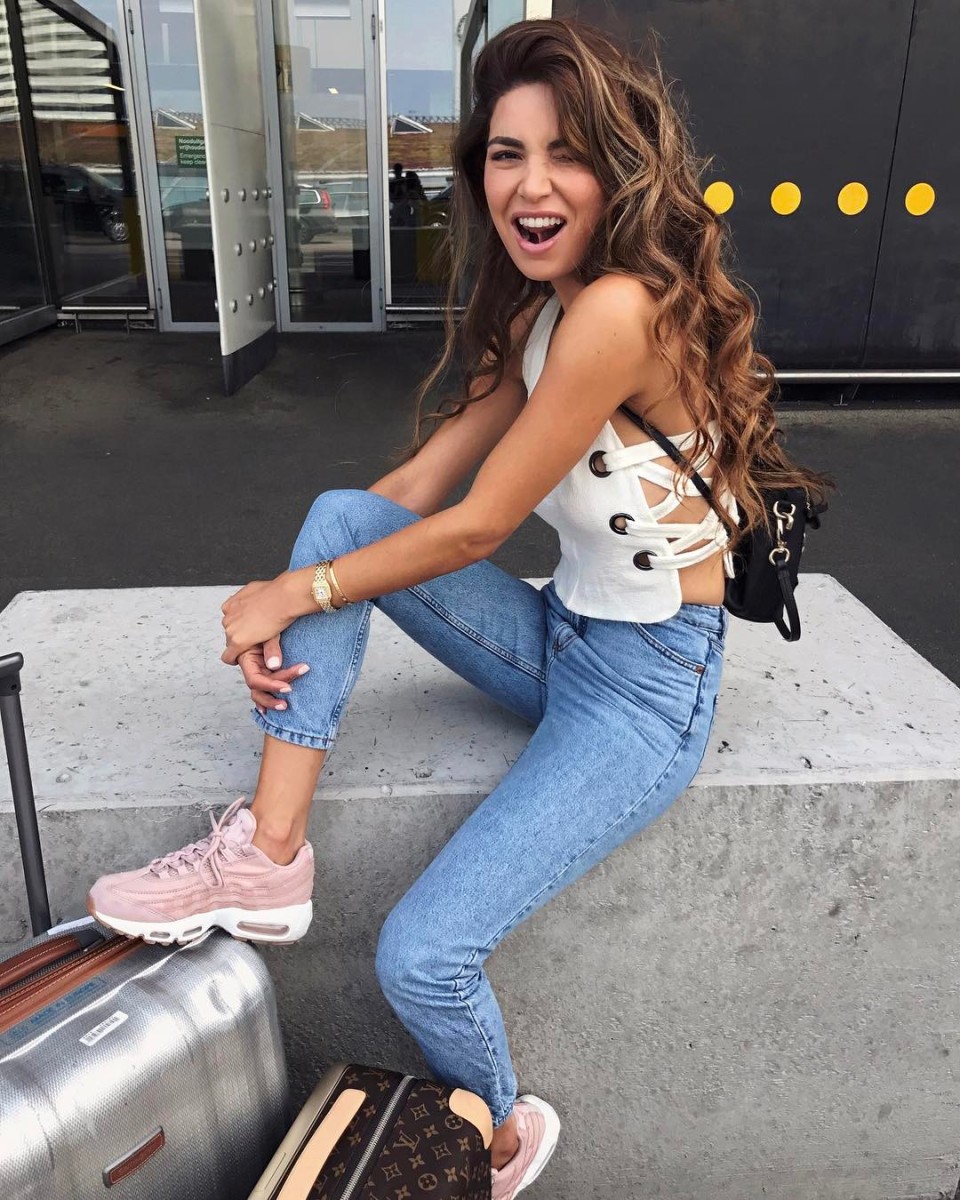 Credit: @negin_mirsalehi/Instagram
Lace-Up Details
Lace-up tops, corset dresses, denim, and swimsuits are everywhere right now. If you don't mind showing some extra skin, this is a trend you can have a lot of fun with
Credit: @camillecharrierei/Instagram
A Marigold Swimsuit
Aside from Baywatch red, the most in-demand swimwear color this summer is marigold. If you're prone to deep tans or go blonde in the warmer months, we couldn't recommend this shade more.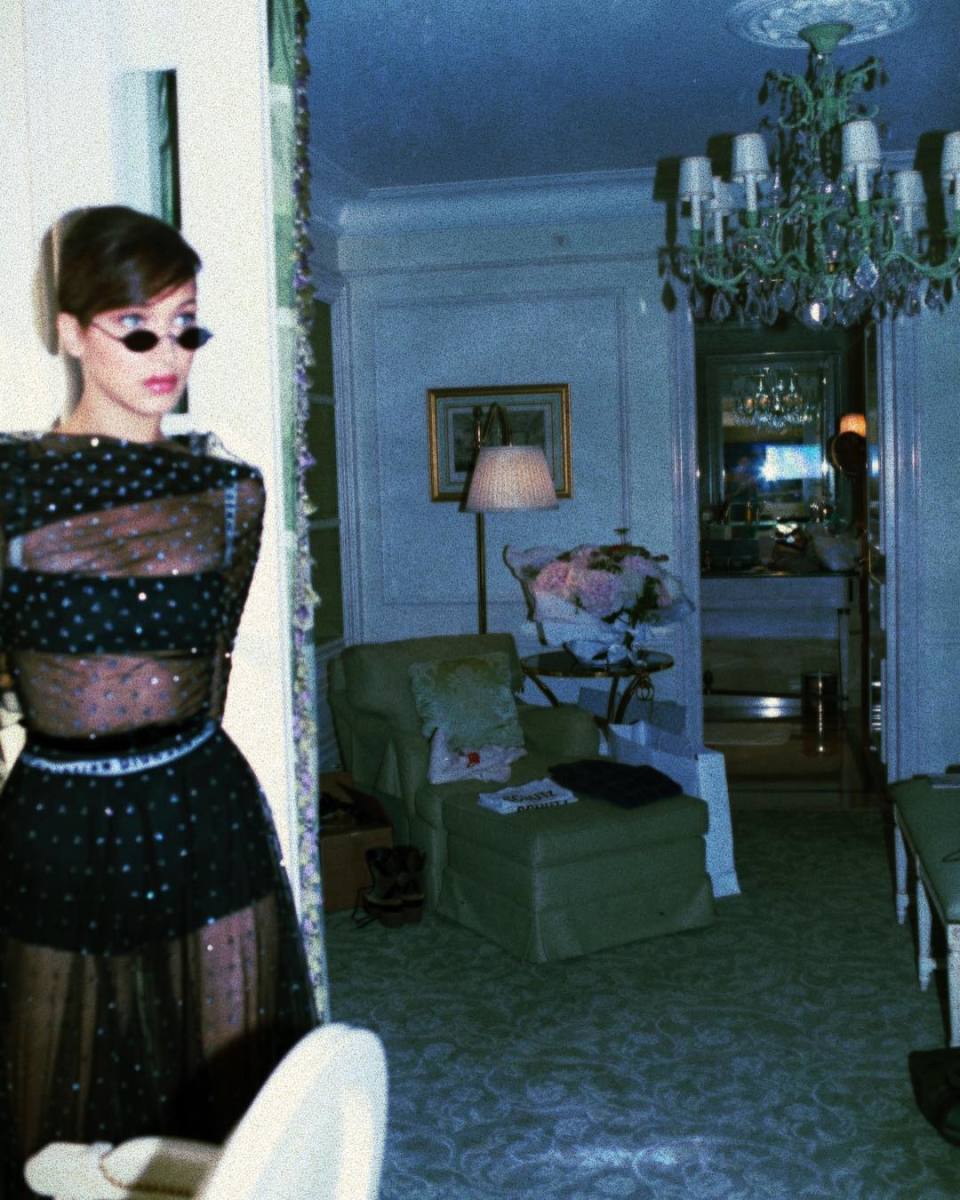 Credit: @bellahadidi/Instagram
Matrix-Era Sunglasses
Bella Hadid, Kendall Jenner, Sofia Richie, and more have made a case for super-thin sunglasses that you'd likely see in one of the Matrix movies – or in the way, way back of your father's closet. We're not sure how practical these are when it comes to sun protection (or, you know, being able to see), but Dad Fashion is still a thing, so why not have some fun with it.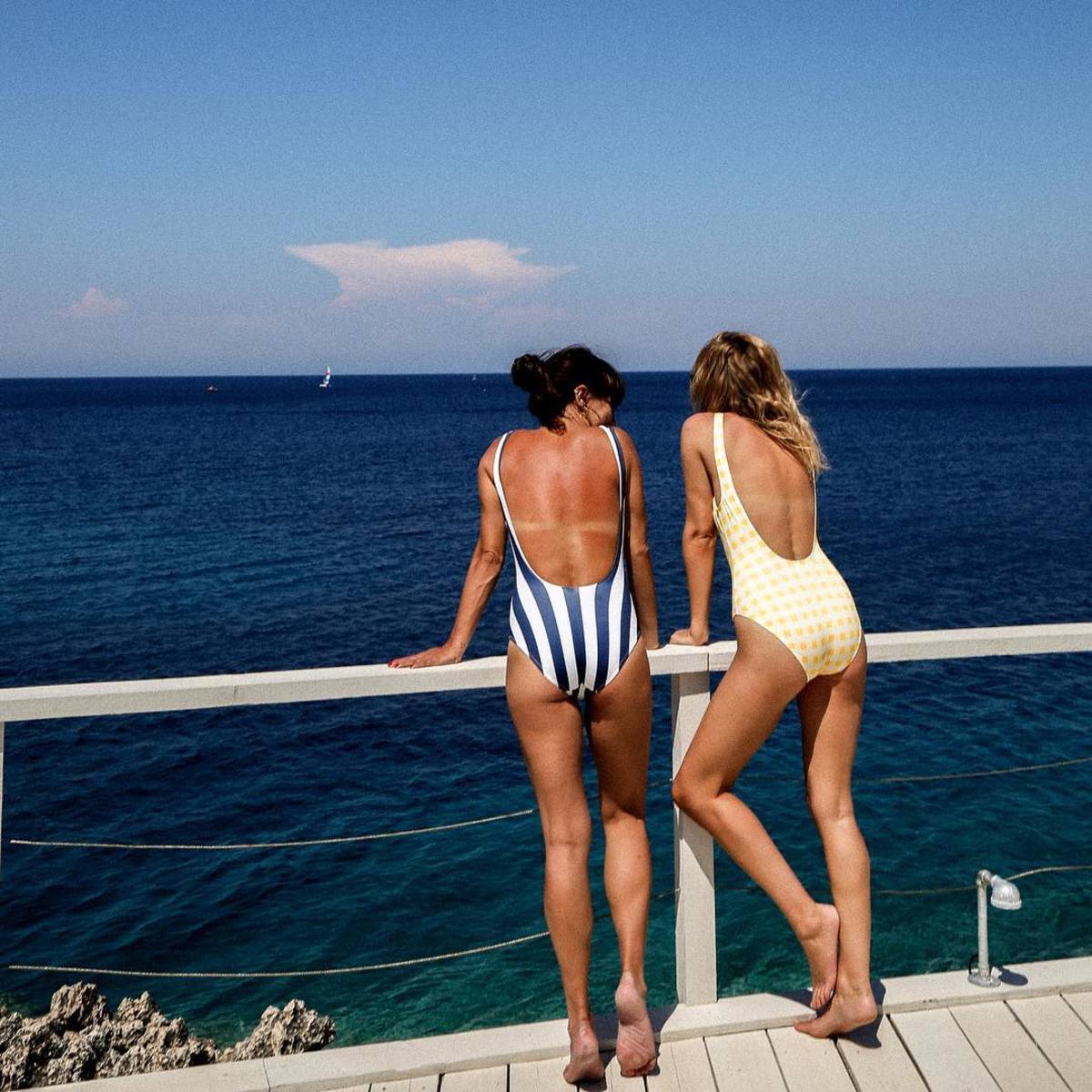 Credit: @lucywilliams02i/Instagram
A Retro One-Piece
Solid & Striped may get most of the credit for bringing the 90s one-piece silhouette back among the fashion crowd, but there are countless chic options out there for all body types. Plus, most of them can double as a bodysuit for when you're ready to leave the beach and hit the bar.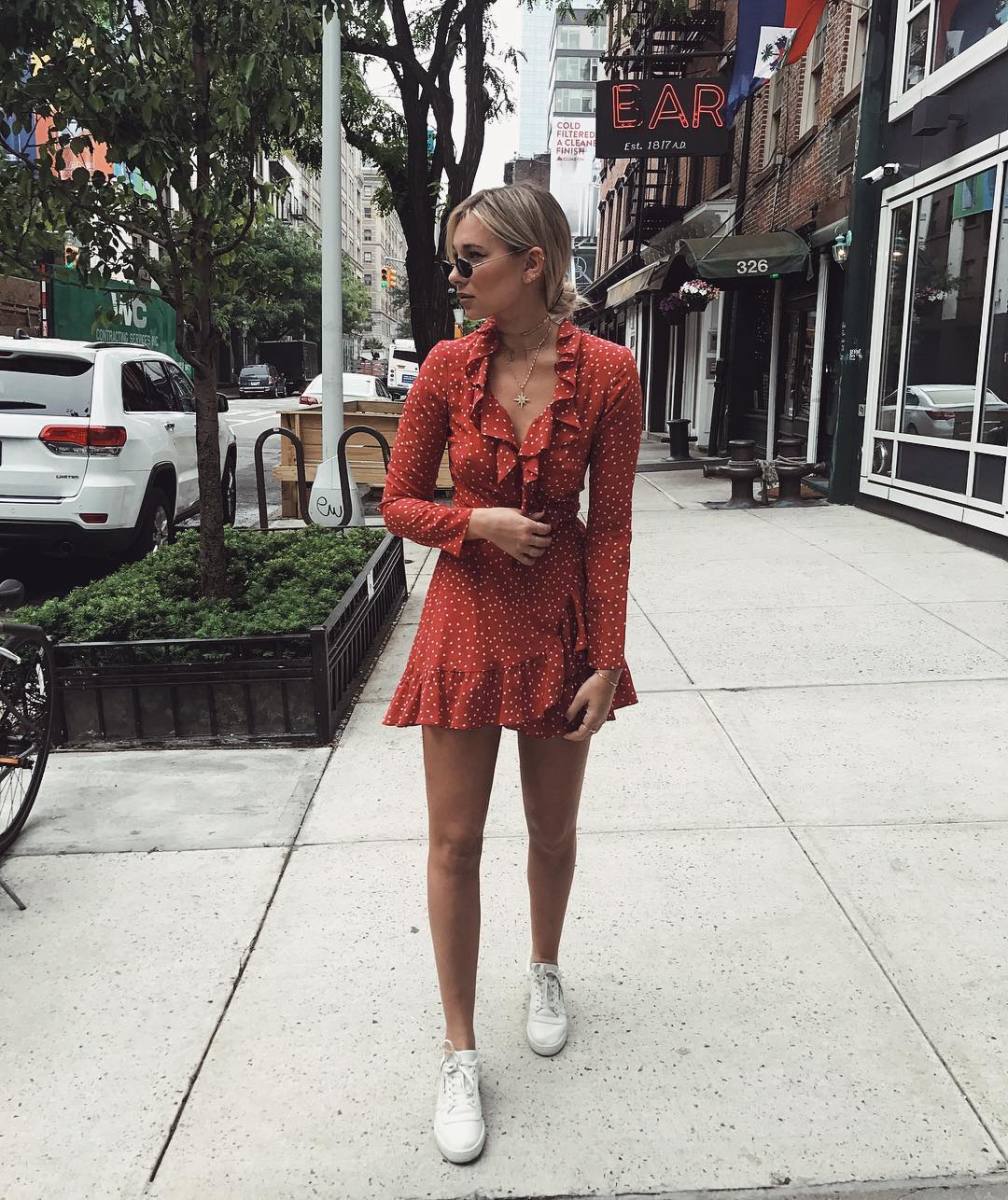 Credit: @weworewhat/Instagram
Ruffles Galore
The Little Ruffled Dress is easily the most popular item on our Instagram feeds right now, but considering how adorable many of them are, we're not mad about it.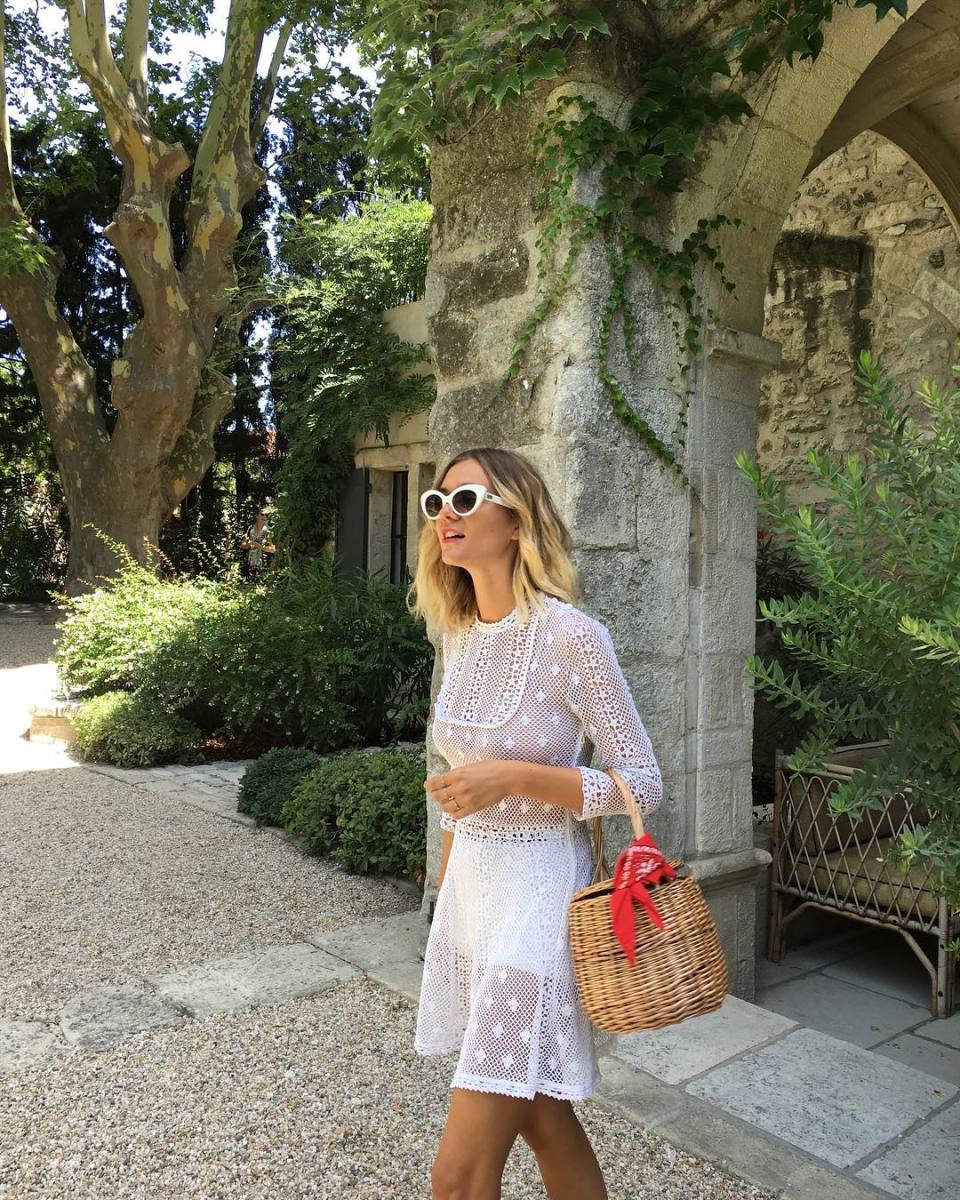 Credit: @adenorah/Instagram
A Straw Bag
Want to do summer like a French girl? (Just kidding.) Pick up a vintage-inspired straw bag worthy of Jane Birkin. You'll be the envy of all of your friends, who'll likely think you found it by digging through a flea market. For some added flair, tie a colorful bandana onto the strap.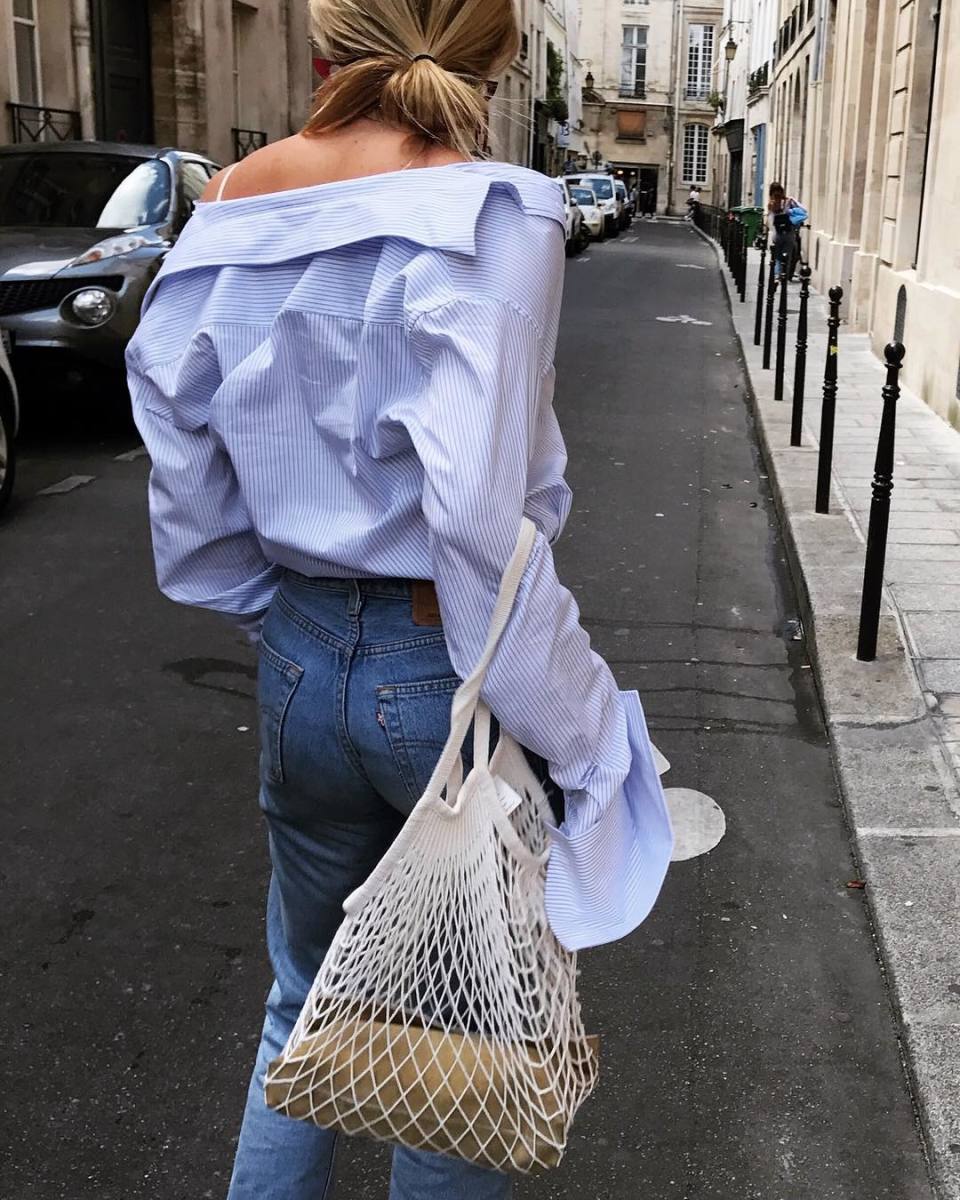 Credit: @camillecharriere/Instagram
A String Sack
This is more of an anti-fashion item, but it's picking up steam among very stylish types this summer. Worst case scenario, you've got yourself a cheap, eco-friendly grocery tote!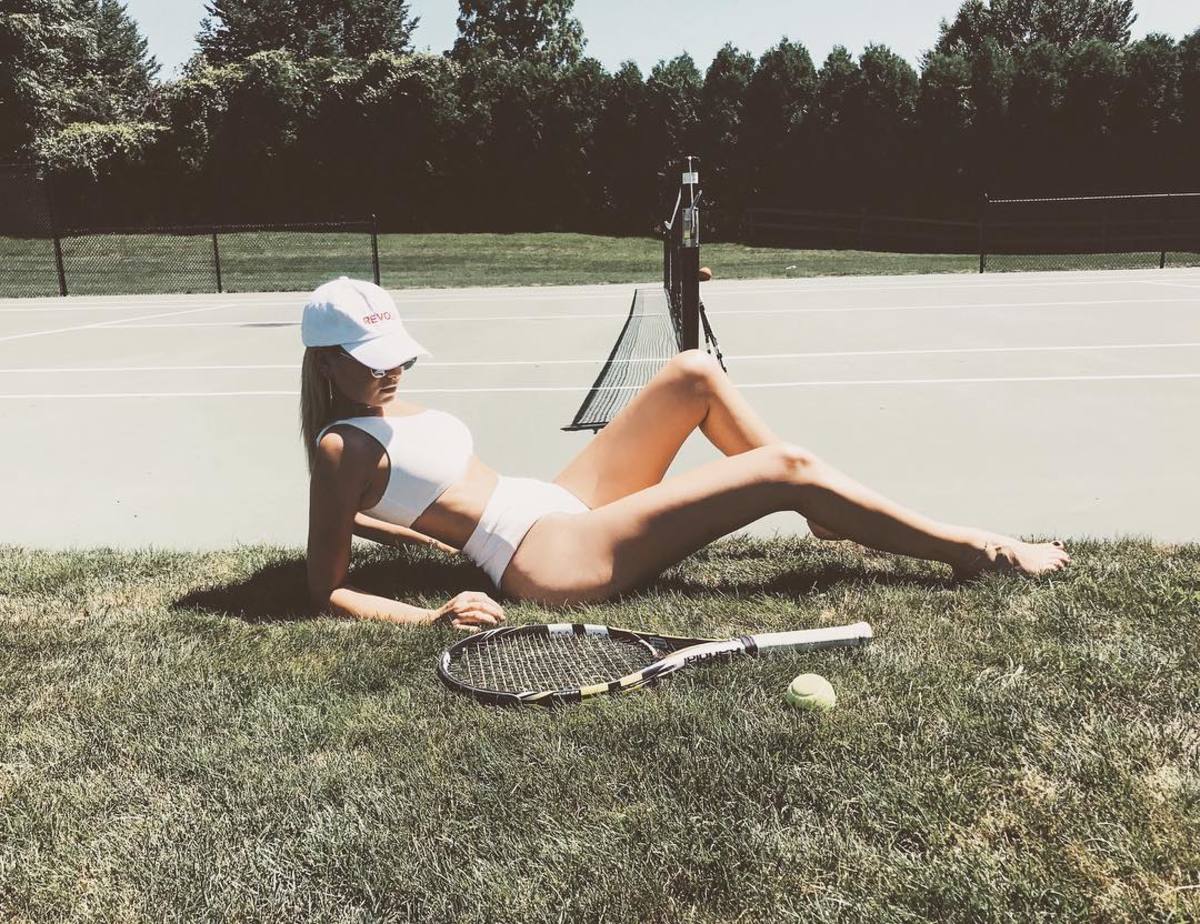 Credit: @weworewhat/Instagram
A White Bikini
You worked hard and traveled far for that tan, so why not show it off? A white two-piece is the easiest way to do just that.
This article was written by Alyssa Vingan Klein from Fashionista and was legally licensed through the NewsCred publisher network. Please direct all licensing questions to legal@newscred.com.