Nailing down a signature scent? It can prove daunting – but that's where the fragrance wheel comes into play. Identify your go-to quadrant and you'll be on the way to olfactory bliss. Now get acquainted with the top notes and start spritzing.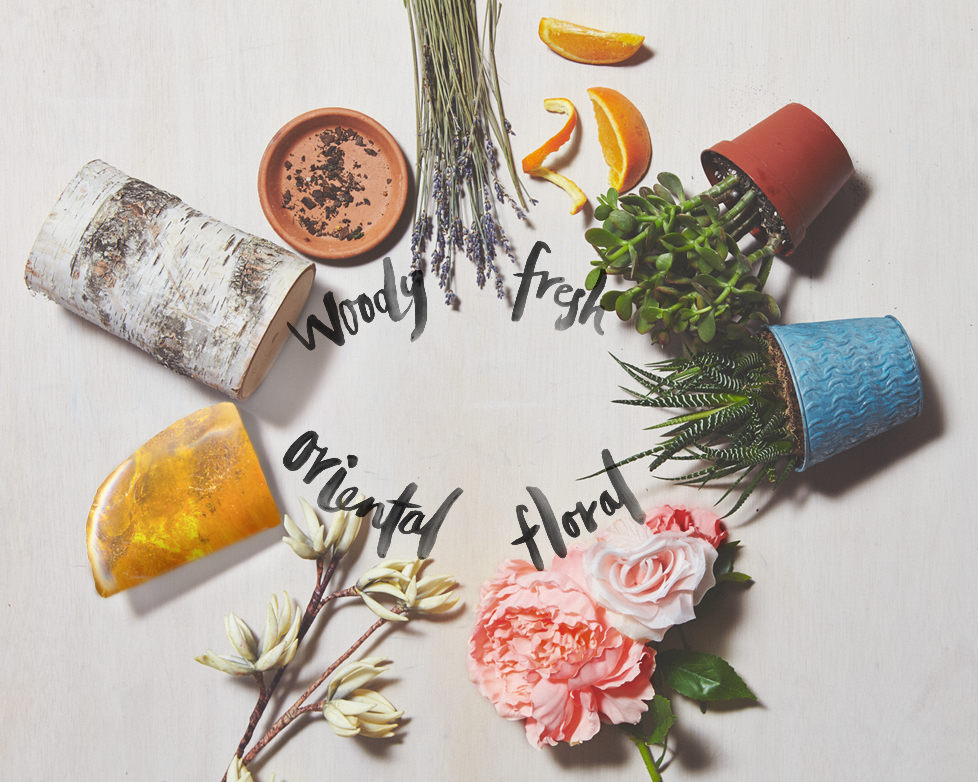 Woody
If you daydream about a rugged wilderness escape, this fragrance family might suit your fancy. Its main notes? Moss, leather, and aromatic herbs and woods like lavender and vetiver.
Our Picks: Gucci Women's "Gucci Premiere" and Yves Saint Laurent Men's "L'Homme."
Fresh
Just-cut grass. A squirt of citrus. That salty ocean air. This group totally encapsulates these energetic sensory moments of joy.
Our Picks: Giorgio Armani Women's "Acqua Di Gioia" and Bulgari Pour Homme "Aqua Marine."
Floral
Fragrant flowers and bright bouquets = the ultimate feminine touch. From sweet and fruity to moody and seductive, there is a floral scent for everyone.
Our Picks: Viktor&Rolf "Flowerbomb," Marc Jacobs "Lola," and Chloé "Eau de Parfum."
Oriental
This last quadrant of the wheel is a little bit bold – and very mysterious. Alluring, spicy scents come to life with notes like amber, sandalwood, and orange blossom.
Our Picks: Dolce & Gabbana Women's "The One" and Tom Ford Men's "Noir."
By Susie Kostaras, Staff Writer