Fashionista

| Stephanie Saltzman
Sure, the colors we think of as being traditional autumnal hues – the dusty reds and ambers of changing leaves, rich jewel tones, earthy beiges, perhaps – are pretty. But for Fall 2017, we're bucking tradition. At least where our nails are concerned. As we welcome sweater weather and PSLs with open arms and start playing Hocus Pocus on repeat, we're turning to some unexpected manicure shades to shake things up a bit this season.
So forget what you thought you knew about seasonal nail polish shades, and go on a nail polish journey with us, won't you? Who says super-bright, Barbie pink has to be reserved for summer pedicure season or vacation manicures? Not anymore! Sunset orange can totally work in September, and grey doesn't have to be boring. Ahead, we've rounded up five gorgeous nail polish colors that you'll want to have in constant rotation this fall.
Barbie Pinks
Loud? Yes. Far from subtle? Uh-huh. Flashy? You bet. Millennial pink has been going strong several seasons by now, so why not go for something a bit more… nostalgic, like Barbie pink? Worn on short, expertly groomed nails and with a high-gloss finish (like the formulas mentioned here), the once-juvenile shade takes on a newfound chicness.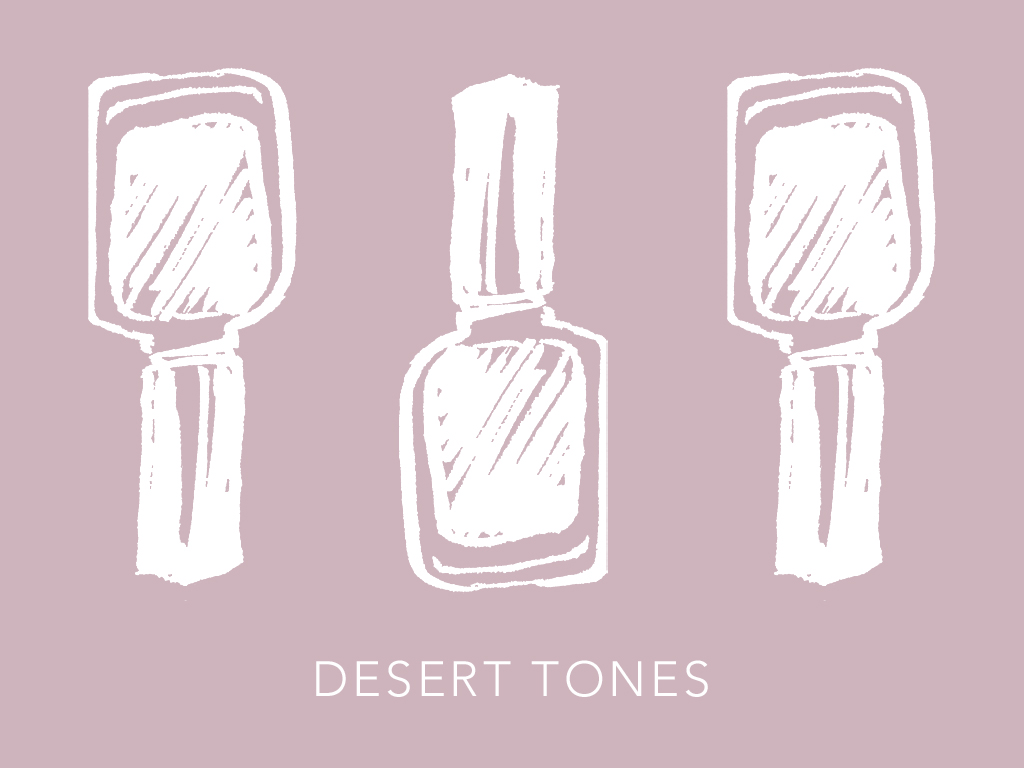 Desert Tones
If you're craving something a bit more chill, these desert-inspired shades – dusty rose, muted lavender, sandy taupe, and slate brown – have you covered. These not-quite-neutrals offer an unexpected flash of color that's still subdued.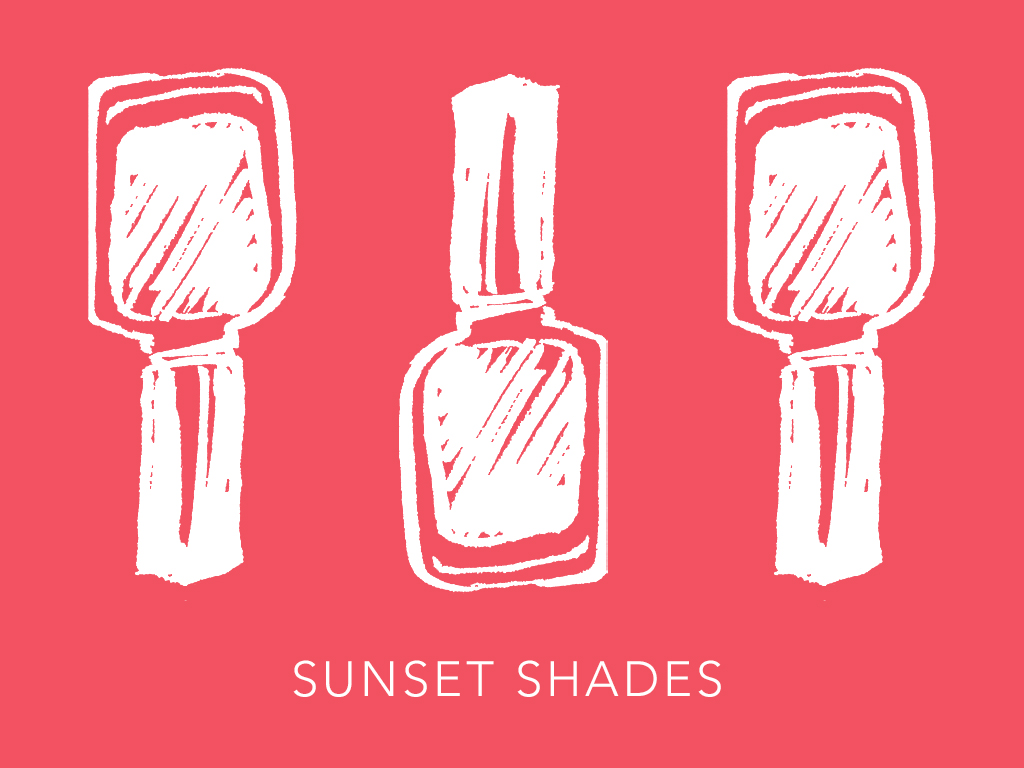 Sunset Shades
Neon-orange and coral nail polishes have traditionally been associated with occasions that also call for espadrille sandals and umbrellaed drinks, but we see nothing wrong with keeping that vacation vibe going through the fall. Pale, melted-Creamsicle orange looks amazing on dark skin tones, while punchy salmon flatters medium and fair complexions – no matter what time of year it is.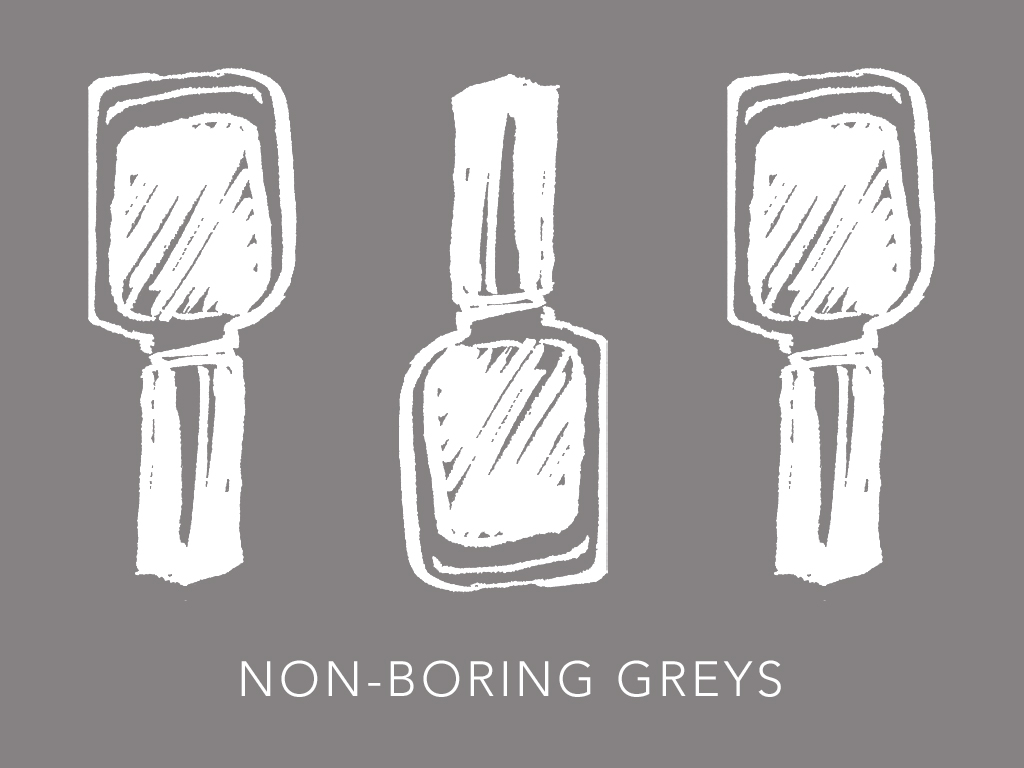 Non-Boring Greys
How do you keep grey from being dull? Try an unexpected take on it, like J. Hannah's hazy, brown-tinged version. Or look for a silvery dove-grey polish, like Londontown's latest for Fall 2017. There's nothing snoozy about either one.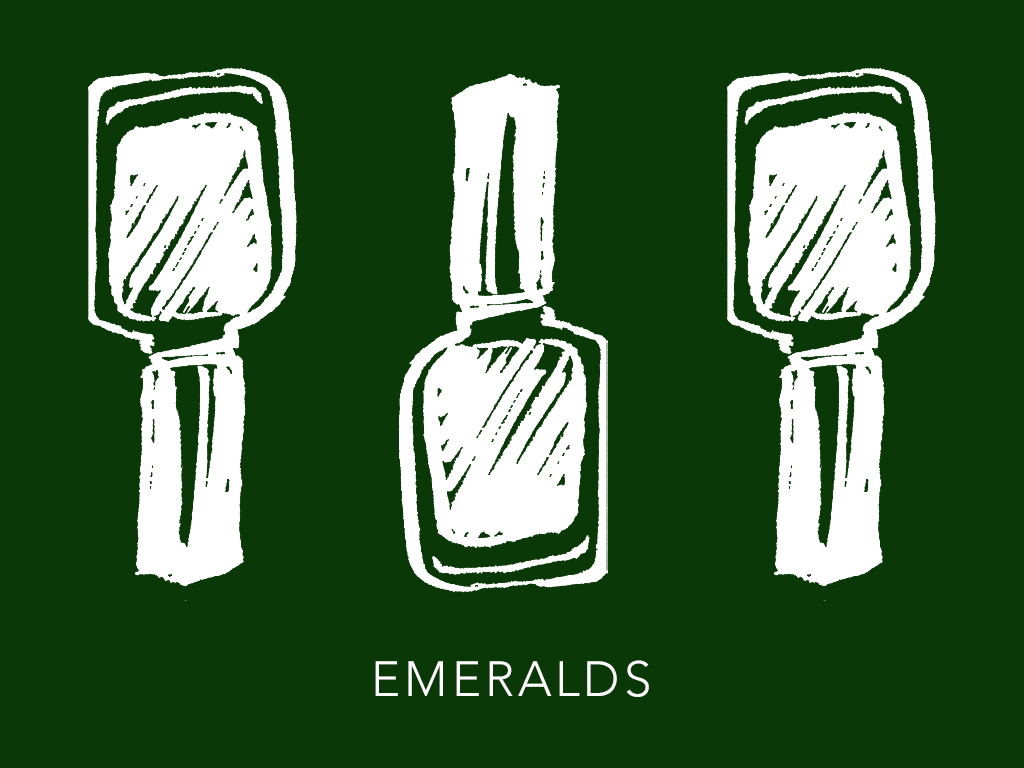 Emeralds
We know, we know. We led you to believe there would be no jewel tones here, and last time you checked, emerald was exactly that. But we couldn't overlook our favorite moody, dark hue of the season. Whether spiked with gold shimmer (à la Chanel's classic take on the shade) or left unadulterated and mesmerizingly shiny (like Sparitual's gel-like formula), it's the manicure shade that's equal parts edgy and sophisticated.
This article was written by Stephanie Saltzman from Fashionista and was legally licensed through the NewsCred publisher network. Please direct all licensing questions to legal@newscred.com.