Looking for summer plans? We have them all right here. With W Escapes, the world's most wanderlust-worthy resort destinations are at your fingertips. Grab your sunglasses and your cute new bathing suit (or five) and book it to these unforgettable properties. Whether you're craving your own suite on the edge of the Pacific Ocean or breathtaking views of world-famous cities, this is how you do it.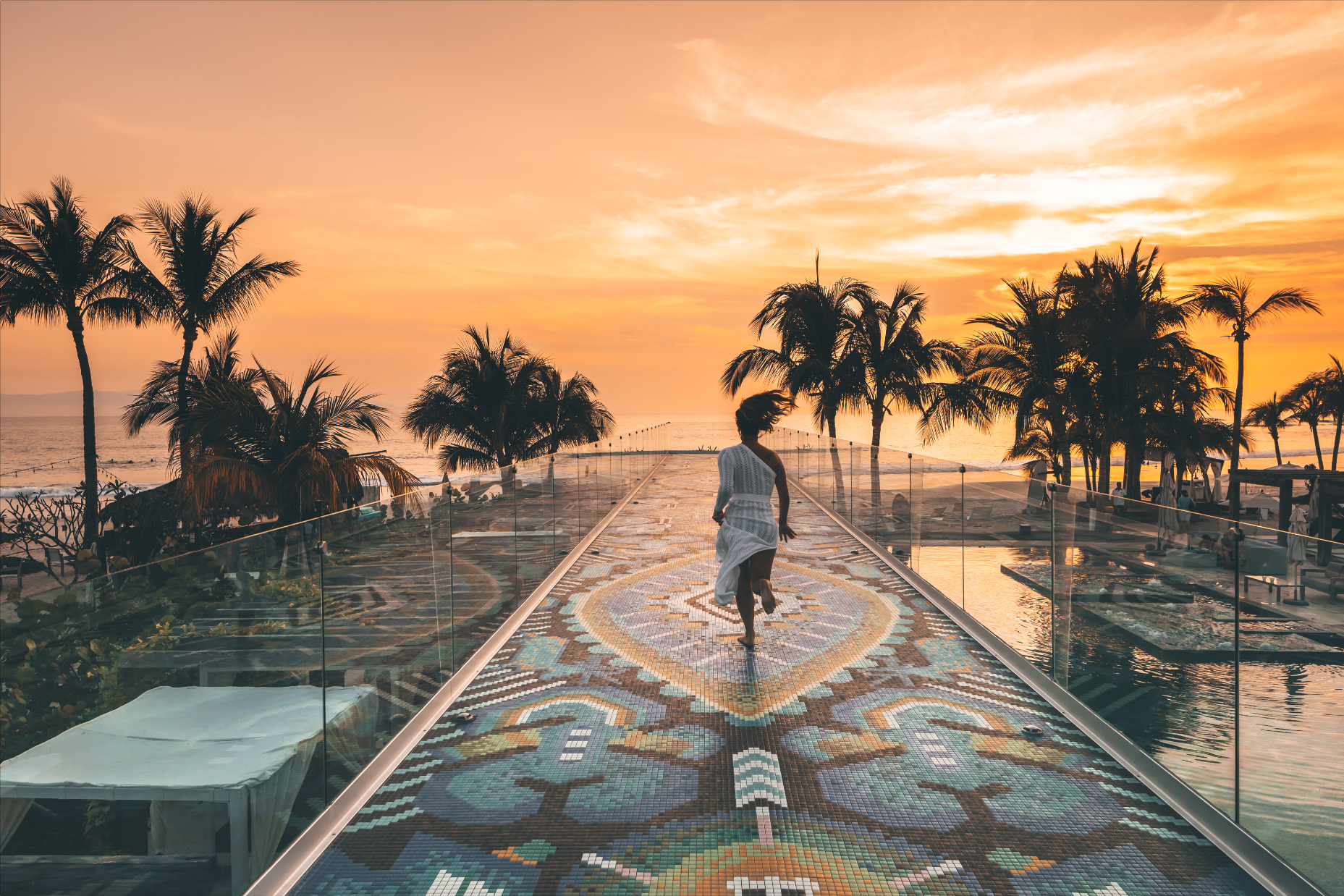 Credit: W Hotels
W Punta de Mita

What better way to soak up the sun than at this beach-front resort? Head to Punta de Mita for light-filled rooms and suites perched on the Pacific Ocean. Take in the eclectic resort design and the rich history of the region's indigenous Huichol people with the Huichol-inspired WET® Deck overlooking the dreamy beach. Bring a part of your vacay home with the colorful W Punta de Mita pillows.
Must-Haves: The desire to unwind (a lot), and a penchant for unforgettable sun-soaked beach views.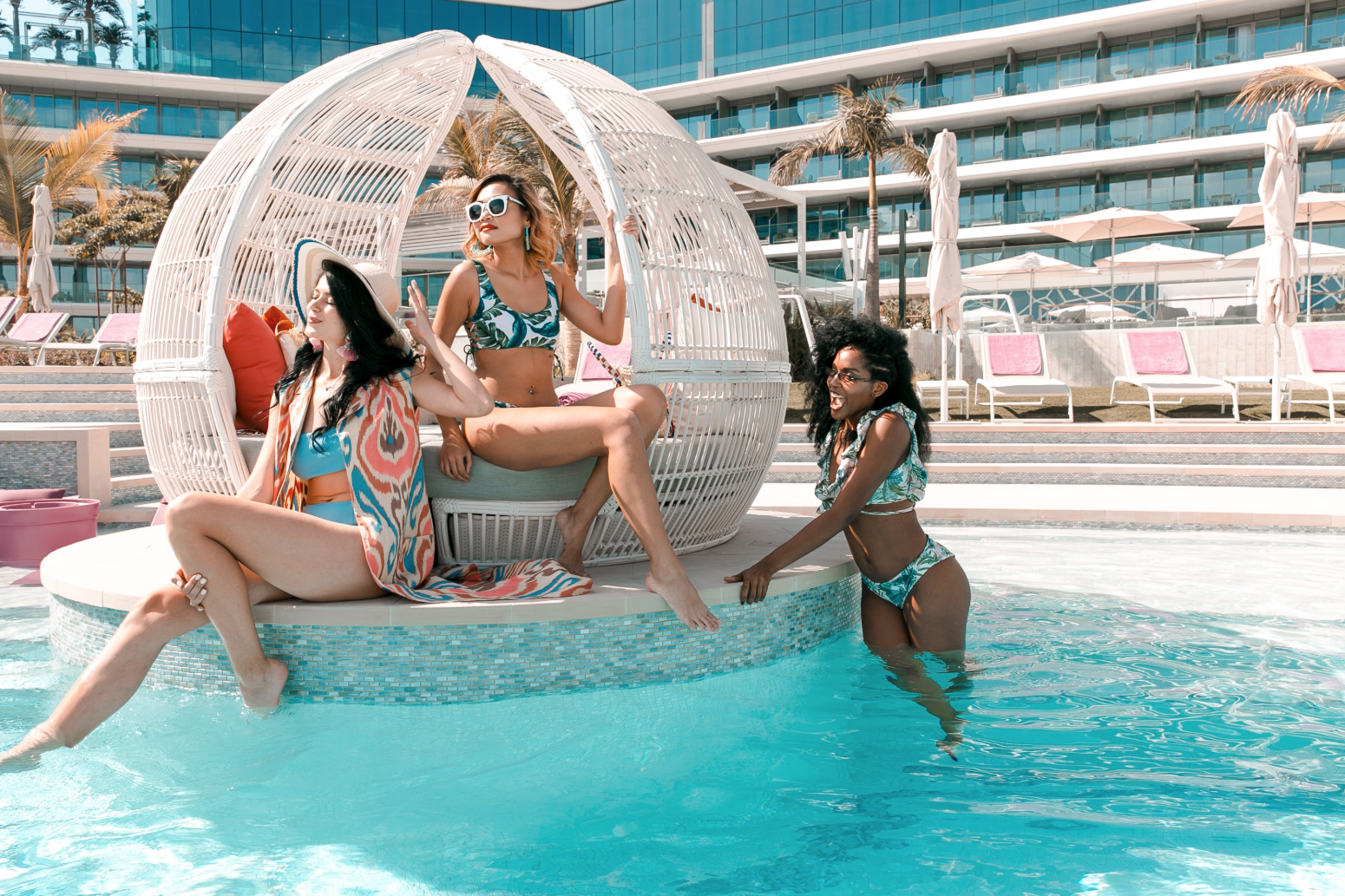 Credit: W Hotels
W Dubai – The Palm
The newly opened W Dubai – The Palm boasts its own private beach right on the Arabian Gulf. Located in The Palm Jumeirah, infinite dining and nightlife options are at your convenience. From the SoBe rooftop bar with sweeping 360° views to Michelin-star Chef Massimo Bottura's Torno Subito, the possibilities are literally endless. It doesn't get more luxurious than that.
Must-Haves: A love of world-class meals, and a tolerance for potential triple-digit temps.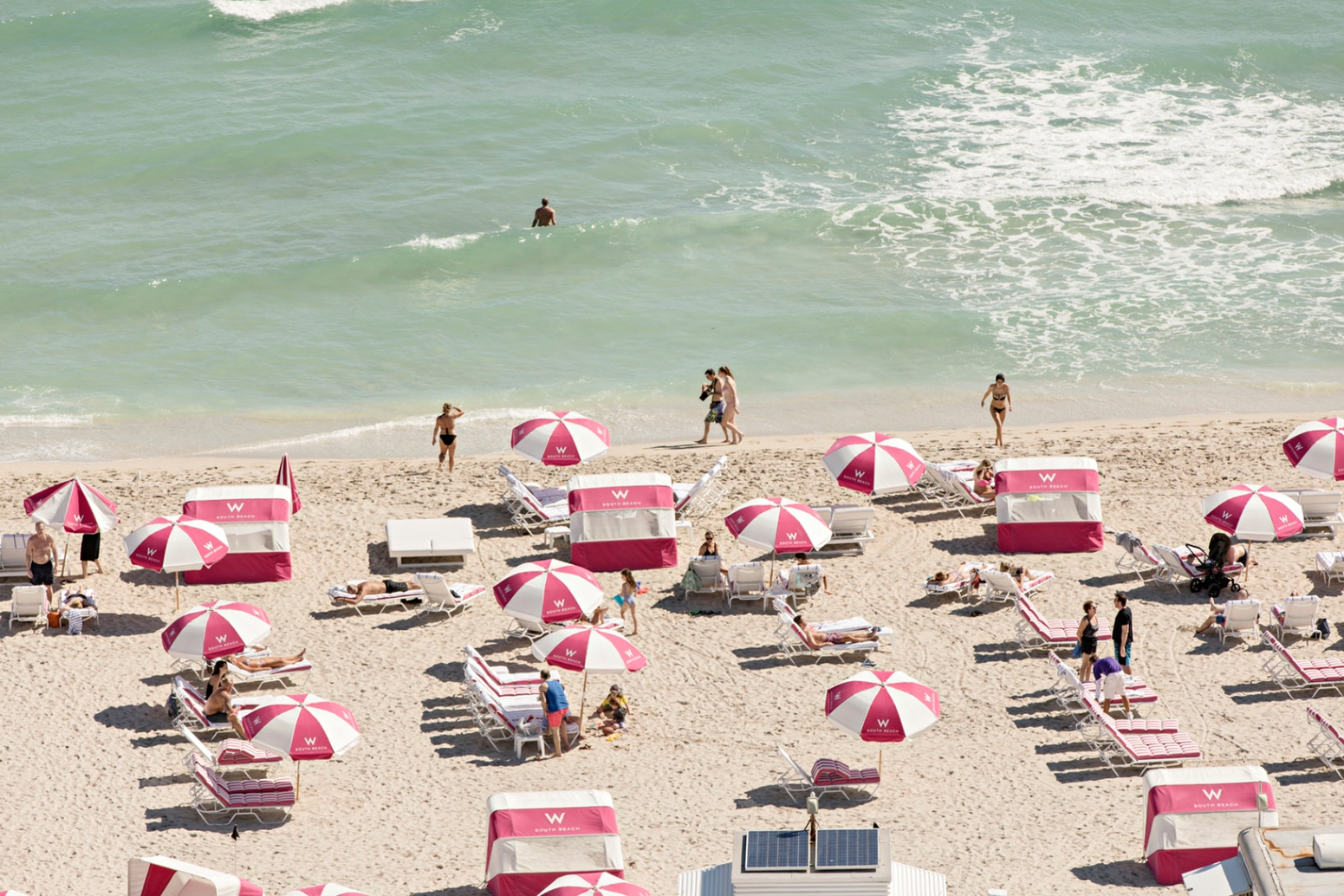 Credit: W Hotels
W South Beach
The iconic Miami beach is the setting for this luxurious ocean-front property. Catch all the rays on their private full-service beach, SAND. Take advantage of your own private balcony with Insta-worthy ocean views. Ready to head out? Experience the famed nightlife surrounding the hotel. If you're craving more action, play a game at SWING and SWISH, the rooftop basketball and tennis courts.
Must-Haves: A carry-on dedicated to bathing suits, and a perfect backswing.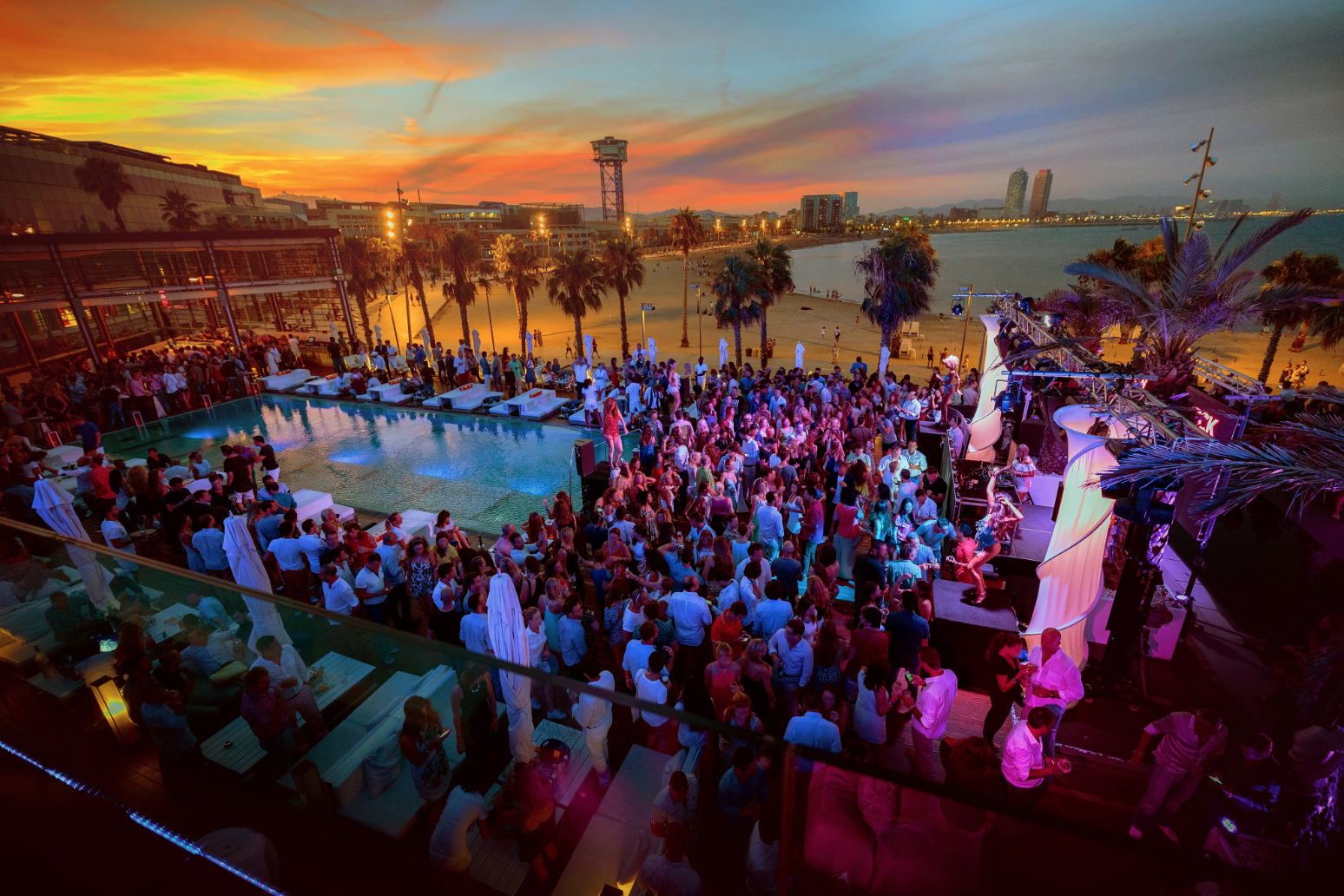 Credit: W Hotels
W Barcelona
Located on the famous Sant Sebastiá Beach, this location's guestrooms feature panoramic views of the Mediterranean Sea and the city of Barcelona. Cocktail in hand, sail along the coast on their exclusive W Catamaran. Fresh seafood is readily available at La Barra, the newly opened restaurant from renowned Michelin-star Chef Carles Abellan. Or head up to the 26th floor for an unforgettable night at the Eclipse club.
Must-Haves: Your sea legs, and all the SPF.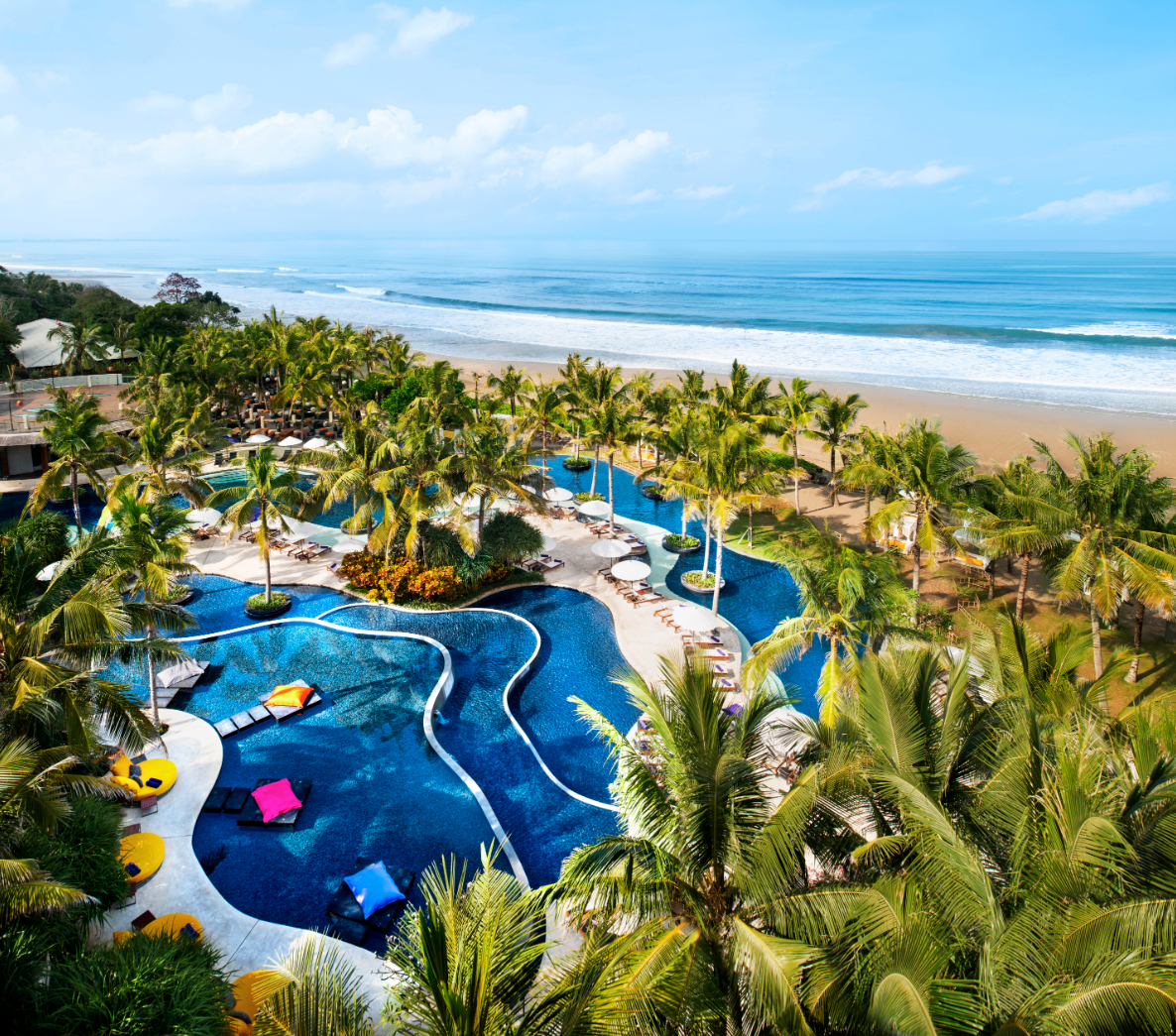 Credit: W Hotels
W Bali – Seminyak
Experience the ultimate tropical getaway at the Seminyak Beach location in Bali, where sleek style meets contemporary design. The landscaped tropical WET Deck sets the scene for cool restaurants, electrifying art, and posh boutiques. Watch the sunset over the Indian Ocean as the beats pump out from international DJs at the iconic WooBar.
Must-Haves: A fondness of impulsive dance-offs and breathtaking sunsets.
By Tracy Troisi, Staff Writer