Ohh, the impulse aisle… it's where every shopping excursion goes from 0 to 100 (really fast). Just like you, we're no stranger to the checkout spree, which is why this year we've got every irresistible need covered. Below, find out which Curator's impulse-buy style matches yours, plus what to throw into the cart guilt-free.
On the weekend, you can most likely be found…
A. Revamping every closet in the house.
B. On the couch with a movie and a bottle of vino.
C. Taste-testing libations at a new cocktail bar.
D. Enjoying a facial and much-needed massage.
What's your must-do when hosting guests during the holidays?
A. Creating a retreat with scented candles and fresh flowers.
B. Prepping the nightstand with NYT best sellers and gourmet snacks.
C. Planning a flavorful dinner, complete with well-paired wines.
D. Filling their en suite bathroom with spa-worthy toiletries.
What's one thing you always want in your stocking?
A. Something to adorn my mantle.
B. Chocolate. Chocolate. And more chocolate.
C. Anything to amp up my bar-cart game.
D. Travel-sized beauty products for that upcoming vacay.
What's the one thing you can't get through the holidays without?
A. Organization, from shopping lists to decorating musts.
B. A little alone time and a lot of napping.
C. A stiff drink. Spiked eggnog, anyone?
D. It's all about the sparkle.
Your go-to holiday ensemble includes…
A. An apron! To protect my look when cooking.
B. A cozy sweater for a post-dinner movie marathon.
C. A festive bow tie, of course.
D. Simple diamond earrings – so classic, but still glam.
If you got mostly As…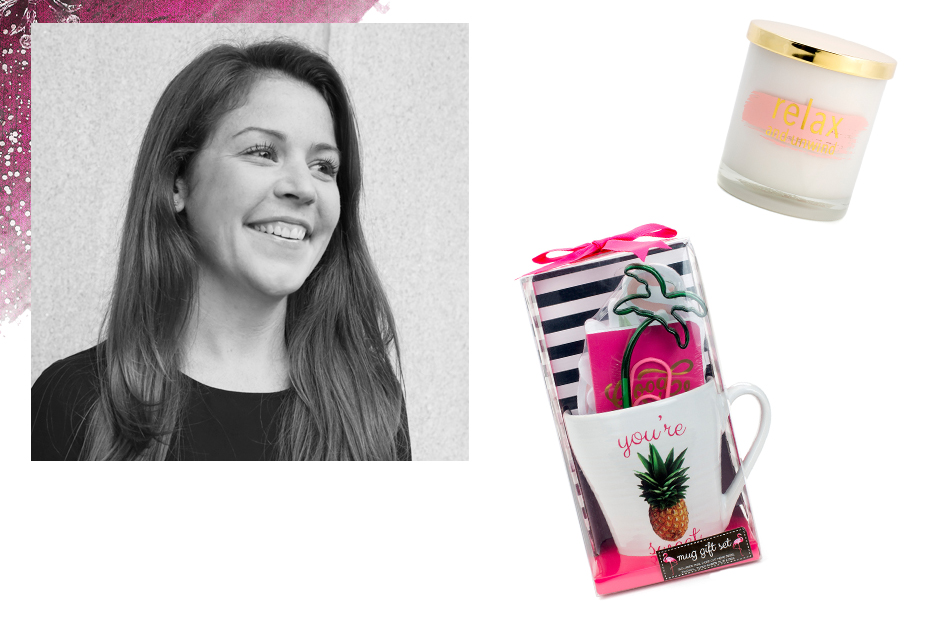 You're Kasey: The One Who Can't Resist Home Décor
"I'm that lady holding up the checkout line because charming knickknacks are just too hard to pass up. In my eyes, every room needs a candle burning, and cheeky mugs make peppermint tea taste even better. Plus, I always like to have a last-minute hostess gift on hand."
If you got mostly Bs…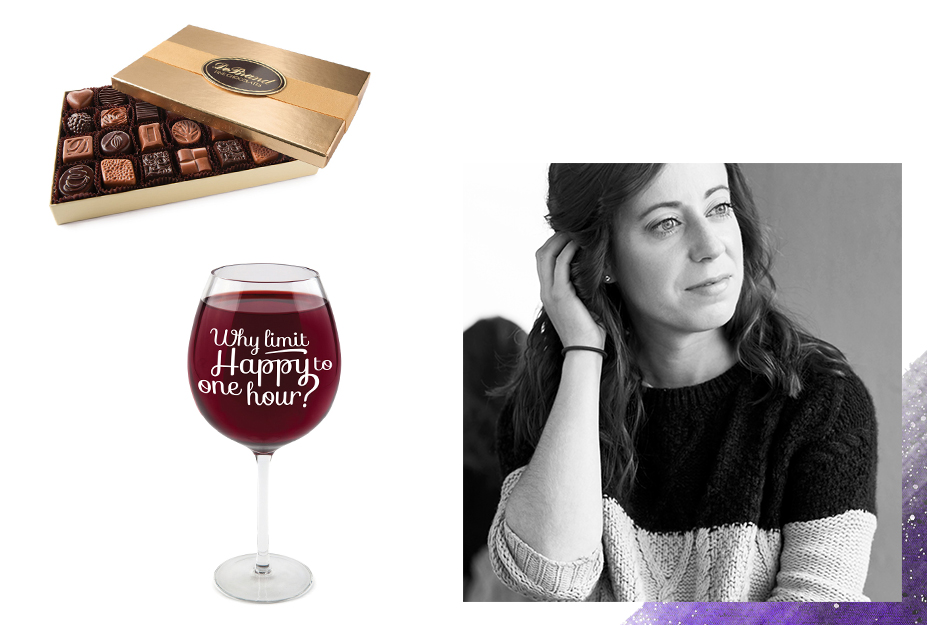 You're Emma: The One Who Loves a Good Night In
"I'm at the point in my life where cancelled plans, Netflix, and a bottle of red on a Friday night are equivalent to nirvana. So when I'm shopping, I never pass up a new nail polish for a DIY mani-pedi or a bag of gourmet popcorn (preferably drizzled with chocolate). All in the name of self-care, right?"
If you got mostly Cs…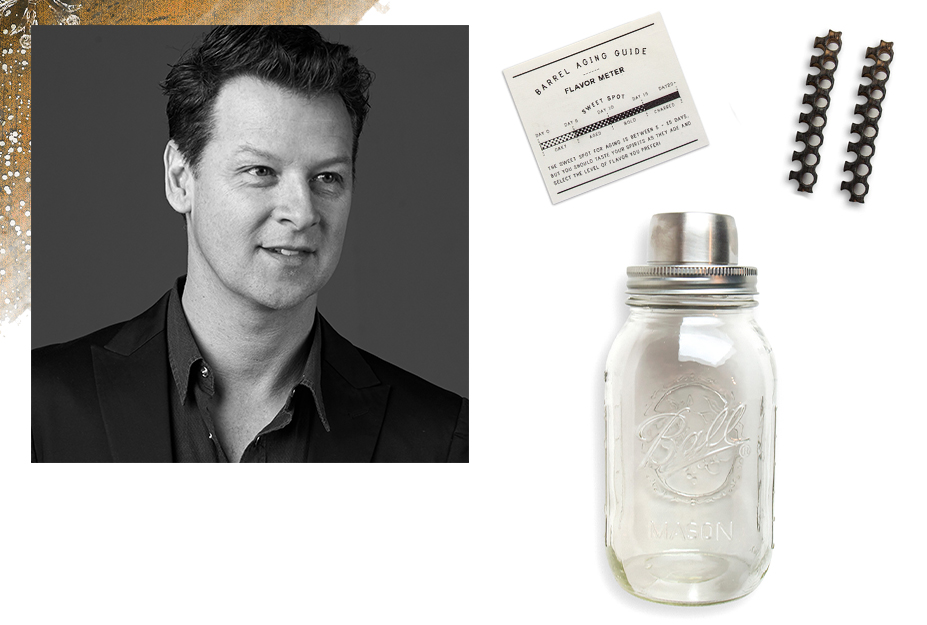 You're John: The One Who Makes a Mean Drink
"Lately, I've been honing my at-home bartending skills, so stocking up on mixology tools has been top priority. Corkscrews, festive cocktail napkins, chic stir sticks, and kitschy shakers just keep hopping into my shopping cart. Now that my bar is stocked and ready, it's time for merry libations all season long."
If you got mostly Ds…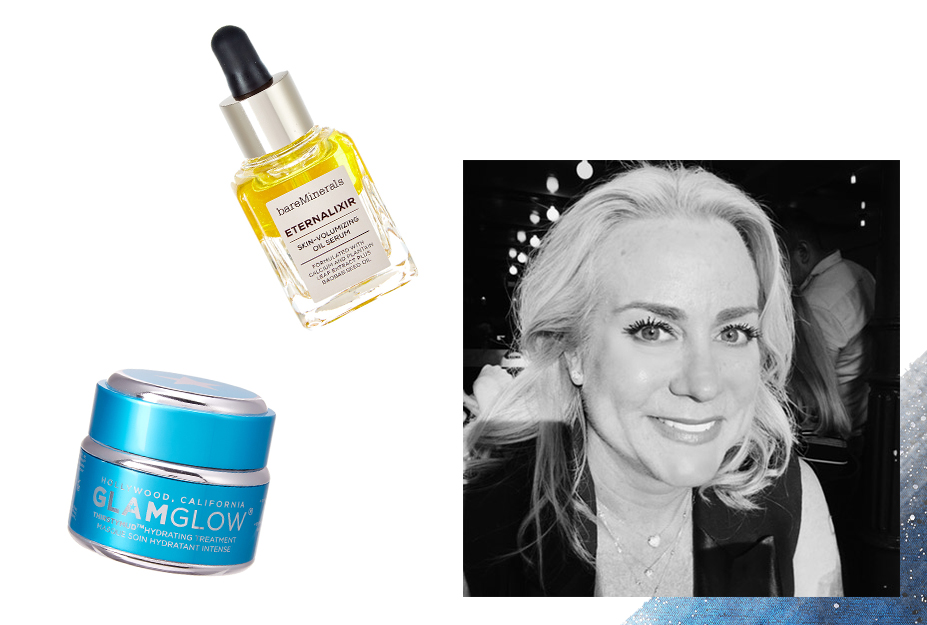 You're Bari: The One Who Loves to Treat Herself
"I make a point of relishing in a little me-time. Late nights and holiday parties take a toll on my usual beauty regimen, so skin-volumizing serums and hydrating creams do wonders for my face. Whenever I find myself in the impulse aisle, I feel like a kid in a candy shop. It's the ultimate place to stock up on the latest in beauty."
– Claudia Williams, Staff Writer