Refinery29

| Samantha Sasso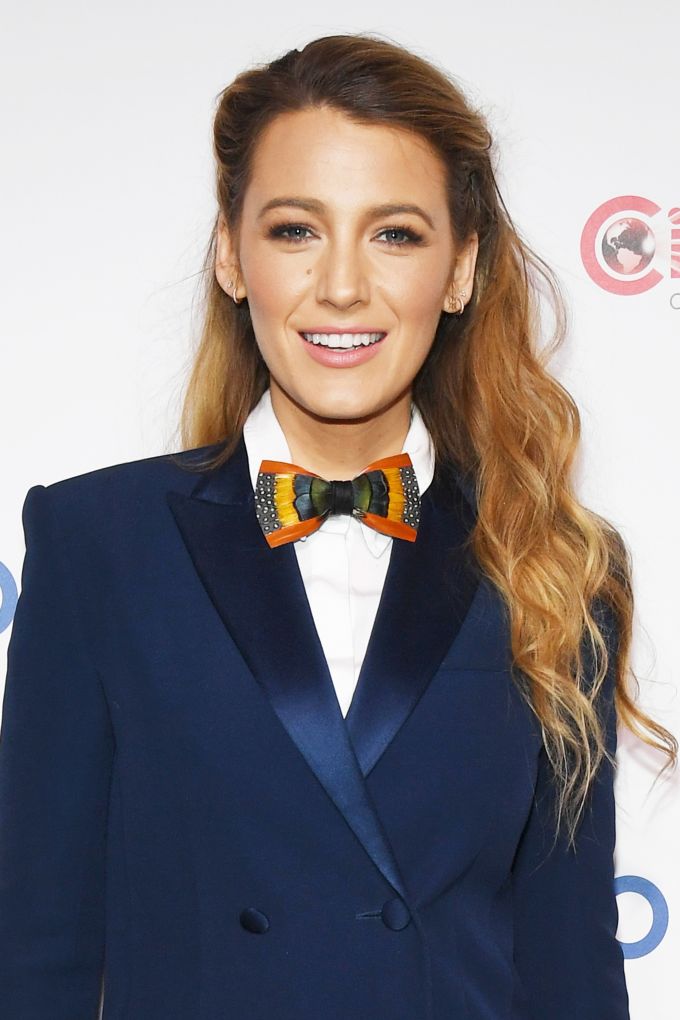 Credit: Ethan Miller/Getty Images
It might be impossible to find a person who has never in their life had a bad hair day, but we'd bet Blake Lively holds the record for the fewest. Whether it's those Serena van der Woodsen waves or her heart-shaped updos, her hair is one of the wonders of the beauty world. Obviously, she lucked out in the gene pool, but she's also getting some major help behind the scenes. Meet Rod Ortega, the actress's longtime hairstylist.
Her massive bun at the 2016 Met Gala? His work. That faux bob at the All I See Is You screening? Ortega again. Those awesome crimp-y waves? You get the point. Below, he shares the secrets behind creating Lively's best looks.
How he creates five looks in 24 hours.
After landing a job at Days of Our Lives in 1998 and MADtv in 2000, Ortega learned a lot about working fast for the cameras. While time on the Emmy-winning soap opera taught him consistency and craft, the comedy sketch series was all about speed (think SNL-level wig changes). Combine the two lessons, and a 2017 Lively press tour is a cakewalk.
Serena van der Woodsen's waves have an unlikely origin story.
Lively may be one of Ortega's most talked-about clients, but he has plenty more – like Eva Mendes. And it just so happens that the beachy, loose texture of the Upper East Side's most popular fictional blonde was inspired, in some ways, by her. Ortega says to look back at the 2003 promo photos for Mendes's work in 2 Fast 2 Furious and you'll spot some resemblance between her messy lob and Lively's full waves in Gossip Girl.
Yes, Lively's hair is just that naturally gorgeous.
Ortega says the actress no longer wears extensions because her hair is so healthy and long that they're just not necessary for any style. And he swears by a "less is best" product cocktail for her: "At most, I'll have a few things on the table, including plump spray, an oil, a shine spray, and a hairspray." Some of his go-to products include L'Oréal Elnett Satin Hairspray and the T3 Whirl Trio Interchangeable Styling Wand.
She's a pro at doing her own hair.
"When it comes to beauty, she's very talented. She's done several of the carpets on her own and she does a beautiful job," he tells us. "When you work with someone who is such a great visionary, they'll ask questions. With her, it's less, 'I don't like that,' and more 'How'd you do that? Can you teach me?'"
It's all about the 80s.
Ortega loves fashion and architecture (he owns over 700 books on the subjects), but there's one specific place he finds endless inspo: the 80s. "I loved the 80s. It was so freeing!" he exclaims. "The hairspray, the texture. It was sexy, wavy, and all about the look." No wonder he often injects a bit of that throwback volume into Lively's styles. To achieve the perm-inspired curls you see here, Ortega recommends varying your curling wand's width. The smaller the iron, the better (a tapered shape is key), but he suggests alternating curl sizes so your 80s curls are soft and shiny, never crunchy.
The one hairstyle you'll probably never see Lively in.
Ortega isn't into flat-iron waves. "Even if your face doesn't call for lazy waves, a lot of people do it anyway," he explains. "Way back when, hairstyling was about complementing the person's face shape, their body shape, etc. It used to be about asking what works for this person. Now, it's about what's on trend." Needless to say, don't expect to see Lively in this style any day soon.
This article was written by Samantha Sasso from Refinery29 and was legally licensed through the NewsCred publisher network. Please direct all licensing questions to legal@newscred.com.