Fashionista

| Tyler McCall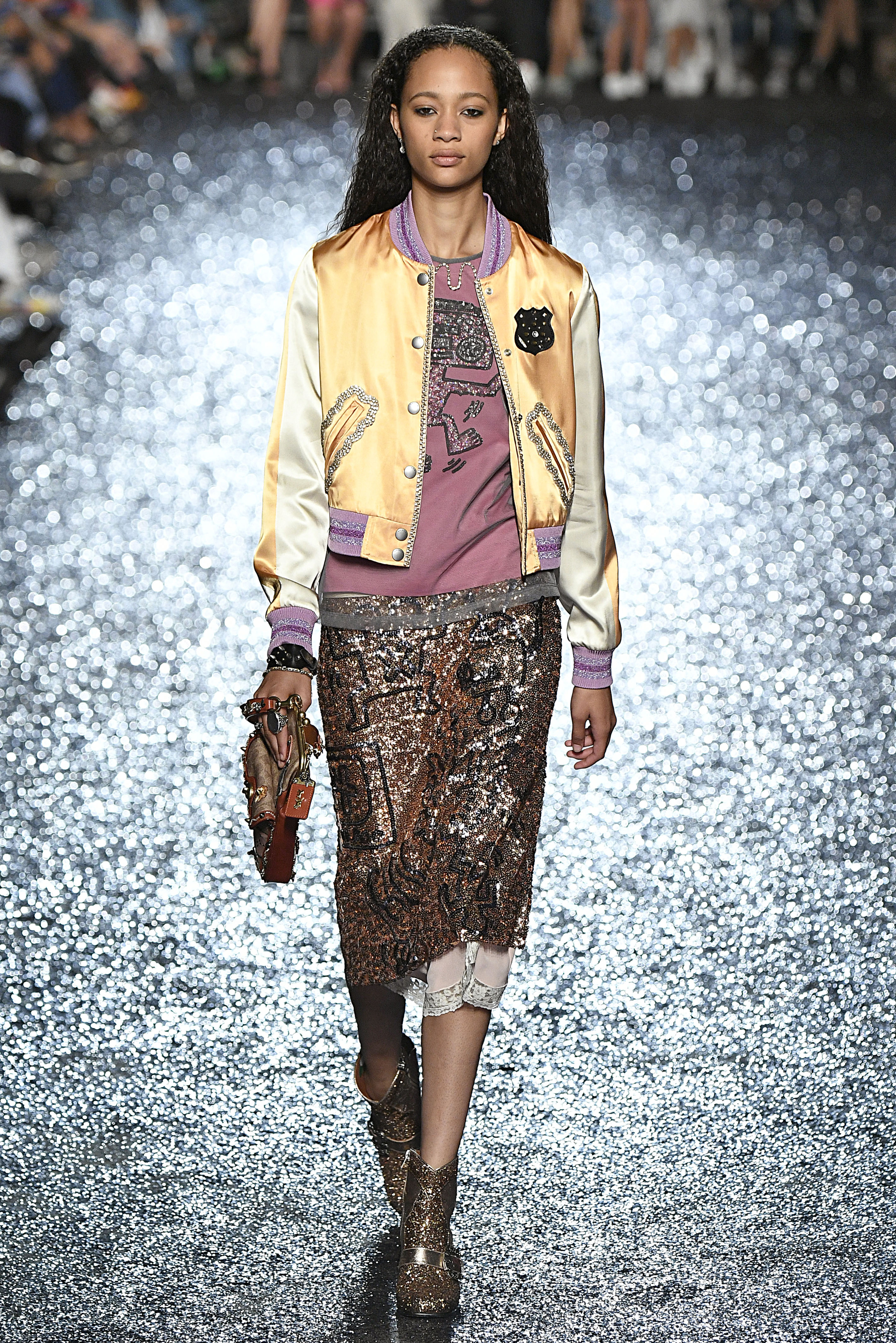 Credit: Victor Virgile/Getty Images
Walking into the nearly pitch-black venue where Coach held its Spring 2018 show, it took the eyes a minute to adjust to something on the floor that wasn't quite right. As it turns out, it was covered in silver glitter; in fact, everything from the brand's omnipresent vintage car to the mock New York City rooftops were coated in the stuff.
It was a nod to the "glitter and shine" of Keith Haring's New York City – a time when the town was grittier and grimier, but also alive with the promise of artists and musicians taking advantage of the less-polished scene. Stuart Vevers loves to mine Americana for inspiration, and this season, Coach collaborated with the Haring Foundation, which served as the jumping off point for the designs. Archival Haring graphics were splashed across slinky slipdresses and graphic tees alike.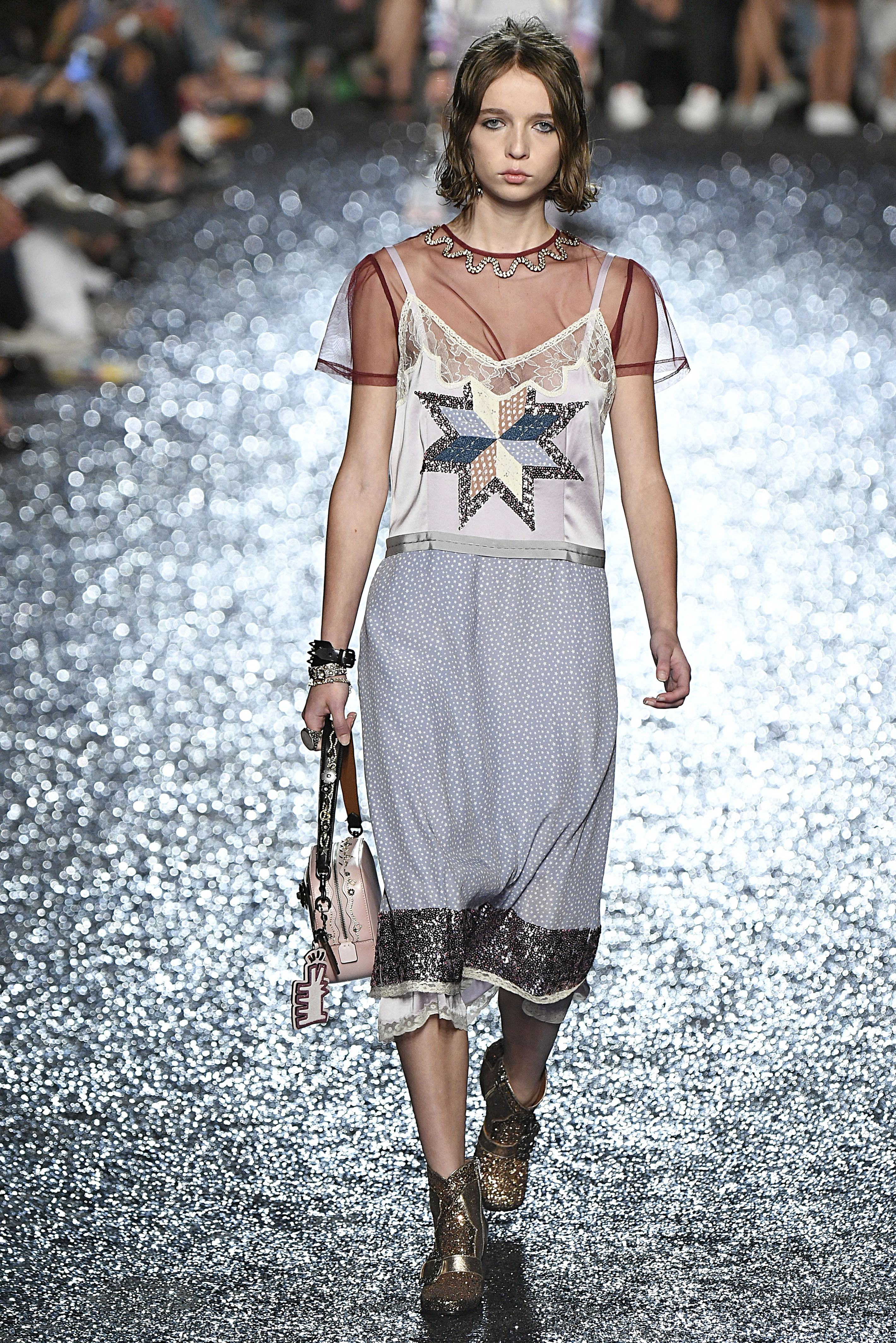 Credit: Victor Virgile/Getty Images
And the glitter wasn't just limited to the set: The collection itself was high-shine, too, with metallic leathers patchworked together for biker jackets and sequins piled onto everything from easy T-shirt dresses to silk slips to midi skirts. Short cowboy boots combined both elements for what is sure to be the street-style shoe of choice come February. For the men, there were satin pants and metallic boots of their own for a Lou Reed vibe.
Of course, Vevers didn't abandon the prairie prints upon which he's built his vision for the brand. This time, they were sewn as panels on denim skirts and jackets. It was nice to see it relegated to detail status instead of abandoning the collection as it has done previous seasons – but then, delicate flowers don't have much space to grow in the hard streets of NYC.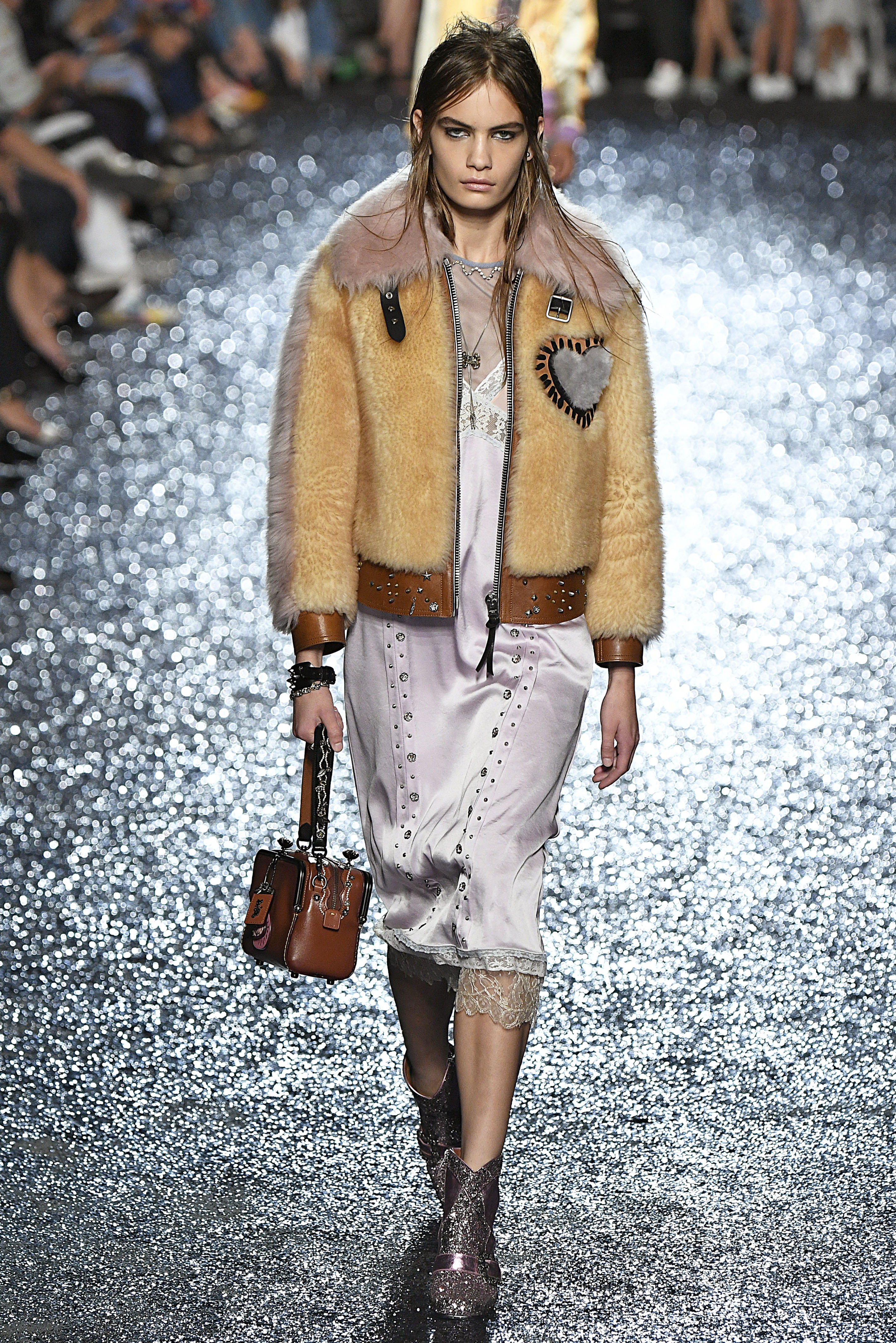 Credit: Victor Virgile/Getty Images
Fans of Selena Gomez might have been disappointed that the starlet and current Coach collaborator didn't close the show – as was whispered at the venue on Tuesday – but for the rest of us, there wasn't a flaw to be found. This may be Vevers' best collection for the American powerhouse to date.
See the full Coach Spring 2018 collection in the gallery here.
This article was written by Tyler McCall from Fashionista and was legally licensed through the NewsCred publisher network. Please direct all licensing questions to legal@newscred.com.