AFP Relax News
Spring was in the air at the Chanel couture show on Tuesday in Paris, as the French fashion house put on the garden party of the year.
Stepping lightly down the grassy runway, Karl Lagerfeld's doll-like models were a picture of dewy and youthful elegance, from their Princess Leia–like hairstyles to the glossy black tips of their monochrome pumps.
This being Chanel, the show started with the tweed suits – chic two-pieces comprising elongated midi skirts cut close to the body and cropped double-breasted jackets with puffed sleeves for contrast. There were dress coats and trouser suits, all woven from a tasteful palette of creams, golds, peaches, and dusky greys, with brooches scattered around for embellishment.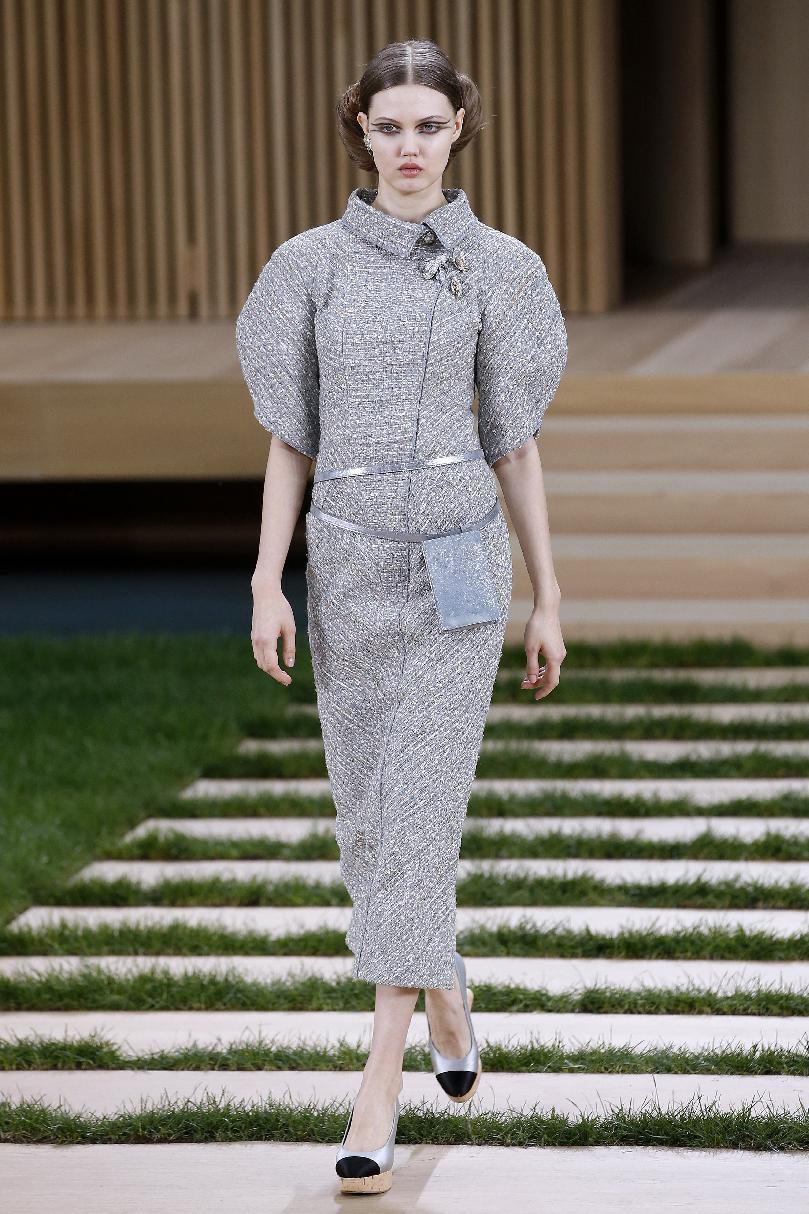 This gave way to a marine vibe, with sailor blues and cream piping injecting some old-fashioned Riviera glamour into the proceedings. Then the silhouettes loosened up, with prairie-style tweed dresses with lace panels and baggy culottes taking things down a notch.
Soon, though, we were back to formalwear, with bejeweled dress coats and elaborate 1920s-style beading taking over. There were silk skirts in midnight blue, ruffled organza blouses, and split-layer dresses featuring soft chiffon with 1970s-style crocheted kaftan overlays. Sequinned tops, bell sleeves, and tulle skirts gave the collection a dreamy softness as the theme slipped slowly into evening wear, featuring billowing floral maxi dresses and a black jewel-encrusted number sported by Kendall Jenner.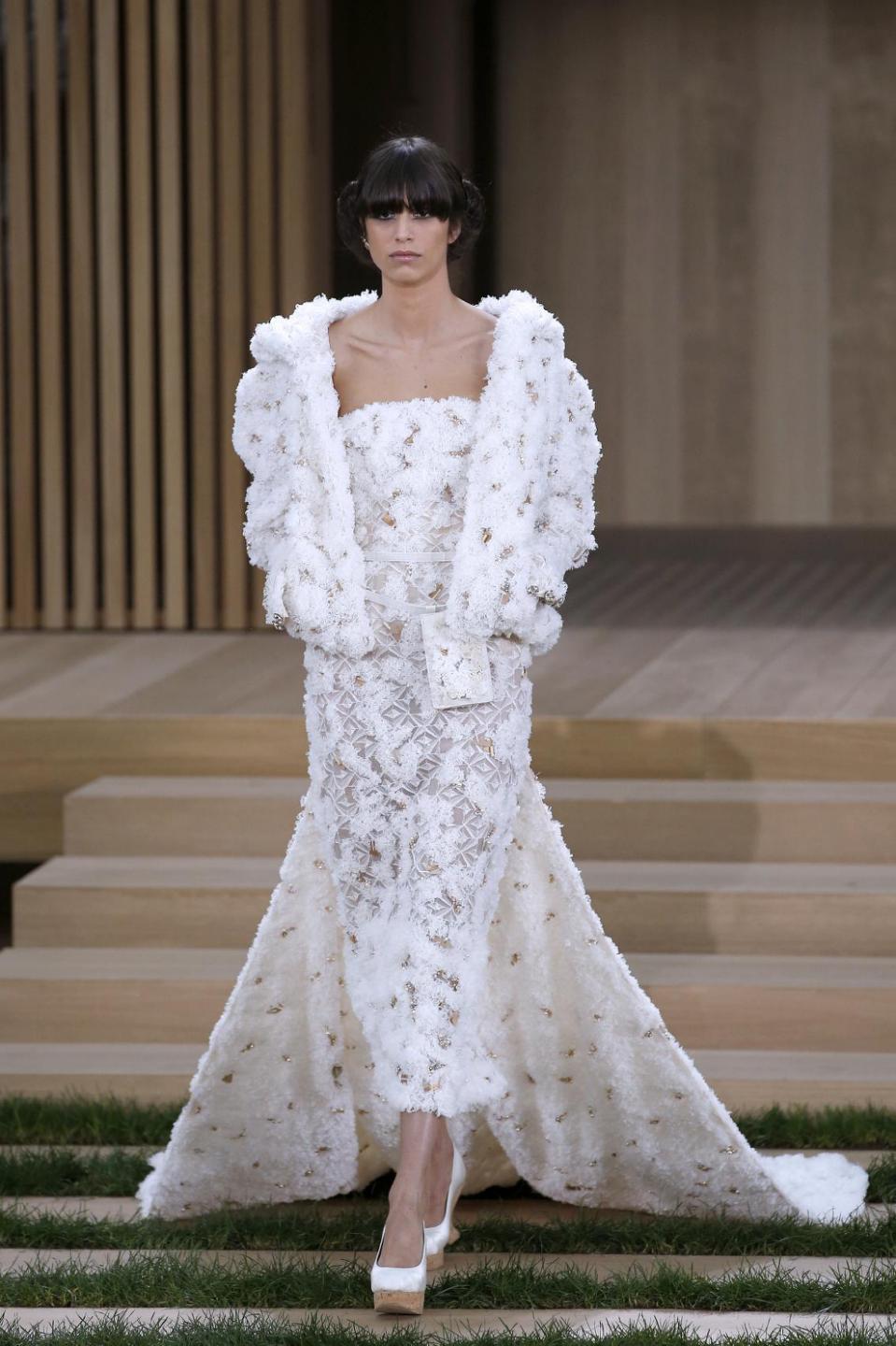 A series of fine, hazy capes were showcased with silky jumpsuits and sparkly dresses in creamy taupes, while cocktail dresses with fan sleeves contributed to the drama. To finish, there was a bridal-style cocktail dress and bomber jacket ensemble complete with train, offset, of course, by those signature cream pumps.
This article from AFP Relax News was legally licensed through the NewsCred publisher network.