The Cut

| Sarah Spellings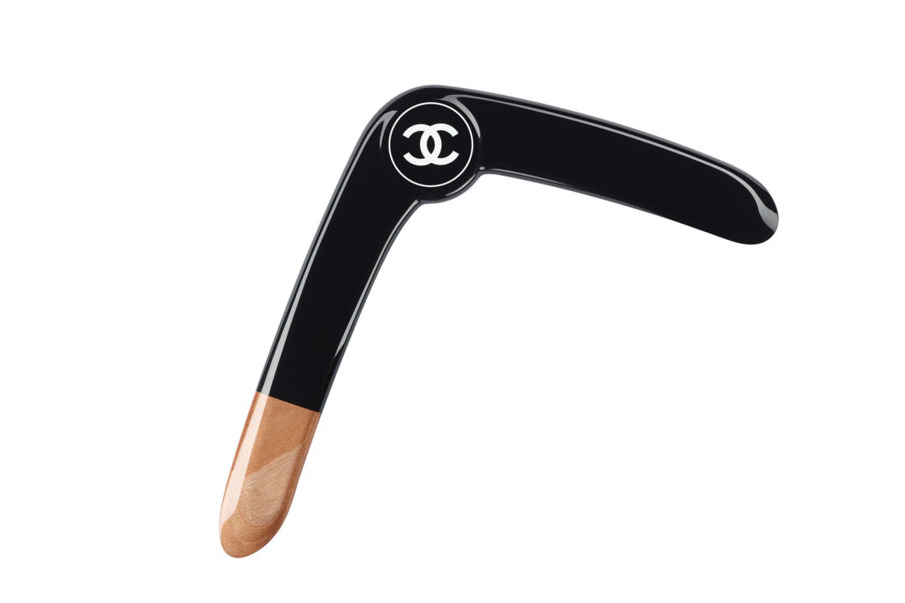 Credit: Chanel
In terms of bizarre designer objects, they range from expensive-yet-practical to the expensive-yet-extremely-impractical. Chanel's wood-and-resin boomerang is the latter.
Who would buy this? Turns out, makeup artist Jeffree Star, who posted his on Twitter saying, "Having so much fun with my new @Chanel boomerang." The product has been around for years, but Star's tweet sparked fresh controversy.
Having so much fun with my new @Chanel boomerang 👌🏼 pic.twitter.com/8w6jGPIuYU

— Jeffree Star (@JeffreeStar) May 15, 2017
The boomerang, emblazoned with the French fashion house's logo, has come under fire for appropriating the culture of Indigenous Australians, who are also among the poorest demographics in Australia. The Guardian reported: "At $1,930, it costs nearly 10 percent of the average income of Indigenous Australians." The boomerang's current recommended retail price online is $1,325 USD.
That @CHANEL boomerang better be able to return even after knocking me a kangaroo and Chanel CEO for lunch. $2k? TG.

— The Kaylah Truth (@kaylahtruth) May 15, 2017
Chanel responded in a statement, "Chanel is extremely committed to respecting all cultures and regrets that some may have felt offended."
The boomerang appears to be part of a sport-accessories collection and is listed on their website alongside $3,350 beach rackets, a $1,550 tennis racket, and a paddle board whose price is not listed online. Stick to the Instagram app instead of a $1,300 cultural knock-off.
When I think about Aboriginal culture, I think @chanel https://t.co/ocZSljGkPW

— Nayuka Gorrie (@NayukaGorrie) May 15, 2017
This article was written by Sarah Spellings from The Cut and was legally licensed through the NewsCred publisher network. Please direct all licensing questions to legal@newscred.com.