Week after week, Rue La La's team of stylists, photographers, art directors, models, and hair/makeup artists hit the streets to create compelling editorial stories that surprise and delight our Members.
Recently, our team staged a shoot at the Lyman Estate, a historic country home in Waltham, Massachusetts. Here, we invite you to delight in its storied past and learn more about the elegant scene it set for our fashion stories.
Established in 1793 by the prominent Boston shipping magnate Theodore Lyman, the Lyman Estate, also known as The Vale, was originally sited on 400 acres, laid out according to the principles of eighteenth-century English naturalistic design.
The Federal-style mansion, originally used as a summer home, was designed by renowned Salem architect Samuel McIntire. In 1882, it was substantially enlarged with the addition of a third floor, and in 1917, it was remodeled again to better reflect its eighteenth-century origins. It counts within its walls a luxurious 24 rooms. On the first floor, the generous scale of the entertaining spaces is punctuated by fine millwork and richly patterned wallpapers. The grand staircase, offset from the intersection of the home's two primary central axes, is particularly fine, with elaborate wainscoting and a dramatic (and unusual for the period) series of arches that surround the landing – each accented beautifully by highly detailed moldings.
Its historic greenhouses are evidence of a fascination with horticulture common among the Boston gentry in the early years of the Republic. The first greenhouse was constructed around 1800 and is among the oldest in the United States. The Grape House, built in 1804 to cultivate exotic fruits, is home today to extensive grapevines grown from cuttings taken in 1870 from Hampton Court in England. The Camellia House was built around 1820 and today boasts trees that are a century old.
For more than 150 years, the estate played host to the Lyman family. In 1952, the property changed hands for the first time when five of Theodore's heirs entrusted the future of the property to Historic New England. In 1970, the estate was designated a National Historic Landmark both for its architecture and for its landscape design, which has retained much of its original eighteenth-century character.
Since the 1970s, Historic New England has made the estate available for weddings and private functions, lending the home's historic grandeur to countless events.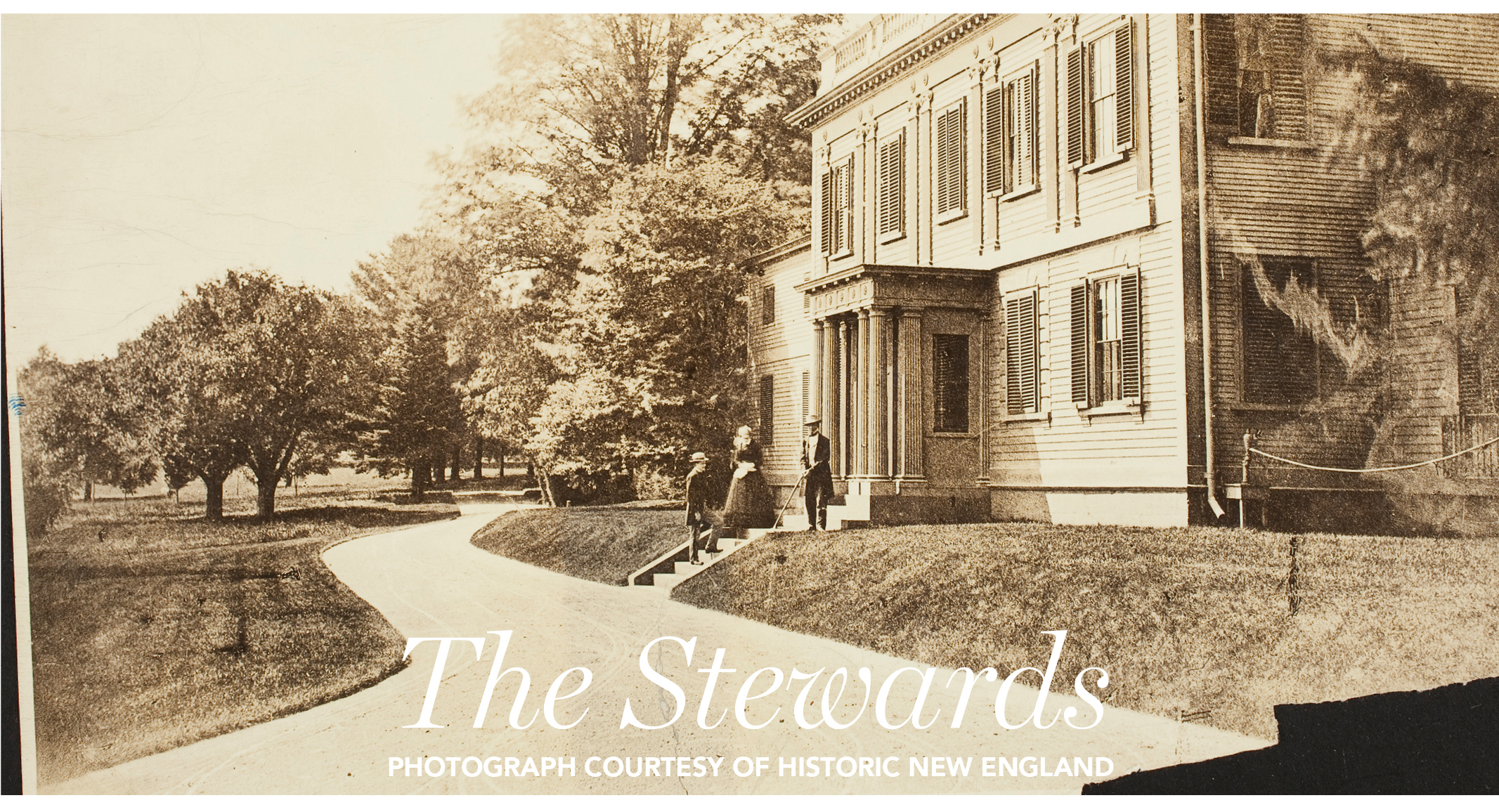 Historic New England is a non-profit organization whose mission is to save and share New England's past to engage and inform present and future generations.
Founded in 1910 by William Sumner Appleton and originally known as the Society for the Preservation of New England Antiquities, the founder's vision has evolved over the last century into a thriving heritage organization that now welcomes more than 200,000 visitors each year to historic properties in five New England states.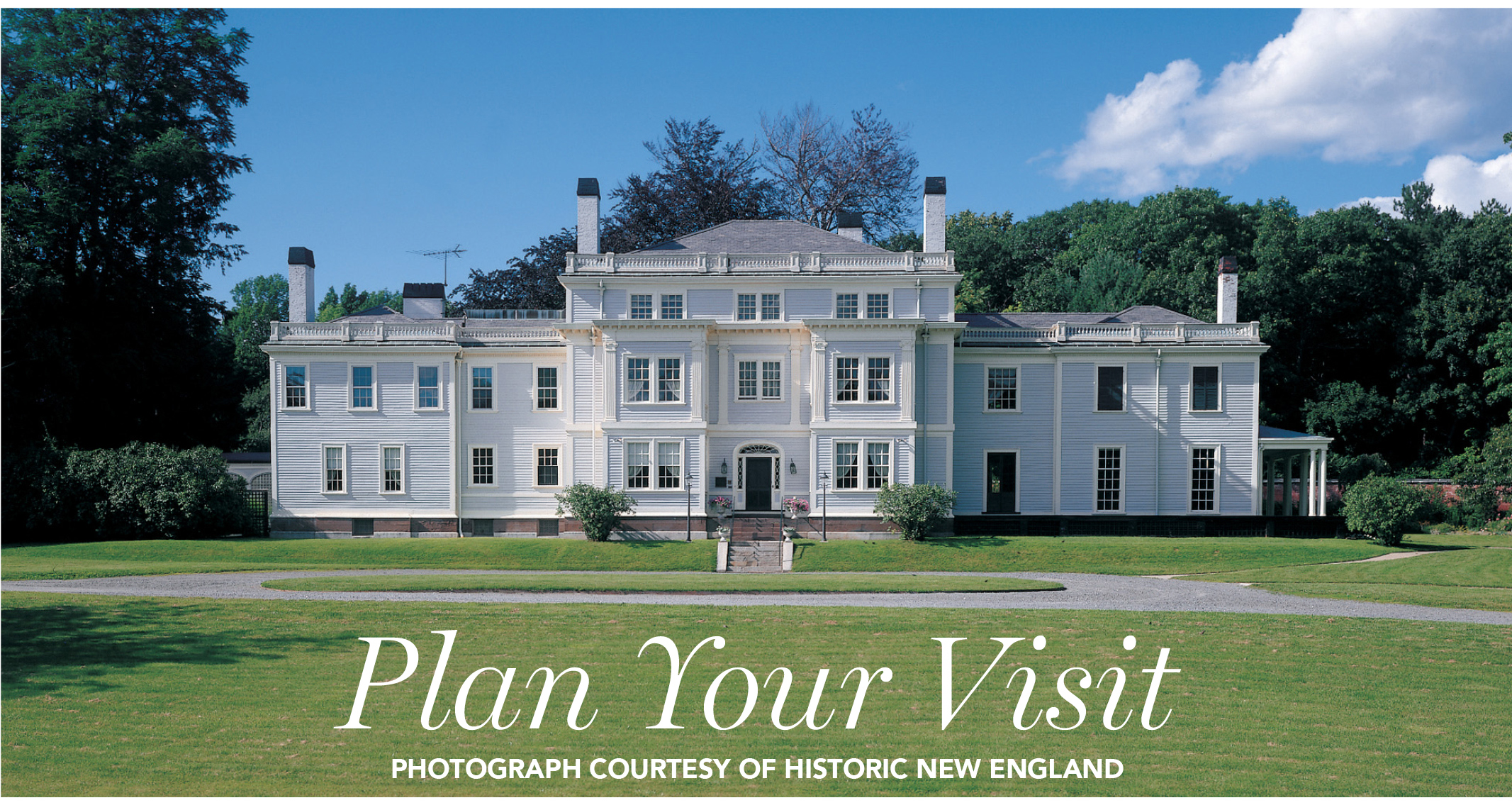 The Lyman Estate Greenhouses are well-known for orchids, exotic house plants, citrus fruits, camellias, and herbs. Five large specialty plant sales are held during the year. In their gift shop and sales greenhouse, they not only offer plants but also orchid-growing supplies, pottery, gardening books, fertilizers, notecards, and garden gifts. Their expert horticultural staff members are available to offer advice and assistance with plant selection.
Interested in a leisurely stroll? There are 37 acres of grounds that include an arresting 600-foot ornamental peach wall, countless rhododendrons and azaleas that were introduced by the Lyman family, and a number of specimen trees that are perfect for a picturesque photo on a breezy summer day.
The grounds and greenhouses are free and open to the public most days. Tours of the Lyman Estate mansion are available on the third Saturday of each month.
By Joseph Gordon Cleveland, Staff Writer